The foundations of the many apps and services offered by Russian IT giant Yandex have been exposed thanks to about 45GB of source code files that were allegedly stolen by a former employee. Key ranking parameters for Yandex's search engine were also divulged, the likes of which are rarely discussed in public.
Torrent files claiming to be the Yandex git sources appeared online on January 25; they contain data that appear to have been obtained in July 2022 and date back to February 2022. Some archives definitely contain modern source code for corporate services, according to software engineer Arseniy Shestakov, who claims to have confirmed this with current and former Yandex employees.
Continue reading:-
Yandex Code Leak Reveals How Russian Search Engine Ranks Pages
To the security blog BleepingComputer, Yandex stated emphatically, Yandex was not hacked. There is no danger to user data or the functionality of the platform, according to Yandex.
The documents primarily originate from February 2022, when Russia launched an all-out invasion of Ukraine. In an interview with BleepingComputer, a former Yandex executive explained that the leak was political and that the ex-employee had not tried to sell the code to Yandex rivals. The anti-spam code was not disclosed either.
The release of 1,922 ranking criteria in Yandex's search algorithm has caused quite a stir, albeit it is unclear whether or not this has any security or structural repercussions. Search engine optimization expert Martin MacDonald tweeted that the breach was perhaps the most exciting thing to have happened in SEO in years (as noted by Search Engine Land).
Scientist Alex Buraks says, there is a lot of relevant information for Google SEO as well, in a thread outlining some of the more significant elements. The fourth most popular search engine, Yandex, is rumored to have hired several Google personnel.
When competing with Google, Yandex keeps tabs on many of the ranking variables that can be found in Google's code.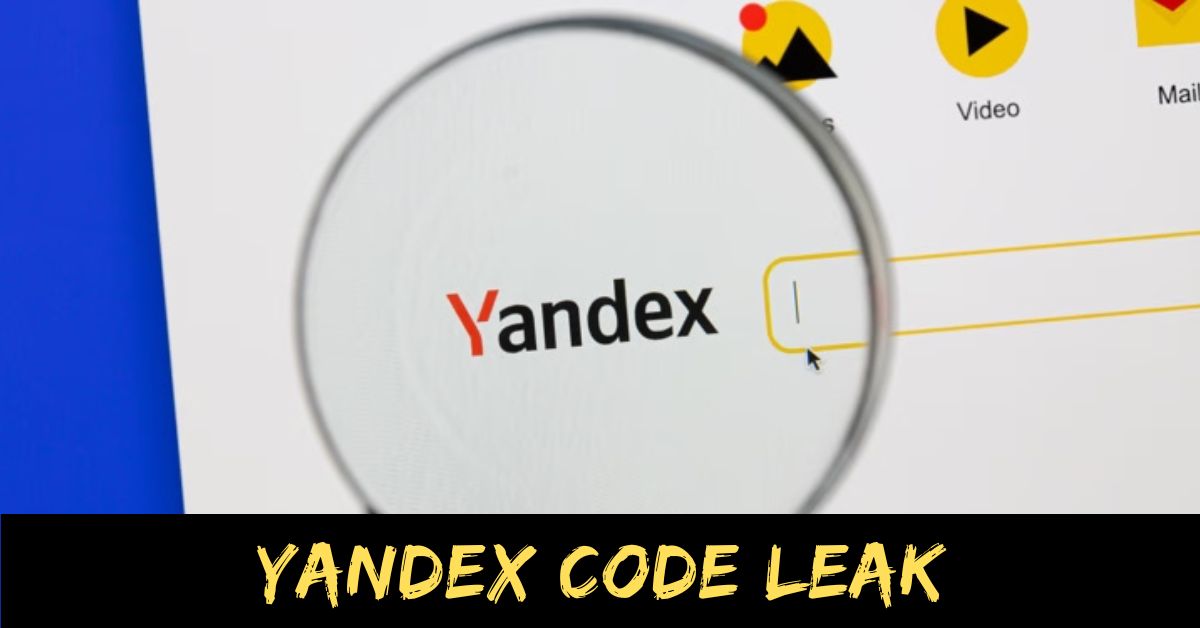 After losing access to its bank accounts and payment services, Google's Russian subsidiary recently filed for bankruptcy. According to Buraks, the first factor on Yandex's list of ranking criteria is "PAGE RANK," which appears to be related to the original algorithm developed by Google's founders.
According to Buraks (across two threads), the Yandex search engine prioritizes content that:
haven't reached retirement age
Achieve high levels of organic (non-search engine) traffic while maintaining low levels of search-driven traffic.
use fewer symbols and fewer numerals in their URL.
Choose "PR=0" code optimization over Hard Pessimization
Located on reputable servers
are either pages on Wikipedia or links on Wikipedia
exist on a domain and are linked to or hosted by higher-level sites
Include search terms in their URL (up to three)
Rob Ousbey has prepared a search engine where you may search and go through all of the considerations. You may have also noticed that over 200 ranking factors are labeled as "TG UNUSED" and almost a thousand bear the tag "TG DEPRECATED." The code was stolen in July 2022, thus it must have been updated by Yandex since February 2022.
You probably heard about Yandex, it's the 4th biggest search engine by market share worldwide. Yesterday proprietary source code of Yandex was leaked.

The most interesting part for SEO community is: the list of all 1922 ranking factors used in the search algorithm

[🧵THREAD] pic.twitter.com/6x82AAmbON

— Alex Buraks (@alex_buraks) January 27, 2023
However, this breach is a rare glimpse into the inner workings of a site that serves one of the world's largest countries in terms of online traffic. In 2015, a former employee attempted to sell Yandex's search engine code on the dark web for $28,000 to build his own business, not the first time such a thing has happened.
Read more:-
He clearly did not know the true value of the core code of Yandex's flagship product, as it was shockingly low. The worker was given a two-year prison sentence that was later suspended, and the code was never made public.
Final Words:  We hope you have found all the relevant information about the Yandex Code Leak Reveals How Russian Search Engine Rank Pages. For more latest news and information stay tuned with us here at Techballad.com.
Frequently asked questions
What does leaked source code mean?
Hackers and other malicious attackers can take advantage of security flaws in commercial software if they are able to obtain access to the software's source code.
How does code get leaked?
Misconfigurations in version control and file transfer programs (such as CVS or FTP) can leave source code vulnerable to theft by hackers and malicious insiders.