With the release of Hogwarts Legacy, the Wizarding World of Harry Potter has finally made a comeback on video game consoles.
This brand-new single-player role-playing game, based on worldwide success, enables you to participate in adventures in the great magic school on the most recent gaming consoles from Sony and Microsoft.
There are some fantastic Hogwarts Legacy game packages available on QVC if you haven't had an opportunity to purchase the game or the consoles. Hogwarts Legacy game bundles are currently available via the home shopping store for the PlayStation 5 and Xbox Series X.
The bundles, priced at $899.99, include the new game, the appropriate console, and a selection of add-ons to enhance your gaming experience. Regardless of your preferred gaming style, this unique bundle offers two of the biggest consoles on the market together with one of the most anticipated titles of 2023.
In contrast to the PS5 Digital Edition, available for individuals who prefer downloading games directly, the PlayStation 5 bundle includes the game packed with the console's disc drive.
In addition, you will receive a wired headset, a dual charging dock for controllers, a DualSense wireless controller, a silicone controller case, a storage stand for this game and future releases, four controller thumb grips, a micro USB cable, and a 2-in-1 micro USB-C cable.
The new DualSense controller on the PS5 has a more rounded appearance and immersive sensation than previous designs. USA Today tested it and complimented its solid-state storage for downloading 4K games quickly and running them with minimum lag.
Regarding the Xbox Series X combo, you'll get the game, console, wireless controller (batteries included, of course), and twin controller charging station. A three-month Xbox Game Pass Ultimate coupon will also be given to you, allowing you to play online with friends and access the best games for free anytime.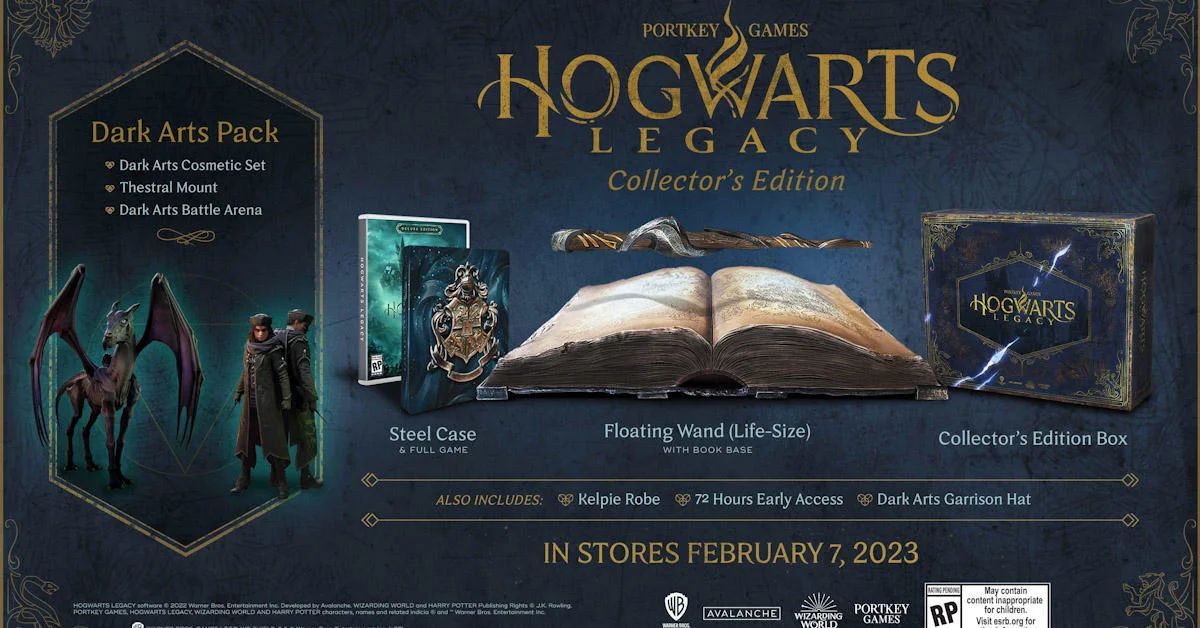 If you want to check out more articles related to Hogwarts Legacy, then you can check our previous articles:
Due to its extensive library of games that can be played through streaming or from your own old Xbox collection and its powerful 4K UHD disc drive that is backward compatible with some Xbox 360 and Xbox games, we rated the Series X better than the PS5 on our ranking of the top game consoles (not to mention ready for your favorite Blu-Ray movies and TV shows).
Wizards and gamers may come together in Hogwarts Legacy, which is now accessible on two of the top platforms on the market. Shop quickly before these enchanted bundles go!
Prices were correct when this article was published, but they could change in the future.