WhatsApp has announced that it would soon introduce message editing, bringing it in line with rival services like Telegram and Signal.
The company claims you have 15 minutes after sending a message to make necessary changes. The IM service is owned by the same US internet conglomerate that runs Facebook and Instagram: Meta.
Within the next several weeks, all 2 billion WhatsApp active users will have access to the new functionality. With 487 million users, India is its largest market.
"From correcting a simple misspelling to adding extra context to a message, we're excited to bring you more control over your chats."
It added-
"All you need to do is long-press on a sent message and choose 'Edit' from the menu for up to fifteen minutes after."
Those who receive messages that have been modified will see a label reading "edited" to let them know the text has been altered. But they won't see any revisions made to the message.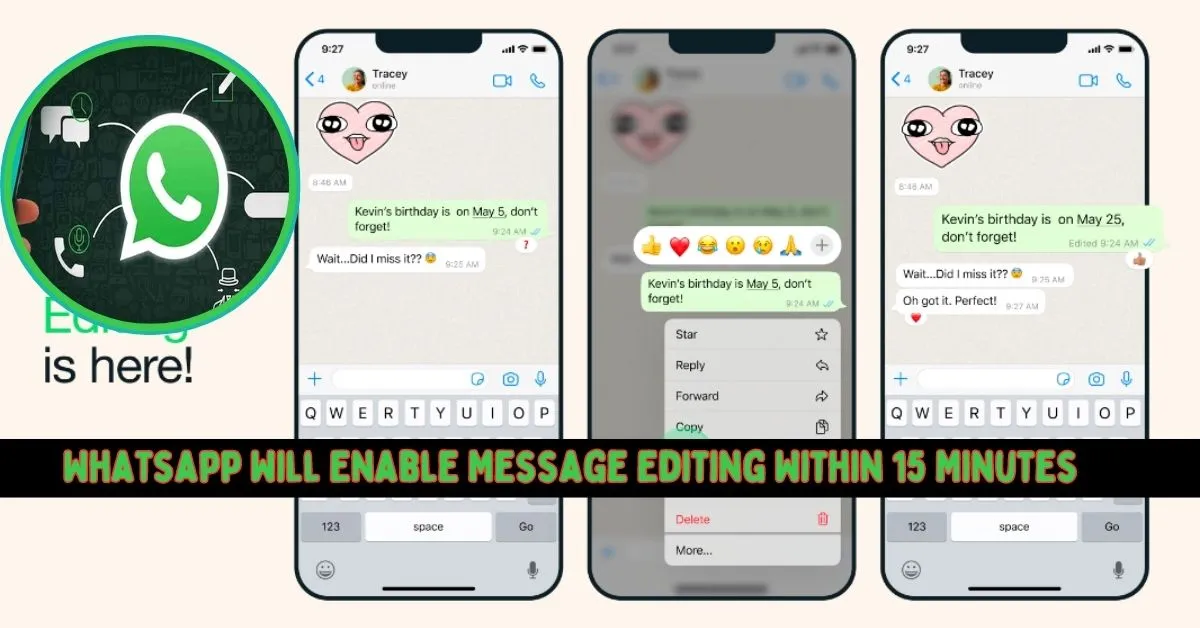 WhatsApp announced the feature after rivals Telegram and Signal had already provided it. Almost ten years ago, Facebook offered the ability to modify posts.
About that time, Facebook shared that over half of its users accessed the platform via mobile devices, where typing errors are more common.
Edited status posts will be clearly labeled as such on Facebook. Users can also browse an archive of past modifications.
Twitter, Elon Musk's social media network, said last year that it would allow paid subscribers to modify their tweets. You can make changes if you alter your tweet within 30 minutes of posting.
Twitter said in a blog post at the time-
"Tweeting will feel more approachable and less stressful. You should be able to participate in the conversation in a way that makes sense to you, and we'll keep working on ways that make it feel effortless to do just that."
You can keep your ears perked up for the freshest scoop and updates on Tech Ballad.  Don't forget to bookmark our website for quick and easy access to the latest updates on our exciting venture!