Warzone 2.0's forthcoming season features some significant changes. The Season 2 improvements focus on enhancing the player experience by modifying the in-game monetary economy, looting, and loadout systems.
The 1v1 Gulag from the first Warzone is back in Season 2, replacing the brand-new Jailer NPC. Here is a list of every change for Season 2, which should ease some tension as you get ready.
All Warzone 2.0 Season 2 Changes
Cash Economy
While you explore Al Mazrah in Season 2, it becomes a little bit simpler to earn money. Cash registers now offer a minimum of $500 (up from $100 previously), while the lowest value of cash heaps from ground loot has been raised to $800. Containers and white Stronghold supply boxes can also be used to obtain cash, but essential and legendary supplies are no longer a source.
To counteract these changes, the monetary payment for successfully fulfilling contracts is significantly decreased. As a result, finishing contracts might no longer be the most profitable strategy to acquire money immediately. This redistribution aims to make resource-gathering gameplay faster and more reliable.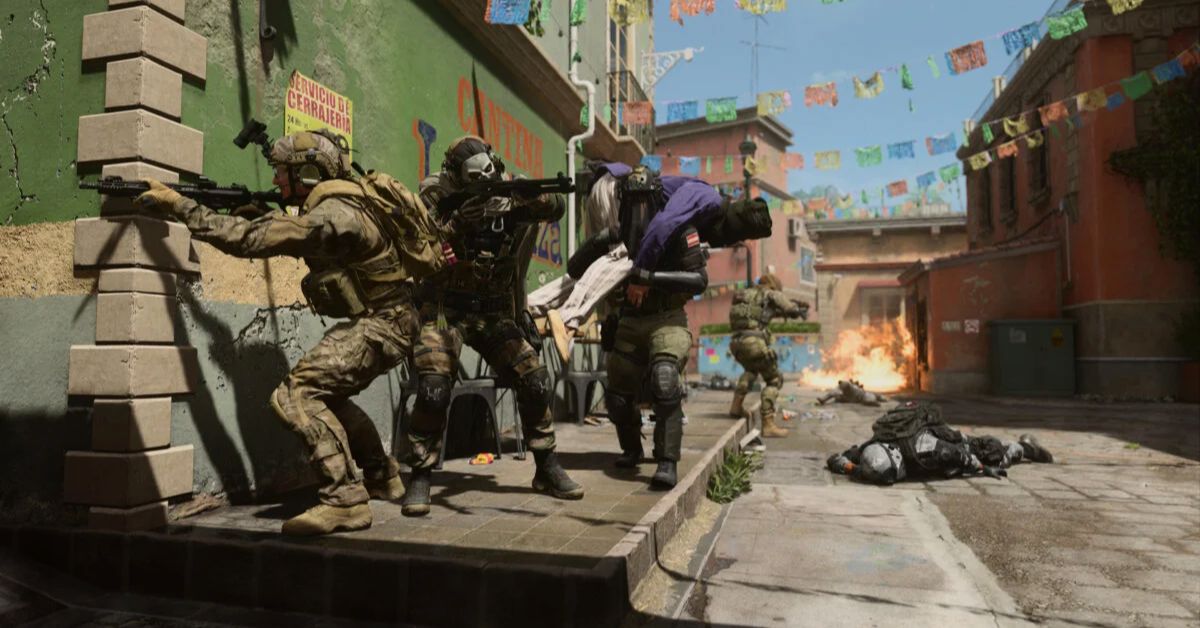 Loot and Inventory
Also being updated is the looting user interface. Instead of using loot windows and menus, Warzone 2.0 will switch to a floating loot system. As a result, loot now disperses from any container in the world, including enemy players' bags, in a manner akin to supply boxes.
The goal of this modification is to speed up gameplay by reducing the amount of time players must spend traversing the user interface. This also ensures that entering a different menu to loot an enemy player won't ruin the gameplay immersion. Infinity Ward is standardizing the sort of backpack that is offered at the same time.
Every player will start the game with the same bag; medium and large backpacks will no longer be accessible. This lessens the effect of stockpiling equipment, killstreaks, and medical supplies.
Loadouts
Additionally, Infinity Ward is altering how players obtain their fully customized loadouts. Finally, in Season 2, participants can customize their perk packages rather than being limited to a predetermined list of options. However, this function will debut with a somewhat narrower selection of benefits, which the creator might gradually increase over time.
Must read:
Infinity Ward is cautious regarding unique perks to ensure that each one is useful and balanced. Additionally, primary weapons are now less expensive at Buy Stations. This ought to make them easier to find earlier in the game, enabling players to hunt down opponents using their preferred weapon.
Additionally, the cost of Loadout Drop Markers has been reduced, allowing squads to complete their loadouts more quickly. Additionally, scarce loot called Loadout Drop Markers will be added to Al Mazrah. Drops will now occur on each match's first and fifth rings, thanks to introducing a second Loadout Drop public event.
Here are the tweets related to Warzone 2.0 Season 2 Update:
We've detailed many of the changes coming to Season 02 in our Community Update today, including Multiplayer, DMZ, and Battle Royale:

— Infinity Ward (@InfinityWard) January 25, 2023
💥 2XP is live in #Warzone2 until January 30th at 10AM PT!

📈 Get in there and grind! pic.twitter.com/EyuDXJptB8

— Raven Software (@RavenSoftware) January 27, 2023
In Season 02 of DMZ, we're excited to introduce several updates that we feel will improve the overall Player experience.
⚔️ Enemy AI tuning
📍 Spawn/Infil points
📋 Mission difficulty tuning
🔥New Exclusion Zone and Faction Missions
Full blog: https://t.co/Wvdm3rg7kO pic.twitter.com/8CjqPznfjG

— Call of Duty ANZ (@CallofDuty_ANZ) January 27, 2023
Keep up with the latest news and information by following us on Twitter.
Frequently Asked Questions
When is Modern Warfare Season 2?
As anticipated, the second season of Modern Warfare 2 will debut on February 15. The content release was initially scheduled for February 1, but Activision announced a two-week delay, pushing everything back to the current date in the middle of the month.
When is Warzone 2.0 Season 2?
Over the coming weeks, details on new features, modes, and maps will be released. In Call of Duty: Modern Warfare II and Warzone 2.0 Patch Notes, which will be issued before the start of the season on February 15, 2023, all the modifications mentioned in this blog will be thoroughly explained along with new content.