Since its start, VIZ Media has made great strides in informing fans worldwide about Japan's most recent and exciting weekly manga releases. Because of this, on May 9, 2023, VIZ Media unveiled a new digital subscription service, much to the delight of fans.
VIZ Media CEO Ken Sasaki mentioned the availability of a new digital membership app. Popular manga from Shogakukan and Shueisha will be available in English translation in this brand-new app.
With the release of the VIZ Media app, English translations will now be published on a digital platform alongside the publishers' Japanese versions, making manga far more widely available to English readers. Ken also highlighted other critically praised manga that will be showcased during the project's inception.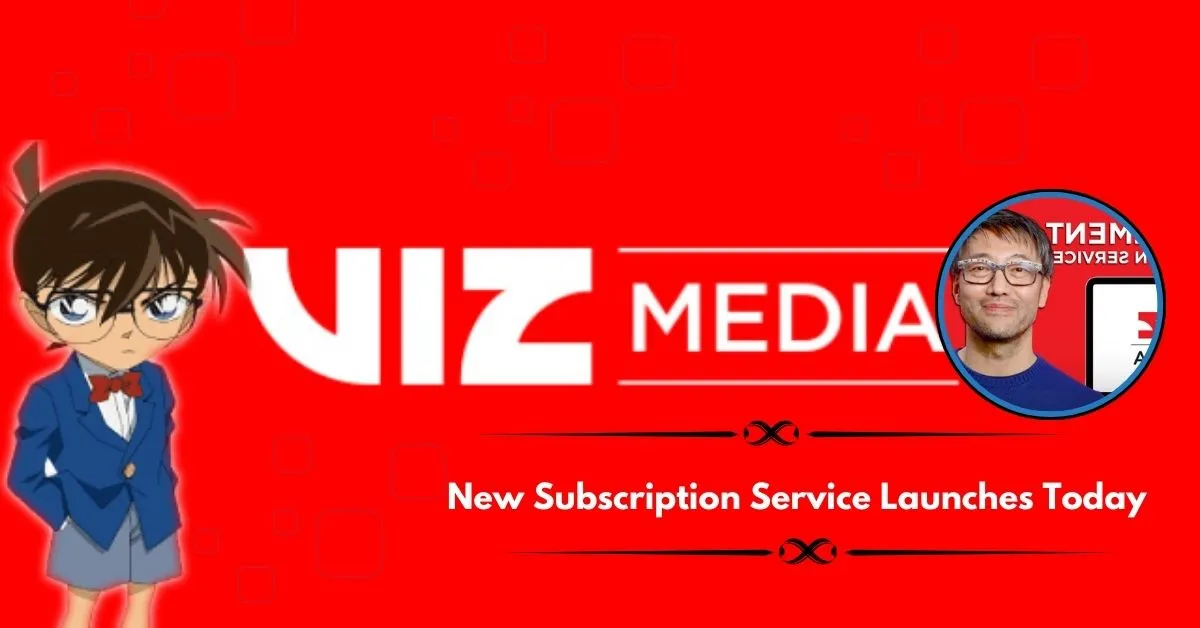 VIZ Media's new VIZ Manga will feature Inuyasha, Alice in Borderland, and more-
In a video posted to YouTube on May 9, 2023, VIZ Media announced the debut of VIZ Manga. Ken indicated in the video that it is time to expand and that VIZ Media will publish VIZ Manga following the success of Shonen Jump, which debuted four years ago in 2019.
Below is a video clip Announcing Viz-
Shojo, fantasy, action, horror, slice-of-life, LGBTQ, and other genres will all be represented in the new app's collection. More than ten thousand chapters from Shogakukan and Shueisha publications are available in the VIZ Manga Library, which may be accessed using a unique digital service app called VIZ Manga.
Unlike the present Shonen Jump app, VIZ Manga will have its own identity. Because of the platform's simultaneous publication model, it will be the first place outside of Japan where readers may legally access Shogakukan manga.
Ken continued by saying that the library will have 15 titles available for English readers at the time of the new app's release. The latest up-to-date chapters of these reputable books will be made freely available online. In addition, for an additional $1.99 per month, Android and iOS users can access VIZ Manga through a subscription service.
Some of the manga that will be included in VIZ Manga have been announced: Ranma 1/2 and InuYasha by Rumiko Takahashi, Zom 100: Bucket List of the Dead by Haro Aso, Yashahima: Princess Half-Demon by Takashi Shiina, Uzumaki by Junji Ito, Nana by Ai Yazawa, and Komi Can' Communicate by Tomohito Oda.
Other notable creators whose works will be highlighted include Yuu Watase, Inio Asano, Taiyo Matsumoto, and Gosho Aoyama. More than 25,000 manga chapters are already available through the combined Shonen Jump and VIZ Manga subscriptions from VIZ Media, and more are on the way.
The following manga series will all be released simultaneously in VIZ Manga:
Black Lagoon by Rei Hiroe
How to Do We Relationship? by Tamifull
Sleepy Princess in the Demon Castle by Kagiji Kumanomata
The King's Beast by Rei Toma
Insomniacs AXer School by Makoto Ojiro
Call of the Night by Kotoyama
Yashahime: Princess Half Demon by Takashi Shiina
Mao by Rumiko Takahashi
ZOM 100: Bucket List of the Dead by Haro Aso
Kanehito Yamada's story Frieren: Beyond Journey's End, illustrated by Tsukasa Abe
Komi Can't Communicate by Tomohito Oda
Fly Me To The Moon by Kenjiro Hata
Persona 5 by Hisato Murasaki
Queen's Quality by Kyousuke Motomi
Case Closed by Gosho Aoyama
I hope that this essay is of some use to you. I am grateful that you took the time to read this. If you find this information helpful, we would appreciate it if you would comment and share it with your friends. There are further articles available on Tech Ballad.