Tomb Raider Reloaded: Emerald City Games (located in British Columbia) and Onoma (previously Square Enix London Mobile) created Tomb Raider Reloaded, an action arcade game for mobile platforms like iOS and Android.
The game, which is based on the Tomb Raider franchise, features a more traditional portrayal of Lara Croft than the "grittier" one seen in the "Survivor" reboot trilogy, which began with Tomb Raider in 2013. As of its 2022 launch, the game was available for free with in-app purchases as an add-on.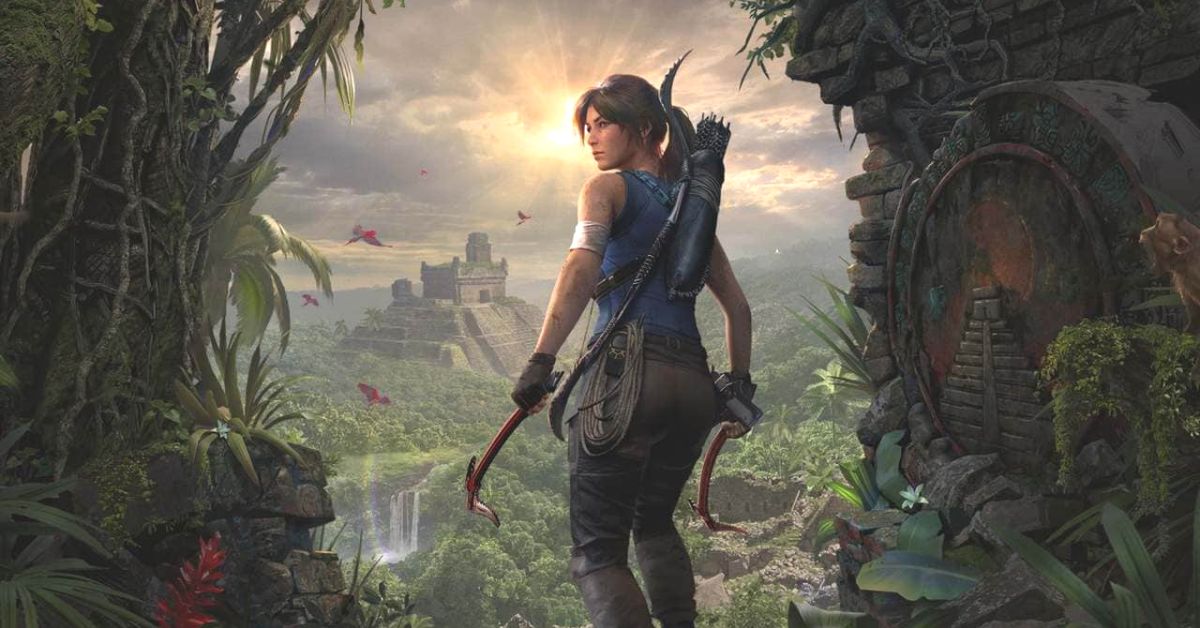 Tomb Raider Reloaded Development
Developed by Emerald City Games and published by Square Enix London, the game was announced in November 2020 for a 2021 release on iOS and Android.
To guarantee a "great Tomb Raider experience," franchise developer Crystal Dynamics helped out even though they weren't directly involved. In May of 2021, the game had a soft launch on the Google Play Store in South East Asia, specifically in Thailand and the Philippines.
New features, such as enhanced visuals, additional levels, original soundtrack, and bug fixes, were introduced in an update that dropped on July 21. Keeley Hawes, who last voiced Lara Croft in Lara Croft and the Temple of Osiris, returns to the role in the game's new opening cutscene.
Friendly reminder to survey your home before traveling anywhere for the holidays! It's only 'home sweet home' when your butler isn't stuck inside of a freezer. pic.twitter.com/0FB4mQ9ccX

— Tomb Raider (@tombraider) December 23, 2022
To clarify, the game is not intended to coincide with Square Enix's official 25th-anniversary celebration of the Tomb Raider franchise in 2021, as stated by Square Enix London Mobile director Ed Perkins on October 15.
On the 25th anniversary of Tomb Raider's Sega Saturn release in Europe on October 28, it was announced that Shelley Blond, Judith Gibbins, and Jonell Elliott would be lending their voices to the game's protagonist.
Amazon announces the release of a highly anticipated video game
Thanks to Amazon Games, Lara Croft is making a comeback. Crystal Dynamics is creating the next Tomb Raider game, and the company will publish it. According to Amazon, the studio is making the largest and most expansive Tomb Raider game ever using Unreal Engine 5.
The next Tomb Raider game is in development for multiple systems, but it will be some time before fans can get their hands on it. Despite the fact that it's still in the planning stages, Amazon has assured fans that it will feature the same familiar elements as previous installments.
A single-player experience, this game will feature "an environment that rewards exploration and creative pathfinding." You'll fight different types of enemies and complete puzzles, of course. Although some fans may have hoped for a Tomb Raider 2 remake, this game will instead continue Lara's story.
Happy Holidays, Tomb Raider community! 💝

What sort of adventures do you have planned? pic.twitter.com/9ETdzVYDVS

— Tomb Raider (@tombraider) December 20, 2022
Since Shadow of the Tomb Raider came out in 2018, this has been the longest gap between mainline Tomb Raider titles (the mobile title Tomb Raider Reloaded arrived earlier this year). Crystal Dynamics, Eidos-Montreal, and Square Enix Montreal were recently purchased by Embracer Group from Square Enix for $300 million.
Embracer acquired Square Enix's intellectual property rights to dozens of games, including Tomb Raider and Deus Ex. The video game titan is also working on an Unreal Engine 5 remake of Deus Ex.
Crystal Dynamics head of studio Scot Amos said in a statement, "Crystal Dynamics has an extraordinary opportunity following our acquisition by Embracer to redefine what a publishing relationship is for Tomb Raider."
We're looking for something revolutionary, and in Amazon Games, we found a studio that shares our aspirations for the Lara Croft universe and our commitment to excellence in storytelling.
We're excited to work with them to create the most ambitious Tomb Raider game to date, and they're in a great position to reimagine the nature of publishing and development partnerships.
Recently, Amazon has been making more waves in the video game publishing industry. When it released Smilegate: Lost Ark in North America, South America, and Europe earlier this year, it found itself with another smash hit on its hands.
Blue Protocol, an upcoming free-to-play multiplayer RPG developed by Bandai Namco, was announced to be coming to the West by Amazon last week. Tomb Raider is Amazon Games' first foray into the realm of single-player narrative games.
Please keep visiting Techballad.com for updates. Keep our site bookmarked so you can quickly return to check for new content. Like Valorant Episode 6 Act 1 Revelation