TikTok Promises FIFA World Cup Live Streams: The Chinese version of TikTok, Douyin, revealed earlier (14 November 2022) that it will be live-streaming the FIFA 22 World Cup for free. The firm has stated that it will provide a free live stream of the FIFA World Cup on its platform, but that it will only be accessible within China.
For those of you who may not know, the FIFA 2022 World Cup will be held in Qatar, and early this year, Douyin secured the rights to watch the tournament live online.
Day four of #Qatar2022 is under way!

In our latest profile of the member associations taking part in the #FIFAWorldCup, take a look at the growth of the women's game in Morocco:

— FIFA.com (@FIFAcom) November 23, 2022
Consequently, the popular Chinese short video-sharing platform TikTok will now cover the entire 28-day event and provide free live broadcasts of all games in Ultra HD (4K) resolution quality. Users of Douyin can easily access a page where they can stream the World Cup by just Googling "World Cup."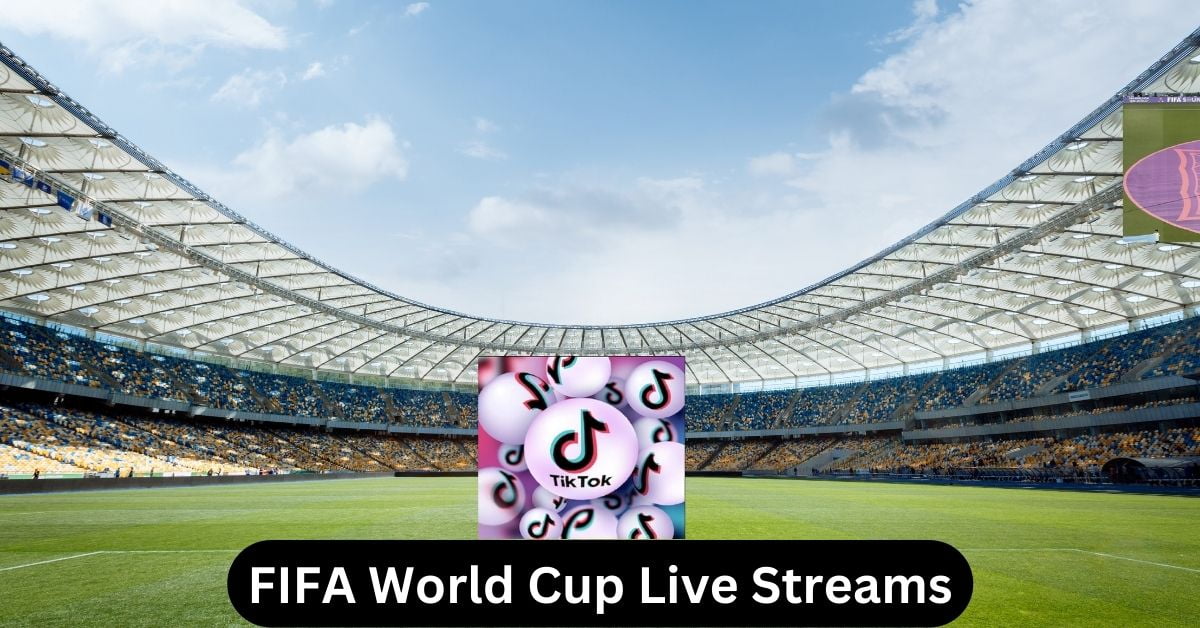 TikTok will not only stream the FIFA games but will also provide several interactive features to enhance the viewing experience. The ability to have a group conversation with other fans is included in this. This functionality will be available within the app in the form of a real-time streaming studio.
Remember that the China Douyin app is the only place to get this free 4K stream. This means it can't be accessed through the widely used TikTok app. This is all we know at the moment, so check back later for details on when this will be available internationally.
How You Can Find FIFA World Cup 2022 Streaming on TikTok?
To access the page where all 64 matches of the tournament will be streamed for free, launch the app and search for "World Cup" or "Fifa World Cup 2022." Now you can invite your friends to a live chat, conduct postgame interviews, or watch highlights from the game on TikTok. The widest range of coverage anywhere in the globe on beIN Sports.
Event : Fifa World Cup 2022
Social Media App : TikTok | "Douyin"
Live Stream : Only Exclusive for China
Matches : All 64 Fixtures
Frequently Asked Questions
How can I watch FIFA World Cup 2022 in 4k?
There will be 4K coverage of the 2022 FIFA World Cup on the Fox Sports and Fox Now apps. Viewers with subscriptions to Sling TV, Hulu Live TV, FuboTV, DIRECTV STREAM, and YouTube TV will have access to 4K broadcasts of the World Cup. Video in 4K resolution will be available on Tubi as well. Fox's 4K streaming service is compatible with Fire TVs, Android TVs, Apple TVs, and Roku players.
How do groups work in the World Cup?
All 32 teams play in one of 8 separate groups of 4. Each team will play each other team in its group only once during the first stage. For each group, the top two scorers will move on to the next round. The remainder of the World Cup consists of elimination rounds.
Can I watch World Cup on Tubi? 
Stream free World Cup replays on Tubi. After live games conclude, Tubi TV will stream free replays of the games. Americans who don't want to watch the early morning games might find this free option useful; just don't look at the score!