The Sonic Frontiers 2023 Roadmap: When it was released in early November, Sonic Frontiers was met with one of the best critical and fan receptions of any 3D Sonic the Hedgehog game.
I gave Sonic Team's first "open-zone" attempt a lot of praise in my review, but my major takeaway was "I can't wait to see how Sonic Team iterates on this formula in future entries." These next installments may be some years away, but the developer has revealed their ideas for expanding Sonic Frontiers in the year 2023.
Learn more about the various collectibles in Sonic Frontiers you'll need to unravel the mystery of the Starfall Islands and save the day as quickly as possible! pic.twitter.com/UmG96liKoK

— Sonic the Hedgehog (@sonic_hedgehog) December 1, 2022
There will be a number of new features added to the game, as demonstrated by Sonic Frontiers 2023. Over the course of 2023, players of Sonic Frontiers will receive three free updates.
Since June is the franchise's anniversary month and one of the important components of Update 2 is merely labeled as "Sonic's Birthday," while no explanation is given as to what this implies, it's plausible to conclude that Update 2 will arrive in June 2023, though this is not explicitly stated.
But before all that happens, there will be some free downloadable content in the form of Sonic's Holiday Cheer Suit (seen above) that gamers may use when he races across the Starfall Islands. On the 21st of December, you can download such content for free.
The complete plan for the year 2023 is provided here.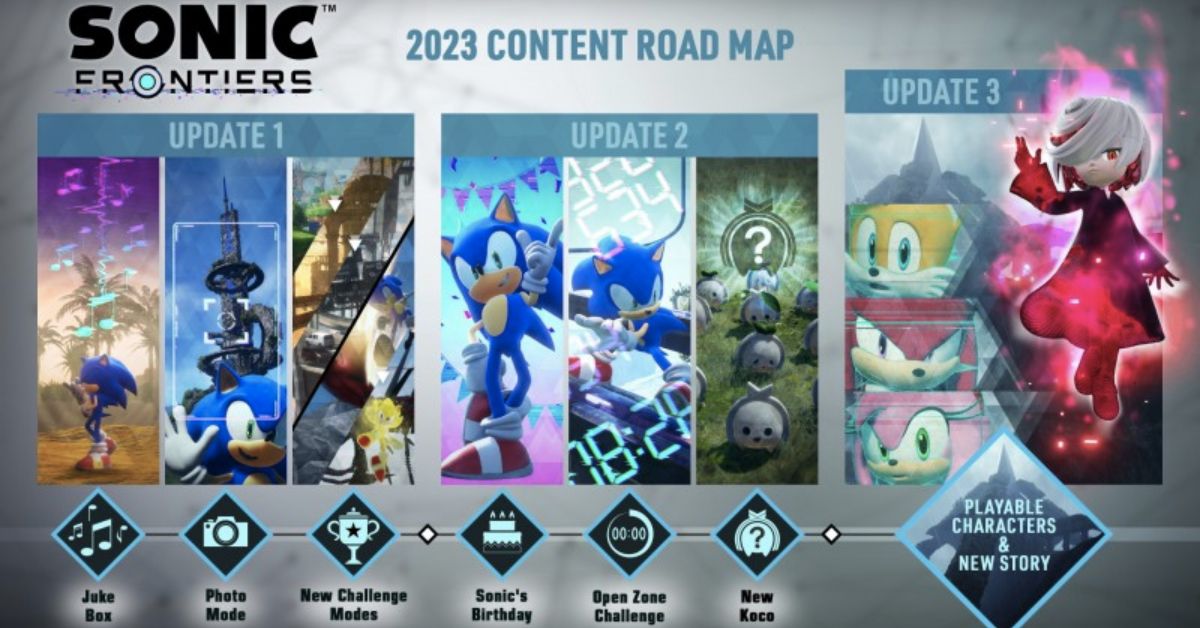 Update 1
Juke Box
Photo Mode
New Challenge Modes
Update 2
Sonic's Birthday
Open Zone Challenge
New Koco
Update 3
Playable Characters
New Story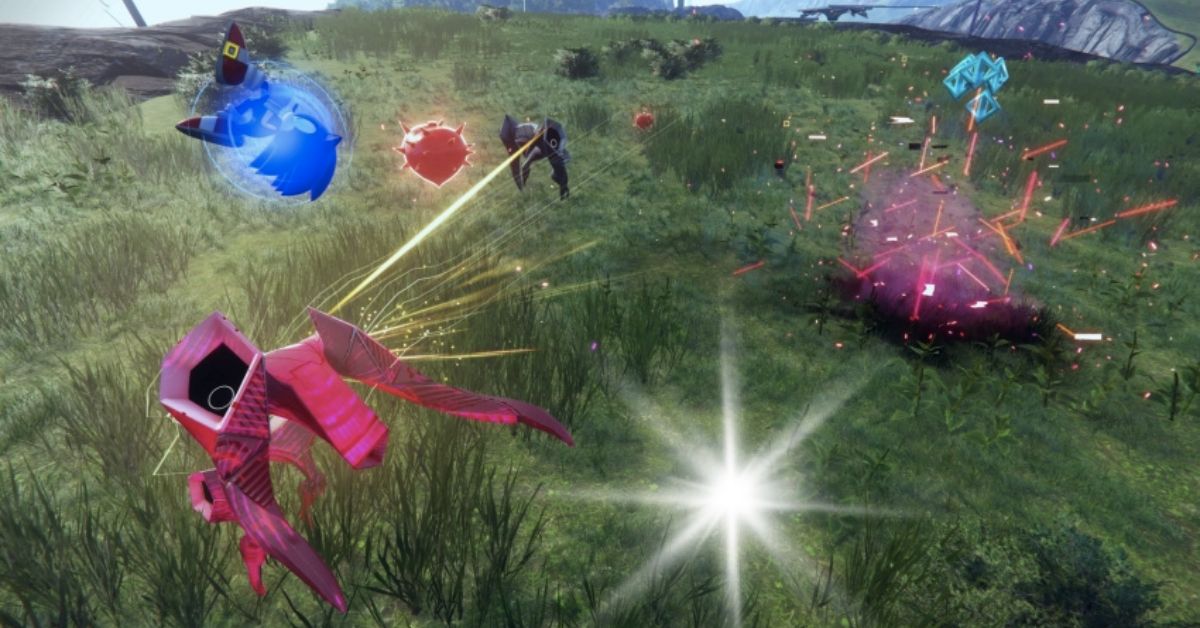 Update 3 seems to be the most substantial, with new story elements and playable characters promised. The graphic strongly suggests that Tails, Knuckles, and Amy will be playable characters, however, it's possible that their depictions are more integral to the update's narrative.
Nonetheless, I look forward to Update 1's new Challenge Mode, as well as Update 2's Open Zone Challenge and brand-new Koco. The release date for Sonic Frontiers was November 8 for PlayStation 5, Xbox Series X/S, PlayStation 4, Xbox One, Switch, and PC. 
The Sonic Frontiers 2023 Roadmap Final Word 
SEGA has finally revealed the Sonic Frontiers release schedule after the game was released a few weeks ago. Alluding to future playable characters and game modes, the roadmap outlines three major updates scheduled for release in 2023. There is no information about when the updates will be made available or if the current roadmap will be altered.