I invested a significant portion of my formative years into cultivating an interest in style. It all started with a pair of flashy purple leggings for Disco Barbie, and then I graduated to online dress-up games in Flash. Style Savvy for the DS is the best fashion game I've ever played.
I've spent countless hours there creating outfits as a virtual boutique owner, organizing my stock, and participating in fashion shows to prove that I am the best fashion designer. My interest in fashion and management simulations can be directly traced back to the Style Savvy game series. Even while they had my undying affection, they were far from flawless. As I got older, I started to notice that all the female characters in media were really thin.
Games certainly aren't the only medium where a lack of physical variety is present. While watching many episodes of Project Runway and America's Next Top Model as a kid, it became very evident to me that there was a specific body type considered ideal in the fashion industry and that the vast majority of people did not meet this criterion.
While I was aware of the existence of the standard, it wasn't until much later that I realized it affected even the games I enjoyed the most. Look at Love Nikki and the Style Savvy books. Both of these brands exclusively offered one type of model: the thin, stereotypically feminine type. Love Nikki and the Style Savvy series eventually added the option to dress traditionally masculine models, but this option is likewise limited to slim figures.
Perhaps a matter of logistics is at play. Style Savvy, for example, only uses tiny models because changing the body type would require remaking every item of clothes to fit the new shape.
Something like this was actually used to argue against size diversity in fashion modeling. Model scout Carole White was cited as saying in 2016 that designers "want their outfits to fall how they created them." That's ridiculous, considering how common breasts are among women.
Sadly, I have no control over that. This is the way things are. I was taught this very same line of reasoning: that models had to appear a specific way because they are meant to be hangers and mannequins for the clothes and not humans. It's simple since that's always been the norm.
Maybe, though, the status quo in fashion games has run its course, and the technology to make a change is available now. It's in The Sims 4, a popular game that doesn't advertise itself as a fashion simulator.
Create a Sim, or CAS for short in The Sims 4, is an excellent illustration of a sizing-neutral dress-up game. Simmers know it's possible to spend hours in CAS, even if it's simply the character customizer and not the game itself. In fact, for many players, the ability to personalize their avatars is the highlight.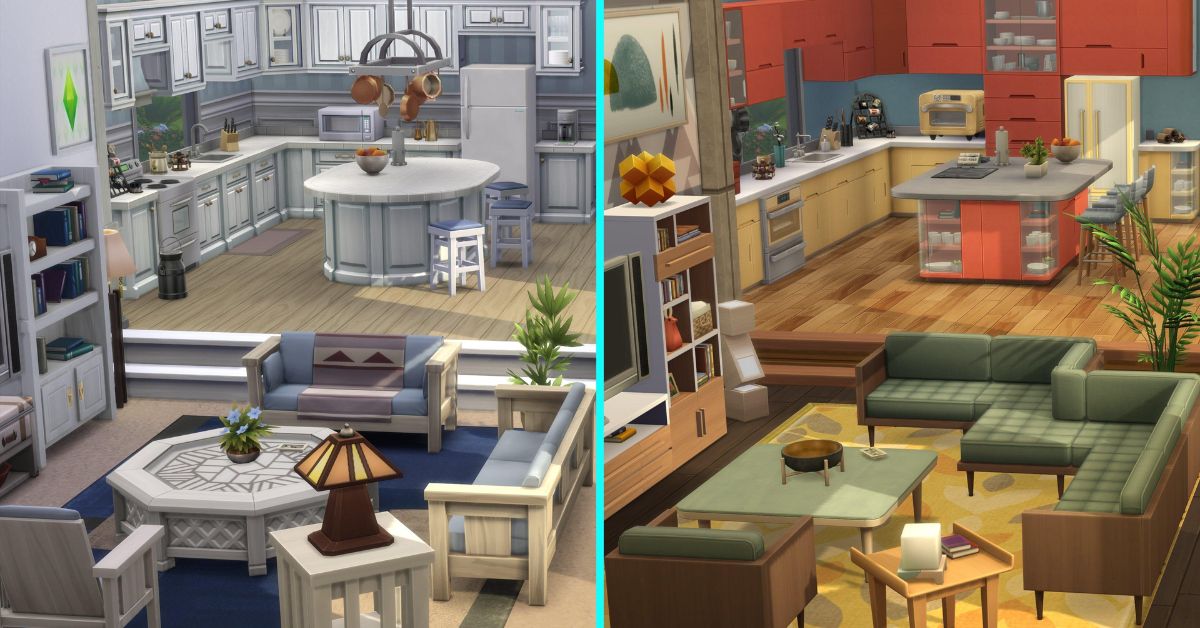 Sometimes I'll spend hours in CAS dressing up a Sim perfectly to meet their predetermined role in the game, only to spend no more than an hour or two with them in the real world. Modders have provided Sims with an immense library of custom content outfits in a wide variety of styles, and these can be downloaded for free from the game's Steam workshop. Perhaps it's time to treat CAS as its own separate entity now.
It's fantastic! After 25 years in the business, nothing makes me happier than seeing a customer buy a PlayStation for the sole purpose of playing FIFA. They derive 100% of their anticipated satisfaction from that specific portion. All gamers are on the list of people we plan to assist someday, right? In fact, there is a wide variety of them.
An art director of The Sims 4, Mike O'Connor, is pleased with the game's sturdiness and optimistic about its future updates. He emphasizes that developing The Sims 4 has always been about making the game bigger and better for everyone.
The Sims 4 provides a great deal of freedom in terms of body modification because of its intuitive drag-and-drop interface, which makes it possible to change the position, size, and shape of each individual body part. In addition, you can adjust things like body type, muscle tone, and tattoos. Body hair and scars are new features.
While the game prompts you to select a "masculine" or "feminine" body type, all Sims, regardless of shape, can wear the same clothes. Instead of being rigid 3D models, the garments are flexible meshes that conform to the wearer's form. Clothing in the game can be worn by characters of varying body types.
"We'll have a type of standard rig of a character," adds O'Connor. "Let's simply suppose a woman of reproductive age for the sake of argument, and we'll be using a 2D template to generate ideas for the design. To make various types of templates, we'll take those figures and posture them in rather basic ways.
Specifically, he explains, "We have technical considerations like what will this look like in every kind we offer," referring to the many diverse body shapes that customers may have. As an example, we're cautious about including buttons that could be hideously damaged by a player if they were placed in the high chest area.
From a purely representational standpoint, we aim to provide equal access to all content, just as in the real world, with the caveat that the developers must make decisions every day. Authenticity is something we strive for every time.
The Sims 4 CAS has many redeeming features, but it is far from flawless. Concerns have been raised that certain items of clothing do not properly accommodate all body types. If a Sim with the "masculine" body type wears an item of clothing intended for the "feminine" body type, the game may artificially create cleavage shadows where none exist.
Although most real-life fashion games don't have support for larger sizes, the fact that The Sims 4 does is nevertheless noteworthy. It's inspiring to see a game that does fashion justice, and it gives me hope that one day we'll see full-fledged fashion games where you can style models of a wide range of body types.