The Sims 4: While we wait for the release of Sims 5, a new Sims 4 pack adds new objects to the game's CAS mode with a nod to the classic RPG Dragon Age.
We're all waiting on Project Rene, the Sims 5 release date, and BioWare's Dragon Age Dreadwolf, but in the meantime, there's a new Sims 4 pack that pays homage to the popular role-playing game Dragon Age by bringing new clothing items to CAS mode and the large EA free game.
Only a recently released cinematic teaser sheds light on EA's next sequel to Dragon Age: Inquisition, Dragon Age Dreadwolf. However, if you're a huge fan of the fantasy game, you can now start exhibiting your affection in Sims 4 thanks to a new, official crossover that adds Dragon Age-themed clothes, helmets, and tattoos to the Create-A-Sim mode.
Win an Expansion Pack of your choice with the #SparkSomething Shell Challenge on The Sims 4 Gallery! 🤩

Download the lot, complete the challenge & upload it back to the Gallery with #TheSims4Contest & #SparkSomething by Tuesday, Dec 6 at 10am PT 🥳💚https://t.co/dBCu3pVZ3Z pic.twitter.com/dDPnMcta2X

— The Sims (@TheSims) November 29, 2022
As of the 1st of December, a free update to The Sims 4's downloadable content (SDX) has made available a variety of t-shirt patterns and colours for both sexes, as well as a baseball cap and a few tattoos that may be worn by either.
Even though the best Sims 4 expansion packs and creators have already brought a lot of great customization options to the live game, an official crossover not only brings some fresh style to the live game but also increases the anticipation for the next Dragon Age chapter, which centres on the eponymous Elven god, Dreadwolf, and his seemingly insidious plans to usher in a new dark age.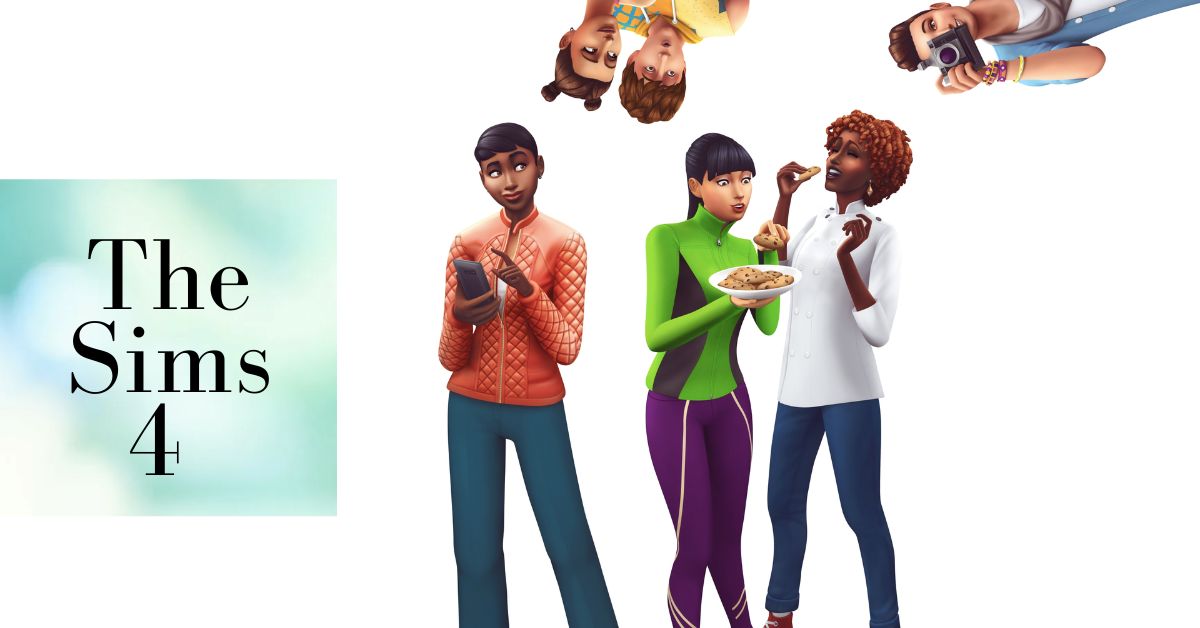 Your Sims can be featured in a best-of collection on the official Dragon Age Twitter on December 12 if you take screenshots of them dressed in crossover attire and send them in.
Elven god of lies or heroic rebel against tyranny? Depends who you ask.

Happy #DragonAgeDay! We're kicking today off with an in-game cinematic from #Dreadwolf! pic.twitter.com/tQeXpZeUFl

— Dragon Age (@dragonage) December 4, 2022
If you need a quick boost in the difficult life game, try trying some of the best Sims 4 mods or maybe some helpful Sims 4 cheats. Based on what we know about the release date for The Sims 5, the next instalment can't be far off, either. You just can't wait that long? Play some of the top PC games that are similar to The Sims.
The Sims 4 Pack Introduces the Classic RPG Dragon Age Final Lines
The Sims 4 continues the series' tradition of letting players create and customize virtual people known as "Sims," furnish and decorate virtual homes for those Sims and direct their virtual day-to-day activities.
Please keep visiting Techballad.com for updates. Keep our site bookmarked so you can easily return to check for new content Like Sonic Frontiers Game Award, 7 Days to Die Alpha 21, And Overwatch 2′ Season 2 Trailer.