Ted Lasso Season 3: The third season of Ted Lasso may be the last time we see AFC Richmond play. Filming for the third season of the hit Apple TV Plus comedy has wrapped, and fans are worried that this will be the series' final installment.
After the season 2 finale of Ted Lasso, in which everyone's favorite underdog team was promoted, the team will now take on the Premier League. After Nate (Nick Mohammed) left Richmond to become the coach at West Ham, things don't look promising for the upcoming season.
The release date, official plot details, and trailer for the show's final season are all still unknown. Further postponement of the show may have been possible due to rumors of a significant production delay.
Even so, we have a good idea of what Season 3 of Ted Lasso will entail, thanks to our prediction of a release date and the information Jason Sudeikis and the rest of the team have shared so far.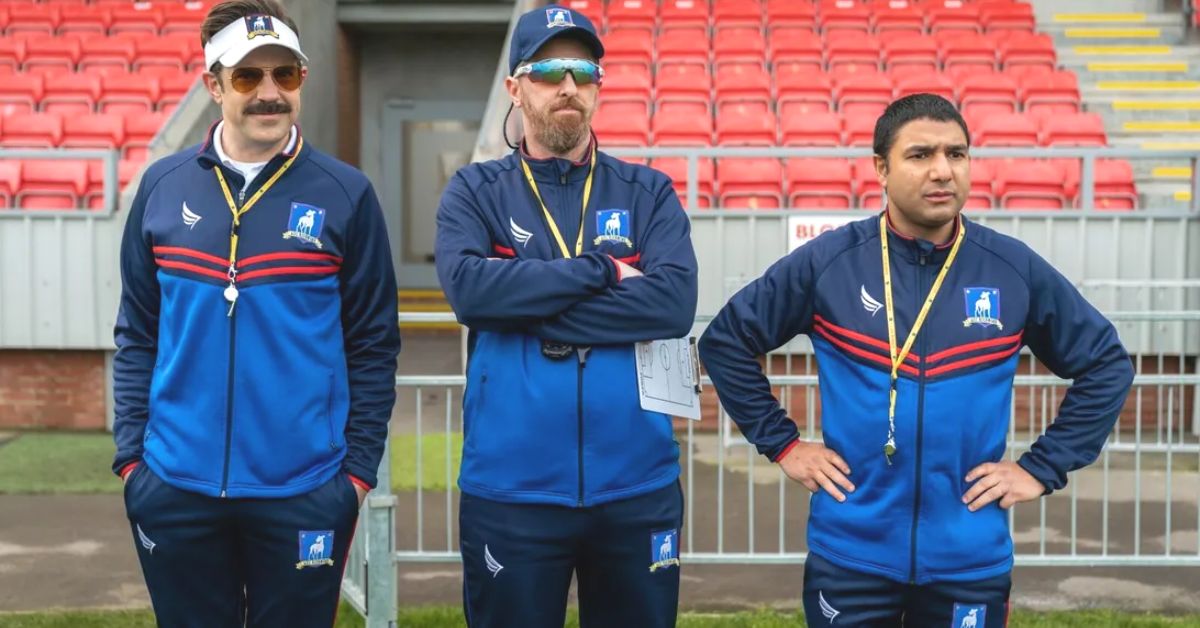 Ted Lasso Season 3 Release Date Speculation
Though there is currently no word on when Ted Lasso Season 3 will be made available to viewers, the relatively short waits between seasons 1 and 2 cause optimism. The shooting for season three began in March of 2022 and is still going strong.
But as GQ reports, principal photography was completed by mid-November. The second season premiered on Apple TV Plus only six months after filming began. We've moved past that point, so it's implausible that it will happen again.
As reported by The Hollywood Reporter, a "summer 2022" window was reportedly planned, but that time has passed. This makes a release in the first half of 2023 or the middle of 2023 a much more plausible and probable scenario. When we have more information, we will share it with you.
Ted Lasso Season 3 Cast
There hasn't been a reserve demotion, as far as we know. Season 3 of Ted Lasso will feature the return of all prominent cast members. Included in that group is Jason Sudeikis, who plays Ted Lasso. Rebecca, played by Hannah Waddingham, returns, as does Keeley, everyone's favorite intrepid businesswoman (Juno Temple).
All of AFC Richmond's core cast members, including Higgins (Jeremy Swift), Jamie Tartt (Phil Dunster), Roy Kent (Brett Goldstein), and Coach Beard (Brendan Hunt), will return. Even though Nate, played by Nick Mohammed, has moved from Nelson Road to the Olympic Stadium as West Ham's new manager, he will undoubtedly play a significant role in the upcoming season.
Football fans are well aware of the fluid nature of rosters. Even so, we anticipate the majority of AFC Richmond's roster, including Sam (Toheeb Jimoh), Isaac (Kola Bokinni), and Dani Rojas, to return for a third season (Cristo Fernandez).
🚨 SWAG ALERT 🚨 @TedLasso Season 3 is coming soon!! 🤗 #tedlasso pic.twitter.com/YHclglS0it

— Arlo White (@arlowhite) December 16, 2022
As Anthony Head's character, Ralph Mannion, the ex-husband of Rebecca, now owns West Ham and may play a more significant role than in previous seasons as tensions boil over on the field and in the boardroom. With his newfound independence, Trent Crimm is likely negotiating multiple book contracts.
Jodi Balfour, formerly of For All Mankind, is the show's newest cast member. Deadline describes her character Jack as a "charming venture capitalist."
Now that Nate has settled in at West Ham, we can count on the cast size to increase even more. There may be many new faces in the Premier League cast competing against AFC Richmond, though this has not been confirmed.
Read More:
Ted Lasso Season 3 Story
The second season concluded with Ted's professional success but his failure. Although he was successful in returning AFC Richmond to the big time (and to the FA Cup semi-final, no less), he had to say goodbye to his longtime faithful Diamond Dog Nate. Most of the season's drama will come from the severing of that relationship and Nate's new position at West Ham.
Actor Nick Mohammed, who plays Nate, recently told the BBC that the redemption arc for his character is anything but routine. He said, "The thing with Ted Lasso is that the audience is possibly expecting a redemption arc for Nate, and I'd like to see one, I think, because that would be nice."
us waiting for #TedLasso season 3: pic.twitter.com/UElMZlLgXT

— jo ⚡️ (@lassoleil) December 18, 2022
"But equally, I could well imagine the writers thinking: 'no, we're going to turn it on its head,' because that's what they did in season 2, playing against everyone's expectations, so he might be the one character they don't redeem," said one fan. Generally speaking, the coming events will center around people balancing happy personal development with positive professional growth.
Keeley's promotion to head of a new public relations firm may be a career high point, but her decision to send Roy on vacation without her puts their status as a couple in jeopardy. Meanwhile, Sam is continuing to mature after his brief romance with Rebecca. He's not leaving AFC Richmond and is working on a new business.
Also, Rebecca will most likely try to find a permanent home with someone. Several one-night stands and her father's death colored her second season. Fans' hopes for a romantic relationship between Ted and Rebecca may start to blossom. When the new season begins, we will have our answer.
Actress Hannah Waddingham has confirmed to Deadline that Season 5 will feature more of the original boss from Season 4. Waddingham remarked, "When we see Rebecca again, she's a boss ass bitch."
"She's the ultimate badass b*tch and then some. She's present she wants to be, which is a welcome and, in my opinion, necessary change. She's the team leader and only wants the best for her team."
Please keep visiting Techballad.com for updates. Keep our site bookmarked so you can quickly return to check for new content, Like Lookism Second Season.