Super Mario: As far as fictional figures go, few have achieved Mario's level of renown at Nintendo. The mustachioed plumber is one of gaming's most recognizable figures, thanks to decades of games in the Super Mario Bros. franchise and an upcoming blockbuster film.
He doesn't appear to be giving up his signature red cap anytime soon. Since 2017's platformer Super Mario Odyssey, there hasn't been a proper mainline Super Mario title, so it's time for Nintendo to talk about what's next for the bouncy hero.
Speculation will run rampant if and when new Super Mario games are announced, as the series is well-known and widely loved. Speculation has been rife in the gaming community since the release of Super Mario Odyssey about what a potential sequel to Odyssey might entail.
The buzz surrounding the next Super Mario game appears to be picking up steam again, thanks to recent rumors.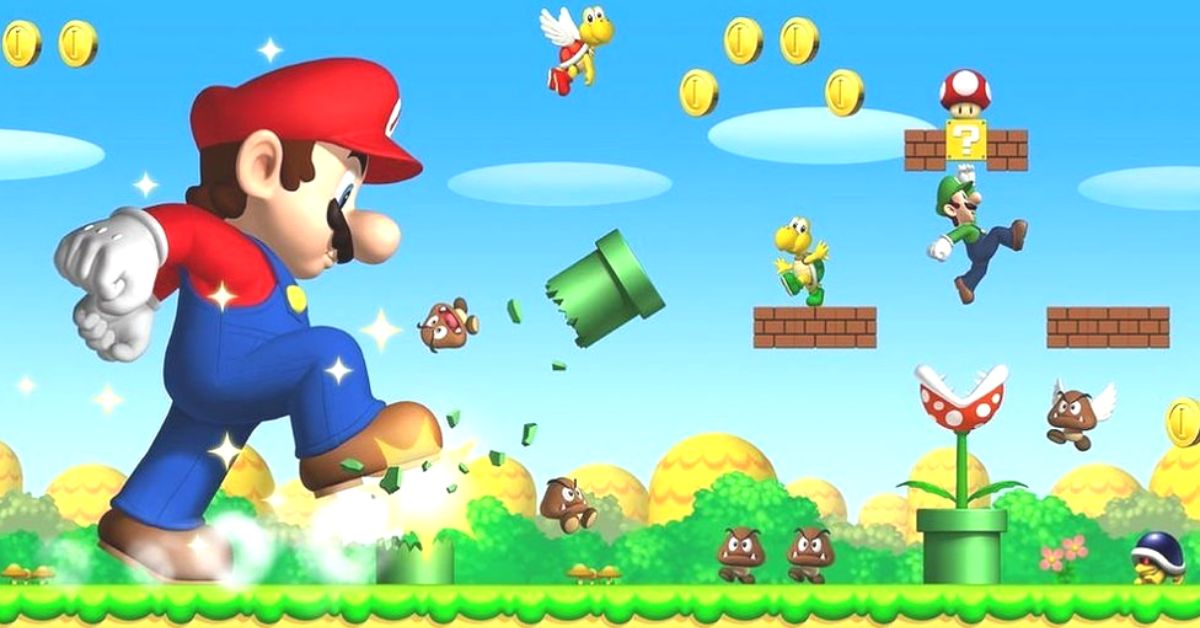 In the Works: A New Super Mario Game
Despite Nintendo's lack of official confirmation, rumors of a new Super Mario game have persisted for years. With the studio currently busy ahead of the launch of both The Legend of Zelda: Tears of the Kingdom and Pikmin 4 later this year and many other highly-anticipated titles on the horizon, it's not a surprise that news of another Super Mario game isn't forthcoming.
However, that doesn't mean that one isn't on the way. Back in 2021, talk of an up-and-coming Mario game was sparked after a job advertisement was posted by NDcube, a developer and subsidiary of Nintendo.
After years with no mainline Super Mario game on the horizon, rumors have spread about a potential new title in development. https://t.co/LkTtc87q4v

— Game Rant (@GameRant) January 15, 2023
However, this turned out to be Mario Party Superstars, released later in the same year, and not a platformer as some fans had hoped. Newer rumors have sparked renewed interest after a frequent Nintendo leaker claimed to have information about a purported upcoming game.
Zippo, a well-known leaker of Nintendo content, claimed in a blog post published at the end of 2017 that not only was a new Super Mario game in development, but it would be a 2D title in the style of earlier entries.
Zippo's other assertion is that, in addition to Mario, Luigi, Peach, and Toad, four playable characters will be in the next Super Mario game. A release date of 2023 or 2024 has been planned after three years of development time.
There is some doubt about how serious gamers should take this, given that not all of Zippo's predictions have come true in the past. However, if Nintendo wants to create a more unified brand, the rumors that future Super Mario games will incorporate the designs from the upcoming movie are likely to be true.
Behind Chain Chomp's Gate – Super Mario 64 pic.twitter.com/JTAVIsAjR1

— Sammy Tighe (4 Slots Open) (@TigheSammy) January 15, 2023
Super Mario is rumored to be returning to 2D platforming, which may please longtime fans. The game's art style, however, may surprise them, and it may also feature online multiplayer.
Even Foreman Spike, a relatively minor character in Wrecking Crew, has been the subject of rumors about a possible return. However, it may be some time before the speculation is put to rest and the game is released.
It has been speculated that a new Super Mario Bros. game will be released for the Nintendo Switch.
Please keep visiting Techballad.com for updates. Keep our site bookmarked so you can quickly return to check for new content. Like A Tales From the Borderlands Threequel Reveals Its Official Title