SteamWorld Build, the next installment in the series, is a frontier city-builder, a drastic departure from the previous games in the series. Above ground, you'll develop a thriving Wild West metropolis while mining and fending off underground creatures.
An early demo for SteamWorld Build is available on Steam today; the full game launches in 2023 for PC, PS4, PS5, Xbox One, Xbox Series X, and Nintendo Switch. As the mayor of a mining town in SteamWorld, it is your job to build homes for the people who live there, feed them, and keep them entertained.
Continue reading:-
On the other hand, you'll have to risk your life by venturing into a disused mine in search of antiquated tools that might be able to save your developing settlement from oblivion.
So, did you watch the SteamWorld Build announcement yesterday and want catch up with the series?

Well we've got just the Steam sale for you! https://t.co/d3MqAsplcm 🏷️ pic.twitter.com/O5Jn0MsPzW

— Thunderful Games ⚡ (@Thunderfulgames) January 24, 2023
Collect ores and other materials from the depths, then use them to strengthen your surface settlement so you can launch yourself off the planet. Thunderful, the game's publisher, emphasizes that the game was developed on PC and consoles simultaneously to ensure compatibility with both input methods.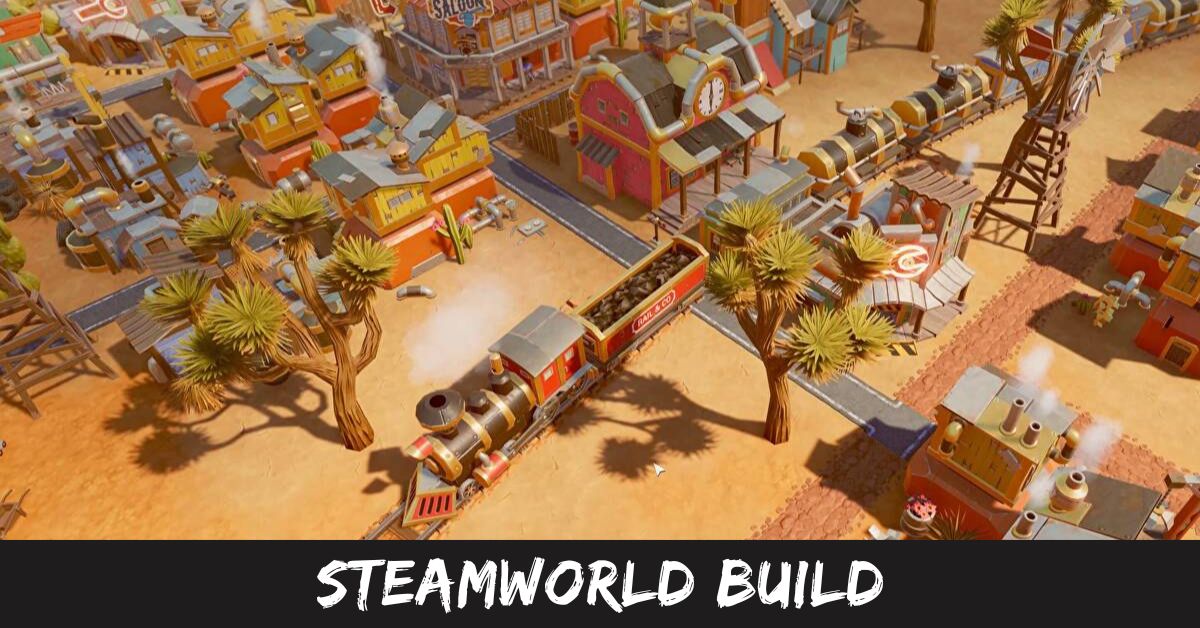 The game is accessible to both sim-building novices and seasoned pros thanks to the availability of three different challenge settings. The game was unveiled alongside Thunderful's initial SteamWorld Telegraph presentation.
Brjánn Sigurgeirsson, director of the SteamWorld franchise, recently announced at a Telegraph conference that further information on the other three in-development SteamWorld titles would be revealed later this year. SteamWorld Build is being directed by Sigurgeirsson, and it is being developed by The Station, a Thunderful-owned firm that has previously created artwork and components for many LittleBigPlanet titles.
Wanna talk to other SteamWorld fans about how excited ya'll are for SteamWorld Build? Wanna ask us some questions? Then ya'll should join our Discord ⛏⚒🤠: https://t.co/rAnvlDXFVL

— SteamWorld Games (@SteamWorldGames) January 24, 2023
Adam Vassee, the show's producer, said it was an honor to be a part of the beloved brand.
"We've worked hard to keep the game's endearing personality from past SteamWorld games, but we also benefit from the series' emphasis on innovation. This has been quite freeing, as it has allowed us to put our own spin on SteamWorld and the city builder genre, resulting in a system that is, in our opinion, unlike anything else on the market."
⚙️ Settle your own mining town in SteamWorld Build – coming this year! ⚒️

Play the demo NOW on Steam: https://t.co/gOcdCqoBUJ 🕹️ pic.twitter.com/e3miW8ctj4

— Thunderful Games ⚡ (@Thunderfulgames) January 23, 2023
For those interested in playing more of the SteamWorld series, the publisher is currently running a SteamWorld sale, where you can pick up previous entries at a discount. SteamWorld Quest is a full-fledged role-playing game, although the series is noted for its wide variety of gameplay styles.
Read more:-
The original SteamWorld Dig is still the series' most popular entry, and it was even given a sequel in 2017.
Final lines: We hope you have found all the information about the SteamWorld Build: New Building Strategy Game Announced for 2023 Release. Stay tuned with us here at Techballad.com for more latest news and information.
Frequently asked questions
What is the point of SteamWorld Dig?
The focus of SteamWorld Dig, a 2D platform game, is on the extraction of various materials and ores. To complete the game, you must delve deep into the mines beneath the Western town of Tumbleton and discover its hidden secrets.
Is SteamWorld Dig worth it?
The 2D platforming controls are very responsive, which makes sifting through mines and taking on the occasional monster a lot of fun. All in all, I was fascinated from the moment I started playing since the gameplay cycle is so interesting and fun. SteamWorld Dig's visuals are still top-notch.