One way for Stardew Valley players to express their inner gardener is by creating and sharing plant-themed rooms. A Stardew Valley player, anticipating the arrival of spring, made a floral-themed room complete with blooming plants and shrubs.
The gamer then shared their creation on social media, where they were praised for their commitment to the topic and where players inquired how they had managed to place certain plants in strategic locations.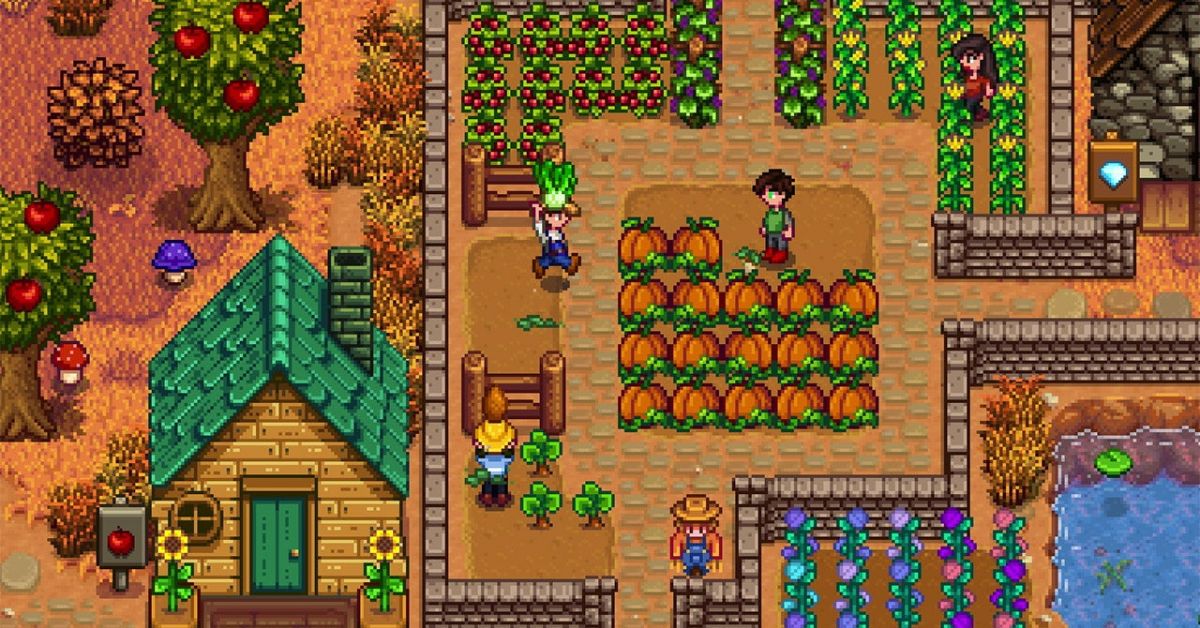 The 2016 release of Stardew Valley, produced by Eric "ConcernedApe" Barone, was celebrated last weekend. ConcernedApe issued a letter on social media and the Steam page for Stardew Valley, thanking players worldwide for their support and assuring them that he is still hard at work on the upcoming 1.6 updates and his next game, Haunted Chocolatier.
Neither of these items has a set release date, so it's anyone's guess when we might see them. Yet, gamers continue to innovate new approaches and play styles to tailor the experience to their preferences.
Someone going by the handle RegalPlays shared their greenery-inspired chamber in the r/StardewValley forum. RegalPlays maximized the amount of plant life in their bedroom by placing two snowmen and several Stardew Valley gardening tools all around the place.
RegalPlays did an excellent job arranging the four potted plants on the stairway to the bedroom. Even though there's a fire off to the right corner of the room, none of RegalPlays' props are combustible.
In less than 24 hours, RegalPlays's post received more than 3,600 upvotes on r/StardewValley. Several other Stardew Valley players commented on how much they appreciated the effort put into the bedroom's plant theme.
Players have recommended in the comments section that RegalPlays implement some of Ginger Island's plants and furnishings introduced in Stardew Valley 1.5. After gaining access to Ginger Island, RegalPlays said that they hadn't done much exploring so far.
RegalPlays acknowledged that they had a long way to go, but they were excited to continue exploring the path in the future. There is no release date for Stardew Valley version 1.6, but the update is planned to streamline the modding process for players and developers.
Be sure to check out the dates for a massive variety of different games that you may find interesting:
ConcernedApe just released a new teaser for Haunted Chocolatier, and in his 7th-anniversary greeting, he stated that the game would be taking up most of his production time. ConcernedApe's canon includes both titles, so readers may feel confident in what they're getting.
Stardew Valley may be purchased now for various platforms, including mobile devices, desktop computers, console gaming systems, and home consoles.
( Source Link )