Sony Wants to Expand the Playstation: Amid the fight over whether or not authorities will approve Microsoft's attempt to acquire Activision Blizzard, Microsoft Gaming CEO Phil Spencer has issued some strong remarks against Sony.
Sony, he claimed on the Second Request podcast, is seeking to expand its own company by shrinking Xbox. "There has been only one significant opposition to the merger, and that is Sony. Sony is taking precautions to preserve its position as the console market leader.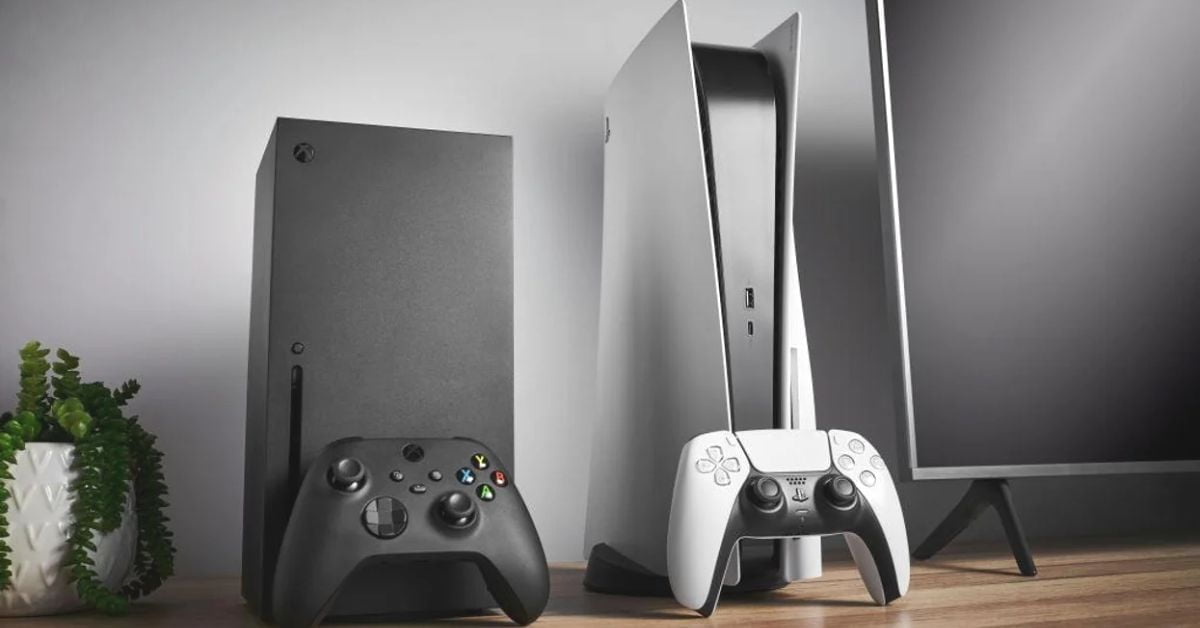 Sony Wants to Expand the Playstation
A key component of their expansion strategy is the downsizing of Xbox "As Spencer put it. "They see the market in a completely different light than we do. Neither do they offer subscriptions to their games nor do they release their PC versions on the same day.
From what I can tell reading about their actions, they are beginning to give mobile some thought." Spencer continued by saying he doesn't see why Sony is using Call of Duty as an example of why this merger shouldn't be approved.
Nintendo to me re: their Call of Duty/Microsoft deal: "Nintendo confirms the accuracy of the Microsoft statement. We have nothing further to announce on this topic"

I asked if they had a CoD deal already or if they'd seek one if MS's Activision bid failshttps://t.co/OPT6kLAFHR

— Stephen Totilo (@stephentotilo) December 7, 2022
Spencer claims Microsoft has consistently assured PlayStation it will not remove Call of Duty if its bid is successful.
Spencer claimed that on the day Sony revealed its intention to acquire Activision Blizzard, he and Microsoft CEO Satya Nadella called Sony to assure them that Call of Duty would remain available for PlayStation if the acquisition was approved.
The reason they focus on Call of Duty is that Sony is "driving all of the conversations around why this merger shouldn't go through to safeguard their dominant position on console," he claimed.
Microsoft's offer to have Call of Duty on Nintendo platforms for a decade was approved by Nintendo, and Microsoft also negotiated a deal with Valve for the future of Call of Duty on PC, which Valve accepted (though Valve's Gabe Newell indicated an official contract wasn't necessary).
#MarketNews @Microsoft (MSFT.O) has entered into a 10-year commitment to bring the gaming title #CallofDuty to #Nintendo (7974.T) platforms, the chief executive officer of Microsoft Gaming, Phil Spencer, said in a post on Twitter.👇https://t.co/ljGMNbJAEX

— Swissquote (in English) (@Swissquote) December 7, 2022
According to Spencer, Sony is now "slow-rolling" Microsoft amid ongoing negotiations. How come? It's "excellent material for the regulators to discuss this," Spencer explained, which could only be helpful for Sony in the long run.
Spencer claimed that removing Call of Duty from PlayStation would be a negative commercial move for Microsoft. He claimed that PlayStation is the most widely used console for the Call of Duty series and that removing it from the system will cost the company "billions" of dollars.
Published: Microsoft and Nintendo agree a deal to bring Call of Duty to Nintendo gaming platforms for 10 years, the Redmond, Washington-based company announces https://t.co/xCwouymIKC

— Takashi Mochizuki (@6d6f636869) December 7, 2022
Spencer also reaffirmed that if Sony's proposed acquisition of Activision Blizzard goes through, players wouldn't have to settle for a subpar Call of Duty experience on PlayStation because Microsoft will be releasing an identically featured version on Xbox One at the same time.
"We have already stated that we will continue to release this property on the platform, but the world's leading console manufacturer has raised an issue. As a result of this deal, consumers will have more options and conveniences to pick from "As Spencer put it.
Microsoft has entered into a 10-year commitment to bring Call of Duty to @Nintendo following the merger of Microsoft and Activision Blizzard King.  Microsoft is committed to helping bring more games to more people – however they choose to play. @ATVI_AB

— Phil Spencer (@XboxP3) December 7, 2022
While Serbia, Brazil, and Saudi Arabia have all given Microsoft the go-light to acquire Activision Blizzard, the United Kingdom and the United States have yet to make a final judgement.
According to reports, the US Federal Trade Commission will hold a secret meeting today, December 8, to evaluate the agreement and may decide whether or not to bring an anti-trust complaint.
Frequently Asked Questions
Is Call of Duty on Nintendo switch?
As of today (7 December 2022) we now know that Microsoft, assuming its merger with Activision goes through, will release Call of Duty on the Nintendo Switch, confirming past rumours. Spencer added that Call of Duty would remain on Steam for a full decade.
When will Call of Duty come to Nintendo switch?
Call of Duty has not been confirmed for release on Switch or its successor, and while Microsoft hopes to close the Activision Blizzard deal by June 2023, "you can imagine if [the deal] closed on that date, starting to do development work to make that happen would likely take a little bit of time,"...
When will Microsoft Activision deal close?
Microsoft proposed a $69 billion all-cash acquisition of Activision Blizzard in January, making it the largest takeover in the video game industry to date. Closing of the transaction is anticipated by the parties to occur in June of 2023.
Will Microsoft buy Activision?
Microsoft revealed its intention to purchase Activision Blizzard for $68.7 billion in cash on January 18, 2022.
Please keep visiting Techballad.com for updates. Keep our site bookmarked so you can easily return to check for new content Like Google News VS Flipboard