Today, Sony Interactive Entertainment is proud to introduce the DualSense Edge wireless controller for PlayStation 5. This is the first controller of its kind, and it offers unprecedented levels of performance and customization. The DualSense Edge wireless controller is made to give you an advantage in games by letting you program your own controls, so you can make the controller work for you and your play style.
The DualSense Edge wireless controller allows for extensive individualization via a variety of hardware and software-based configuration options, such as:
Ultra-customizable controls:-
The DualSense Edge wireless controller allows you to personalize your gaming experience by remapping or turning off individual button inputs and by fine-tuning your aim by modifying stick sensitivity and dead zones. In addition, you can modify the trigger's travel distance and dead zone to suit your needs.
Sony unveils new PS5 DualSense Edge controller at Gamescom pic.twitter.com/IsYmmiAhCX

— DBLTAP Gaming (@DBLTAPesports) August 23, 2022
For faster inputs in competitive first-person shooters, for instance, or for more precise throttle control in racing games, the dead zone and trigger travel lengths can be adjusted manually.
Ability to save multiple control profiles:-
After customizing the controls to your liking, you may save those preferences as separate profiles and switch between them whenever you choose. Whether you're confronting Norse gods and monsters in God of War Ragnarök or other players in an online battle royale, the DualSense Edge wireless controller will have your preferred controls ready to go.
On-controller user interface:-
Using the Fn button, you can swiftly switch between your saved control profiles, tweak the volume and chat settings, and open the controller profile settings window, all without taking your attention away from the game.
Changeable stick caps and back buttons:-
The normal, high dome and low dome interchangeable stick caps allow you to find the optimal balance between comfort and grip and stability during the game. Two sets of buttons on the back (a half-dome and a lever) can be switched out for any other button input, giving you access to more crucial settings.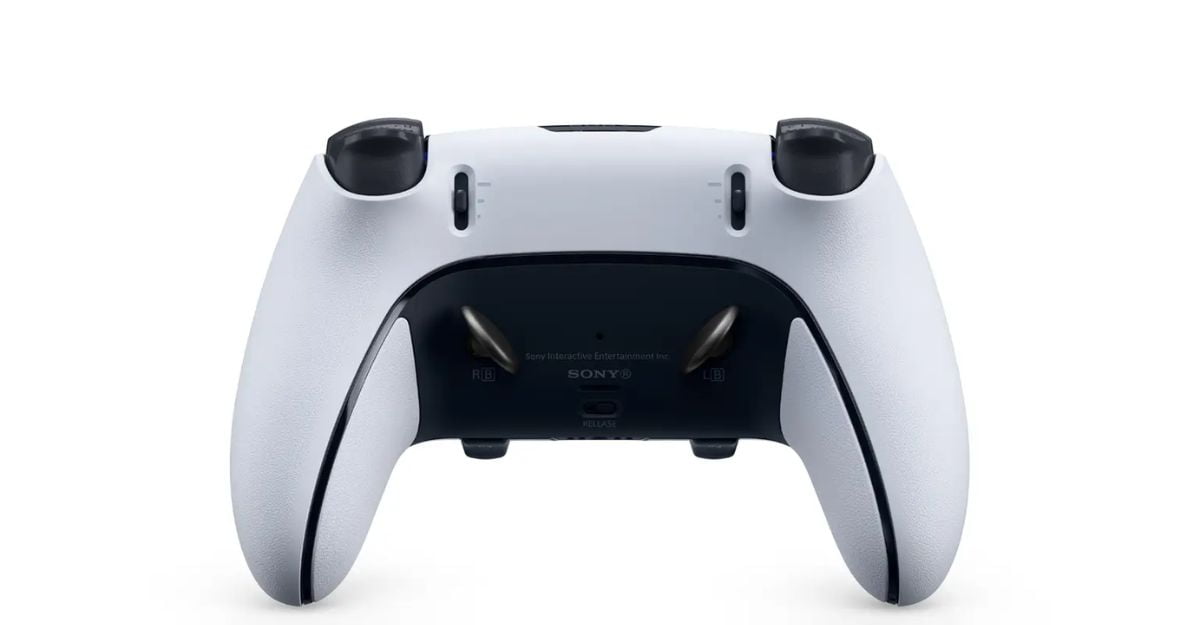 Replaceable stick modules:-
You can keep playing for a lot longer because of the fact that you can swap out the stick modules individually (replacement stick modules will be sold separately).
Built-in DualSense wireless controller features:-
When used with compatible games, the DualSense Edge wireless controller provides the same familiar comfort and immersive experience as the original DualSense wireless controller with features like haptic feedback, adaptive triggers, a built-in microphone, motion controls, and more.
The USB Type-C braided cable that comes with the DualSense Edge wireless controller has a connector housing that locks into the controller, making it considerably less likely to come loose in the middle of a game. This is in addition to the stick caps and back button sets that are included in the package.
When you're not using your DualSense Edge wireless controller, you can charge it via USB while it's stowed in the supplied carrying case, which also keeps everything neat and tidy. Art Director Daisuke Kurihara explains some of the thought processes that went into making the controller:
"The opportunity to create the DualSense Edge wireless controller was a dream come true for our team. We wanted to build on the legacy of iconic PlayStation controllers by creating a controller that empowers players to experiment and personalize elements based on their own unique playstyle – whether they are competitive gamers or someone who just enjoys having more options to customize their play. The DualSense Edge wireless controller also features a number of thoughtful design touches that we hope players will enjoy, including a distinct DualSense controller-inspired black-and-white color scheme and a unique PlayStation Shapes pattern on the touchpad and trigger surfaces.
"We are thankful for the many gamers, professional esports players, and developers who helped provide feedback on the controller's design."
– Daisuke Kurihara, Art Director
We're excited to provide additional information about the DualSense Edge wireless controller in the coming months, including launch timing, and we can't wait to see how the PS5 community makes the most of the controller's modifiable features.