Sonic Frontiers Game Award: The biggest game in the series, Sonic Frontiers, was launched on all platforms on November 8th, however, the release timing may have been different for you depending on your platform and location.
The PlayStation 4 and Xbox One versions of the game will be available for purchase and download first, followed by the PC and Nintendo Switch versions. Below, we've detailed exactly when each version of the game will be made available so you know when to start your new Sonic adventure.
PC (Steam):
North America: November 8 at 8 am PT/11 am ET
Europe: November 8 at 3 pm UTC/4 pm BST/5 pm CEST
Eastern Asia and Oceania: November 9 at 12 am JST/1 am AEST/3 am NZST
PS4/PS5:
North America: November 7 at 9 pm PT or November 8 at midnight ET
Europe: November 8 at 4 am UTC/5 am BST/6 am CEST
Eastern Asia and Oceania: November 8 at 1 pm JST/2 pm AEST/4 pm NZST
Xbox:
North America: November 7 at 10 pm PT or November 8 at 1 am ET
Europe: November 8 at 5 am UTC/6 am BST/7 am CEST
Eastern Asia and Oceania: November 8 at 2 pm JST/3 pm AEST/5 pm NZST
Nintendo Switch:
According to Nintendo Store, new Switch titles are added to the database on the day of launch at 9 am PT/12 pm ET. However, it is not the exact release time for every game as some publishers prefer to unlock the game on their own selection time.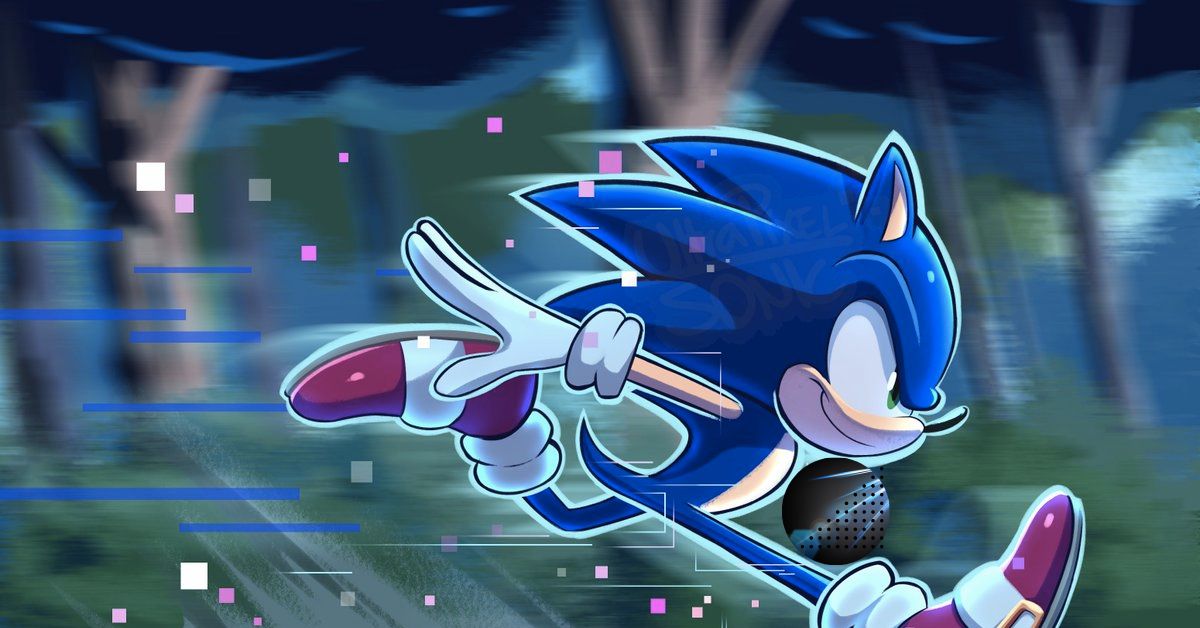 The retail price of Sonic Frontiers is $59.99 on all systems. The Adventurer's Treasure Box contains Skill Points, Red Seeds of Power, and Blue Seeds of Defense, and is available for pre-order with the game.
At an additional cost of $69.99, you can get the Digital Deluxe Edition, which includes the Explorer's Treasure Box, extra Gloves and Shoes for Sonic, a digital art book, and a miniature digital soundtrack. Amy's Memory Tokens, the Keys to the Chaos Emerald Vault, and Portal Equipment are all within reach with the Explorer's Treasure Box.
Sonic Frontiers Game Award
The Players' Voice award, chosen by the audience, is the only Game Award Frontiers has ever been nominated for, and it's now in the process of being awarded to the game.
While PC Gamer serves as a juror for several of Geoff Keighley's Game Awards, the audience at large decides the winner of the Players' Voice award. As of this writing, Sonic Frontiers has received the most votes from the general audience.
In the third and final round of voting for the Players' Voice award, Sonic Frontiers has received an overwhelming 48% of the votes. Genshin Impact comes in second with 29% and Elden Ring is further down in third with only 13%. Positioned at 8% is God of War: Ragnarok, while the very last place is held by Stray (at 2%).
The #1 Game awards beetween Sonic Frontiers and Genshin Impact really be feeling like pic.twitter.com/EGIggqA7VG

— Ko(mo)rismas (@Komodrezz) December 2, 2022
Early this morning, Sega's senior public relations manager Evan Bader asked, "Can we have a Sonic Sweep?" on Twitter.
Although Elden Ring, God of War: Ragnarok, and Stray were all chosen by a jury as finalists for TGA's Game of the Year award, Sonic Frontiers was not. Xenoblade Chronicles 3 joins Horizon: Forbidden West and A Plague Tale: Requiem as Game of the Year nominees.
In that respect, Elden Ring's victory seems all but assured. If the audience and jury vote the same way they are in the Players' Voice voting, Ragnarok won't come close to upsetting it, which is a disappointment because I believed it had a shot at it.
In contrast, Sonic Frontiers, which was just nominated for the Player's Voice award, is likely to win the Game Award in general. One could argue that this difference shows why fan votes shouldn't be used to choose the major prizes.
The Sonic fan lobby is very good at coordinating its enthusiasm, as Sonic Frontiers was awarded a better Metacritic user score than Elden Ring, and the Game Awards says it mixes jury voting and public voting to avoid the winners being "socially engineered."
The fact that it wasn't nominated for a Sonic Frontiers award could also be read as evidence of widespread critical underappreciation. We've been caught harboring anti-Sonic prejudice! (It also came out later in the year than usual.)
Can we get a Sonic Sweep?!?!?! Round 3 of the Players' Voice vote for #TheGameAwards is up and Sonic Frontiers is out to a COMMANDING lead.

Vote at: https://t.co/cOdgfvXJM0#SonicSweep #SonicFrontiers pic.twitter.com/PcwrHUHOlS

— Evan Bader (@evanbader) December 5, 2022
However, I was pleasantly surprised to find that the gap between casual readers and trained critics aren't as wide as I had anticipated. There are many positive critical reviews of Sonic Frontiers, but PC Gamer's was not one of them. Gene Park of The Washington Post says that Frontier's controls, soundtrack, "evocative" plot, and Sonic Adventures-style structure are all great for lovers of the Sonic series.
In November, Park stated, "Sonic Frontiers will not win any accolades, and it does not need them." Playing this game is like receiving a lifetime accomplishment award for Sonic the Hedgehog fans. Even if that last part is accurate (and the distance between the games did shrink a little today), it appears that Frontiers will win at least one real prize.
As far as I can tell, the Sonic Sweep isn't just appealing to Sonic enthusiasts. One voter reasoned on Twitter that Elden Ring and similar games would undoubtedly win all the major awards, thus there was no use in voting for them there.
For further two days, players can cast their votes for the Players' Voice award and the rest of the Game Awards. This Thursday at 7:30 pm ET is the 2022 Game Awards, where the winners will be revealed.