Sims 5 Release: Finally, The Sims 5 has been announced, and Electronic Arts have surprised us all by beginning to release teasers for the upcoming main Sims game. Maxis made the Sims 4 base game free-to-play and promised ongoing gameplay updates and downloadable content.
The company also let slip that it is actively developing the Sims 5, though that may not be the final name. In a departure from previous Sims games, Maxis has promised to preview some features that are still in the works several years before they are released.
So while many mysteries surround the next Sims game, some of the rumors have been dispelled. See below for the latest information on the next Sims game, including confirmed and rumored features, gameplay footage, and multiplayer details.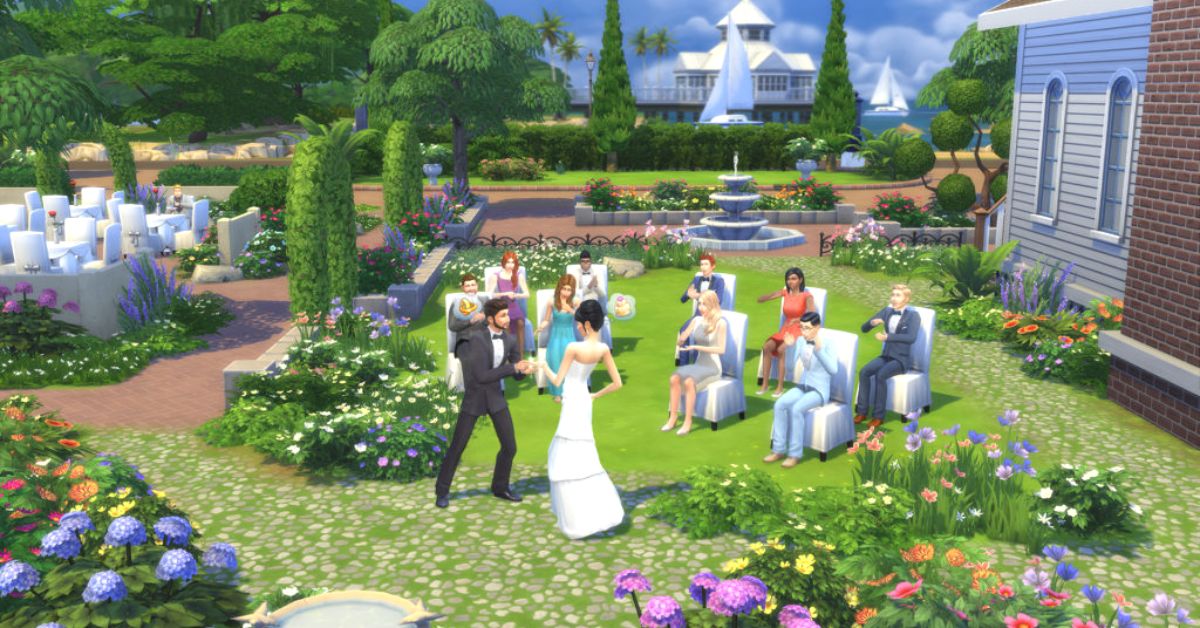 Is The Sims 5's name Project Rene?
True, but probably only for the time being. According to Maxis, the upcoming Sims game is codenamed "Project Rene." Although these are often reserved for use within the studio, sometimes they make it to the public eye before the game has even been announced.
Remember Riot's Project L as an example. Maxis has been talking about the next Sims game as the "next generation" and a "creative platform," so it's safe to assume that the title won't be "Project Rene" or "The Sims 5" but something else entirely.
Sims 5 Release
Electronic Arts have not said when the next Sims game will be out. It's safe to infer that The Sims 5 won't be released until at least 2024, given that Maxis claimed it would reveal details about the game's development "over the next few years" when Project Rene was first shown in October 2022.
When The Sims 5 finally releases, players may be assured that Maxis intends for it to stick around for a while. Electronic Arts released The Sims 4 in 2014, and it appears that they anticipate the "next generation" of The Sims to be just as popular.
During the unveiling of Project Rene, Lyndsay Pearson, the company's vice president of creativity, remarked, "I have the opportunity to assist shepherd the franchise into the next decade and beyond." Though it was primarily empty business jargon, I think it's safe to infer that the next Sims game will be around for quite some time. There is no release till the end of December 2024.
Take a look at some early Sims 5 gameplay
According to Maxis, the clips shown at the Behind the Sims Summit in 2022 were from early development and are unlikely to reflect the final gameplay or visual style. However, we did see some early gameplay footage in a hazy sense of the word.
Here are a few of the features we've noticed:
The Create-A-Style tool from Sims 3 is back
Cross-platform multiplayer build mode
Uploading a custom selection of furniture layout to the Gallery
Modular furniture editing, including accent pieces
Multiple-axis rotation, at least for accent pieces
Fans of Build Mode will rejoice at the reintroduction of Create-A-Style, especially with the inclusion of modular elements. The initial revelation demonstrated how players might independently change components like a bed's headboard and footboard and customize the bed's color scheme and patterns.
We also noticed a lot of throw pillows and blankets in the first Project Rene video, which is an advancement on the styling tool of old. Players are also wondering if apartment lot types would be included in the next Sims base game, another element of the first unveiling that has sparked much conjecture. When we initially saw the film, it was edited. The space did appear to be one connected unit.
Will there be multiplayer in The Sims 5?
Yes, The Sims 5 will feature multiplayer in some form, though Maxis hasn't said how extensive this "collaboration" would be. "We hope to facilitate better communication and collaboration through Project Rene. It's up to you if you want to have fun and make stuff by yourself or with your pals "in Pearson's reveal of Project Rene's speech.
So, we know you'll have a say in how deeply you immerse yourself in online play. In the 2022 Sims Summit, the developers did demonstrate cross-platform play between a desktop computer and a mobile device. It looked like both gadgets were altering the same room simultaneously, setting furniture where it was desired.
Right now, we have no idea what Maxis has in store for online play in Live Mode. All we have to go on are Andrew Wilson's few remarks as CEO of Electronic Arts in a 2020 conference call.
While The Sims will always be about inspiration, escape, creation, self-improvement, and motivation, social interactions and competition like the kind that were present in The Sims Online many, many years ago will start to become a part of The Sims experience in the years to come, Wilson said, as Maxis continues to think about The Sims for a new generation across platforms and a cloud of a neighborhood world.
Wilson's explanation piques our interest, but we need additional information concerning the phrase "social interactions and competitiveness." We have to question if EA and Maxis are aiming for a simple new MMO Sims game when they keep mentioning the phrase "The Sims Online." Even if it appears improbable, you can bet that online multiplayer will be included in the future Sims game.
Officially announced the "next generation of The Sims" (The Sims 5 lol) is in super early stages of development… SCREAMING!!!!!!!!!! pic.twitter.com/DS72cvNnyG

— Kayla (@lilsimsie) October 18, 2022
Mods and custom content will be supported in Sims 5?
While we don't have a definitive answer, the Sims series has a long history of user-created content in its games. Sims 4 mods are still hugely popular today, to the point where The Sims 4 is getting official mod support with a CurseForge hub—and it's hard to imagine Maxis not taking the same approach with Sims 5 and opening the doors wide for custom content. However, it is unclear what form this will take or whether it will be included with the initial release of Sims 5 or later.
Are there any Sims 5 leaks out there?
Even if The Sims 5 doesn't come out for a while, there are cracks in this container. In November of 2022, a Reddit thread from a now-deleted account published several monitor shots of early Sims 5 playtest games, marking the first genuine leaks.
Day 5 – Modern Bathroom#decbuild22 #showusyourbuilds #TheSims4 pic.twitter.com/GMY6x1GYDI

— ✨Ayaneko✨🐺🧜‍♀️🧙‍♀️🧛‍♀️👽🌱 (@Ayaneko_sims) December 10, 2022
These images have been shared again and again on social media platforms like Twitter and elsewhere. Although it's wise to treat any leaks with skepticism, the consistency between the Sims 5 unveiling and these screenshots' depiction of the game's user interface lends credence to the former.
Not only do they provide us our first glance at the upcoming game's neighborhood perspective, but they also hint that player-designed apartments will be included in the game's starting package and provide an insight into the feature ecology surrounding such items.
Please keep visiting Techballad.com for updates. Keep our site bookmarked so you can quickly return to check for new content, Like Warhammer 40K Darktide Patch Note