Sims 4 Cheats: Looking for a few Sims 4 cheats to help your virtual avatars thrive in the open world? Cheat lists and The Sims go together like peanut butter and jelly, and whether you're short on funds, in need of a new place to live, or hoping to bring back a loved one who passed away too soon, cheats will see you through.
Using hacks, you can divert your attention away from sombre realities like lack of funds or impending death and onto more lighthearted pursuits. or causing mayhem. Ultimately, the choice is yours.
A complete list of all expansion and stuff pack codes can be found in this cheat book for The Sims 4. The majority of The Sims 4 expansion packs and add-ons come with their own unique set of cheats for the new careers, deaths, and traits included in that pack.
Since the most recent add-on is called "High School Years," we've included every guide you'll need to excel in classes and advance in the supplementary professions. All the tables you'll need to level up your Sim in their respective abilities, careers, and attributes are conveniently located on this page.
If you know the name of the add-on or downloadable content pack you wish to unlock, you can use Control + F to quickly jump to that section. For those who have never utilised cheats before, or who haven't done so in a while, we've included detailed explanations of how to do so in-game.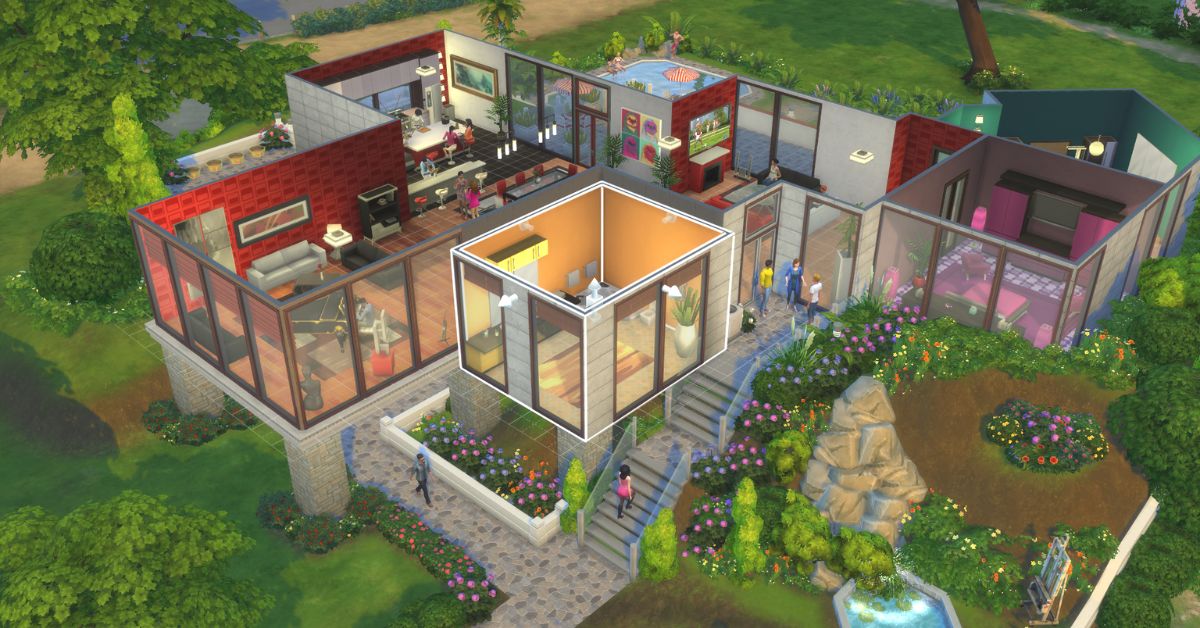 How To Turn Cheats On In Sims 4
To enable Sims 4 cheats, use Ctrl + Shift + C while in the game to open the cheat console. Type your chosen cheat codes into the text field that opens and hit enter.
To activate the "shift-click" cheats, you must enter "testing cheats [true/false]" into the cheat menu. In the testing mode, Shift-clicking on Sims, objects, or the ground will reveal new choices in the context menu.
With testing cheats enabled, you can do things like transport Sims to different locations, switch Sims between families, increase or decrease a Sim's happiness or need levels, make or clear any object's dirtiness, and more.
Read More:
Sims 4 Money Cheats
It's too realistic to have to spend all your money on necessities like food and rent. If you want to have fun with your Sims, you should probably start them off at a more interesting position than the bottom. Use the cheat console to quickly amass a fortune by entering one of the following money cheat keywords for The Sims 4.
kaching: get 1,000 simoleons
rosebud: get 1,000 simoleons (for The Sims veterans who remember it)
motherlode: get 50,000 simoleons
Money [#]: change household simoleons to an exact number
FreeRealEstate [on/off]: enter this in neighbourhood or world view to make all lots free
household.autopay_bills [true/false]: Turn household bills on and off.
the lover house made in sims 4 pic.twitter.com/TLfevzUiPR

— ema (anti-hero feat bleachers era) (@hotasswifting) December 6, 2022
Sims 4 UI Cheats
Use these handy UI cheats for The Sims 4 to remove game elements from your view or add extra utilities:
headlineeffects [on/off]: Enables or disables headline effects like plumbobs and speech bubbles
hovereffects [on/off]: Disable hover effect when you mouseover a Sim
fullscreenToggle: Makes the game fullscreen/windowed
fps [on/off]: Display the fps on screen
Sims 4 Build Cheats
With these hints, you'll have more leeway in the game's construction mode, letting you experiment with your Sims' creative potential without restriction.
bb.moveobjects: the Sims 4 move objects cheat is a vital one for builders, which allows you to ignore placement rules for objects
bb.showhiddenobjects: the "debug cheat" which shows extra buildable items, often neighborhood scenery and small clutter, that cannot be bought
bb.enablefreebuild: build anywhere, even on locked lots
bb.ignoregameplayunlocksentitlement: buy items locked by careers
When an item is selected, pressing Shift + [or Shift +] will make it smaller or larger, respectively.
@SneakEnergy My Sneak Gaming room!!!! #sims4 #sims4cc #sneakenergy #mods pic.twitter.com/ywybFDSLLz

— Sims 4 Mods/Cheats/Updates (@Sims4ModsCheat1) May 10, 2020
Sims 4 Live Cheats
When you lose track of time in The Sims 4, things might quickly go off the rails. Some shortcuts to help you get out of (or into, if that's your thing) a jam are listed below.
resetsim [firstname lastname]: Resets a stuck Sim.
sims.give_satisfaction_points [#]: Gives a Sim a number of satisfaction points.
fillmotive motive_[motive]: Fills the specified motive, valid for Bladder, Energy, Fun, Hunger, Hygiene, and Social.
sims.fill_all_commodities: Fills the motives for all Sims in the household.
aspirations.complete_current_milestone: Completes a Sim's current aspiration goal and awards the matching points.
Sims 4 Highschool Years Cheats
Use these tricks for high school graduation and expulsion to help your adolescent Sims succeed (or fail) in school. All of them are managed through the characteristic system, thus you'll be making use of the cheat traits. The following items, when added to equip trait [trait], perform the actions described.
trait_hsexit_graduate_early
trait_hsexit_graduate_honors
trait_hsexit_graduate_valedictorian
trait_hsexit_expelled
trait_hsexit_dropout
Both can be removed using the traits. remove trait method, just like any other trait. The tables below contain additional High School Years shortcuts for majors, activities, and character attributes.
Please keep visiting Techballad.com for updates. Keep our site bookmarked so you can easily return to check for new content Like New Pokemon Scarlet and Violet Trailer