The downloadable content for Pokemon Scarlet and Violet was announced despite the games having only been out for a short period. The Pokemon Day celebration video revealed that two more downloadable content packs would be added to the game in 2023, following in the footsteps of Sword and Shield.
It's The Indigo Disc and The Teal Mask. The release date for the Scarlet and Violet expansion, The Teal Mask, are listed below. With Pokemon Scarlet and Pokemon Violet, the first downloadable content will be The Teal Mask.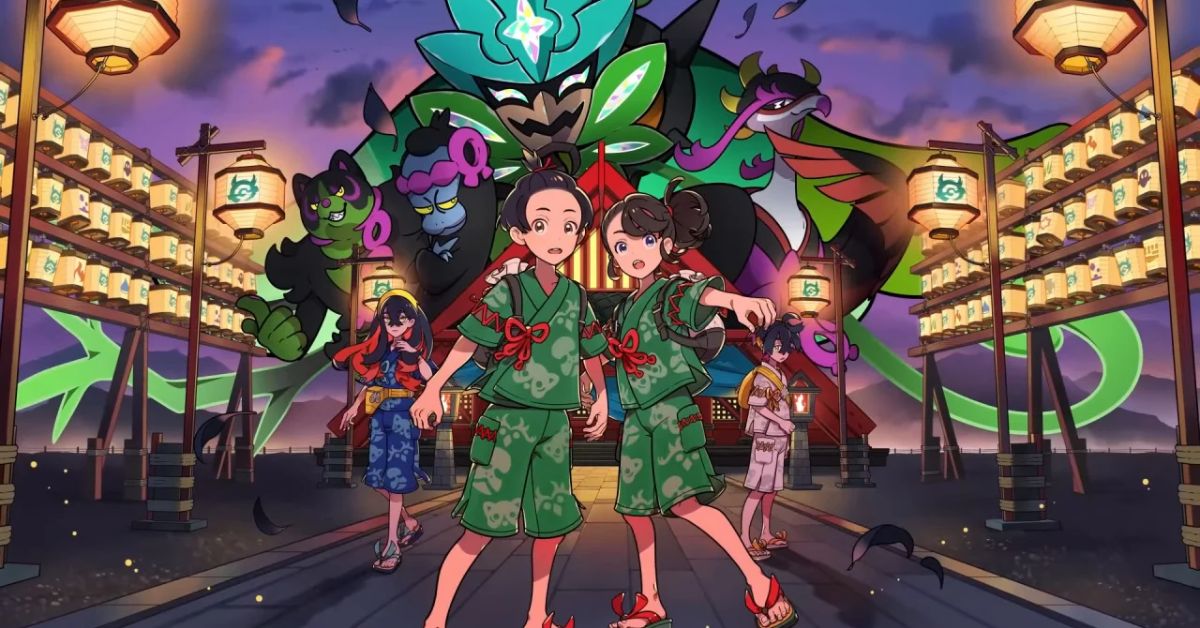 When "adventures stretch beyond Paldea," players will travel to Kitakami on a school trip in this DLC. This also includes the introduction of the new Legendary Pokemon. Ogerpon, the Pokemon shown carrying the Teal Mask, will serve as the film's main attraction.
The DLC's backstory is currently unknown. This makes it difficult to speculate, but I get the impression that the initial downloadable content pack will center on a mystery. Maybe including Ogrepon and its mask. However, it has not been established whether or not the other Pokemon seen in the original image are also new evolutions for the starters.
Scarlet and Violet DLC for Pokemon The Teal Mask Release Date
Fans can anticipate seeing the game between August and November, even though it is not much to go on. Based on the Sword and Shield DLC, this is most likely scheduled for release in the middle of August or September.
The second DLC, The Indigo Disk, will be released in 2023 winter. Most likely, this will occur between November and December. The most likely time would be the week before Black Friday when Scarlet and Violet were first released. So keep an eye out for November 17, 2023.
We had previously published a few Pokemon scarlet-related articles. You can learn more by visiting these links:
Also, you can see a trailer below:
It's almost time for Pokémon Scarlet or Violet to discover the Hidden Treasure of Area Zero! With the help of this extra content, you'll be able to explore Pokémon Scarlet or Pokémon Violet's world for longer and learn more about it.
A New Uniform Set made up of brand-new clothing items that you can use simultaneously in your Pokémon Scarlet or Pokémon Violet game, as well as two Downloadable expansions, are included in The Hidden Treasure of Area Zero. These are Teal Mask Part 1 and Indigo Disk Part 2. Although this story is divided into two parts, they combine to tell a cohesive plot. ​