Aged for nine years. That's right, Grand Theft Auto 5's sequel has been delayed for nine years since 2022. Compared to the other primary entries in the Grand Theft Auto series, this is the longest time between releases. The delay in Grand Theft Auto 6's release, however, should be well worth it if we are to believe the leaks and clues.
This new Grand Theft Auto game will include an extensive but familiar landscape, a protagonist that is genuinely their person, and a nod to an earlier game in the series. So, without further ado, let's lay down all we know about Grand Theft Auto 6 (GTA 6).
What do we currently know about GTA6 (September 2022)?
We have covered everything to protect Grand Theft Auto 6 (GTA VI), including the release date, plot, characters, and more. Use the table below to jump to the parts of this article that most pique your curiosity.
Possible Delay in the Release of GTA VI
Rockstar Games, creator of the Grand Theft Auto series, said in February 2022 via a Newswire article that development on the "next installment in the Grand Theft Auto series is well underway." The primary purpose of this message was to inform the community of upcoming changes to GTA V, but it ended on a cryptic note concerning the series' potential future.
Later in June 2022, Rockstar Games issued a statement saying they were putting everything they had into creating Grand Theft Auto VI. It shows how seriously the developers take the GTA series. In light of this news, their other upcoming projects, including the Grand Theft Auto 4 and Red Dead Redemption remasters, have been put on hold. As one might anticipate, the revelation did not go down well with RDR supporters.
Une étape importante dans le développement de #GTA6 viendrait d'être atteinte. Les choses devraient s'accélérer (en interne chez Rockstar).
Je pense qu'une (vraie) annonce en fin d'année peut être envisageable. Dans tous les cas, je ne vois pas le jeu arriver avant fin 2024 ! 😊 pic.twitter.com/jDcrkxwjuo

— Chris' Klippel (@Chris_Klippel) March 11, 2022
Neither of these heartfelt announcements brings us any closer to the anticipated release date. However, we owe a debt of gratitude to Chris Klippel, a notorious GTA leaker, for providing us with new details concerning the release of GTA 6. When asked when GTA 6 would be released, Klippel said it wouldn't be until the final months of 2024. Though he has no official ties to Rockstar, his previous GTA 5 leaks have proven accurate.
According to journalist Matthew Keys, this 17-year-old was the one who hacked Rockstar Games and leaked Grand Theft Auto 6. The official statement indicates that the person was arrested "on suspicion of hacking, as part of an investigation assisted by the NCA UK's National Cyber Crime Unit" (and possibly hacked Uber as well).
Jason Schreier, a reporter for Bloomberg, tweeted his approval of this timing frame in a separate thread. Based on the rumors and the silence from Rockstar, we predict that Grand Theft Auto 6 will be released in late 2024 or early 2025.
On September 18th, 2022, Rockstar Games suffered a catastrophic data breach. As a result of this vulnerability, a leak of Grand Theft Auto 6 occurred, making available over 90 minutes of gameplay footage and bits of the game's source code. The game's release may be delayed for several months, if not years, for the same reason.
This is something that not only the company as a whole but the entire gaming community strongly condemns. If you want a more accurate estimate of when GTA 6 will be released, check our in-depth breakdown of the latest article on the subject.
GTA V Thank You Page Goes Live!
Rockstar has released a "thank you" page for GTA V and GTA Online to recognize the success of GTA V and the possible end of an era with the entry of the next title. As you can see, Rockstar acknowledges the contributions of everyone involved in creating their games and expresses gratitude to the gamers responsible for their massive success.
When such thank-you pages appear, the next title is typically announced. Within the next few months, we anticipate an announcement from Rockstar Games regarding the next Grand Theft Auto and the successor to GTA Online.
What's Causing The Delay in Grand Theft Auto 6?
The development and release of GTA 6 are subject to several factors, just like any other AAA video game title. The major event was the COVID-19 pandemic that halted the entire world, and the internal conflicts at Rockstar Games caused them to reevaluate their business practices and reorganize their staff. However, many gamers believe Rockstar Games is cashing in on Grand Theft Auto 5's (and its online counterpart's) popularity before releasing a sequel.
Given the massive success of GTA 5, it's not surprising that Rockstar isn't ready to put its flagship product on the shelf just yet. Whatever the case, ten years is twice as long as the five-year wait between Grand Theft Auto IV and V. If we're lucky, we'll have to wait no longer than the next two years. Hopefully! If the massive new leak doesn't hamper the developer's plans.
GTA 6 Might Be Called Just "Grand Theft Auto"
Due to the game's emphasis on downloadable content-based global expansion, some have speculated that Rockstar may utilize GTA 6 to reboot the series. So, the game may be called "Grand Theft Auto" rather than "GTA 6." Rockstar still refers to the next installment in the Grand Theft Auto series as the "next entry in the GTA franchise," rather than GTA 6.
More substantial evidence for this theory emerged in August 2022, when Rockstar and Take-Two Interactive deleted recordings featuring GTA 1 designer Mike Dailly. It's unlikely that Grand Theft Auto 6 will borrow any plot points from the original 2D game, but the game's name could still be helpful. However, we must await the official news to put our minds at ease.
Possibly a Sneak Peek at Grand Theft Auto 6 
One day after "Grand Theft Auto" was released as a standalone game. Rockstar Games tweeted an image advertising a new vehicle for GTA Online players. First impressions don't give much away about the picture. However, many followers have noted that the idea hinted at the number "6" next to the "GTA" title. A coincidence, maybe, but given Rockstar's history of pranks, we can't rule anything out.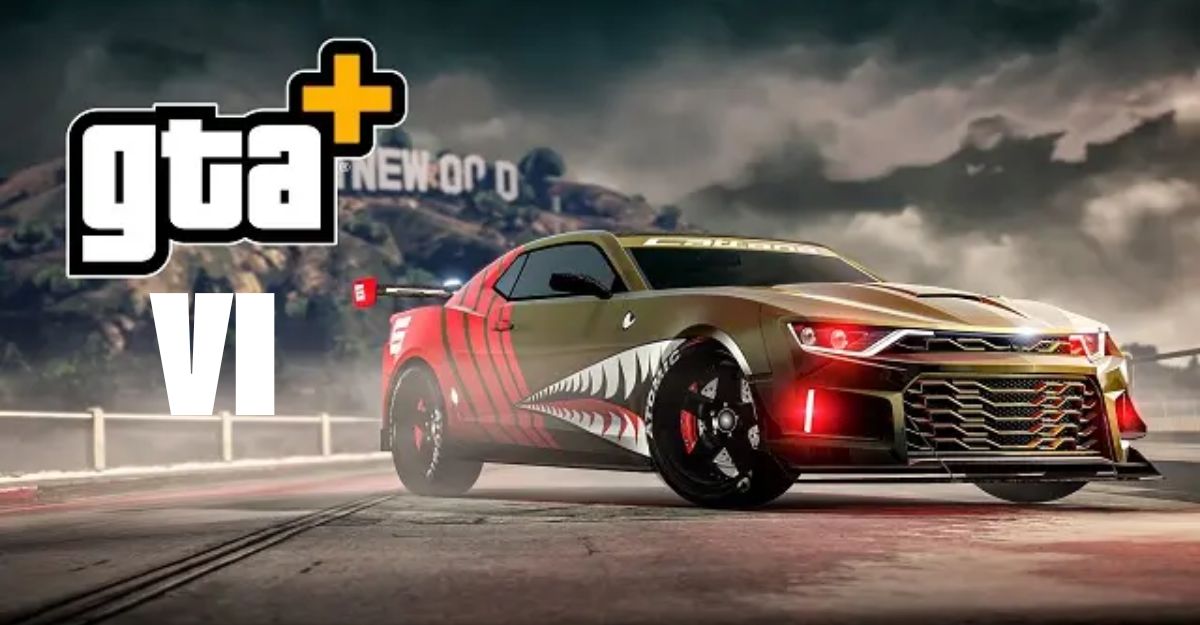 Characters You Can Play As In GTA 6 (Names Leaked) 
A Bloomberg article claims that Rockstar Games is actively working to improve its public image and that this campaign extends beyond the real world. Several former and present workers brought up the gender pay discrepancy at Rockstar Games. Even in the Grand Theft Auto series, things aren't great. There are sixteen Grand Theft Auto games available, not counting any add-ons. Only the first two Grand Theft Auto games included female protagonists.
Men have always played the game. Thankfully, the male and female leads of GTA6 will be romantically linked, making for a dynamic duo to carry the plot. According to Bloomberg, this playable female character is also Latina, which is a step in the right direction. After the massive breach in September of 2022, some Twitter users who had seen the stolen film claimed that the two main characters' names were Jason and Lucia. They will function separately, yet they may lend each other aid in the plot and share resources.
The Plot of GTA 6 
GTA 6's primary protagonists are expected to have a familial connection. According to the article, the plot of this partnership is based on the actual crime couple, Bonnie and Clyde, who operated in the early 1900s.
Tom Henderson, a reputable game leaker, has disclosed that the future game will be placed in present times, so fans need not fear. The scenario is consistent with what was described in a now-deleted 2020 Reddit post. The Redditor claims that GTA 6 was initially dubbed "Project Americas," implying that the game's setting could include both North and South America.
But as faith would have it, that was a rough draft that was eventually thrown out. The game's protagonists, who, like in GTA: Vice City Stories, are tasked with establishing a thriving drug trade, may yet make it into development.
GTA 6 Graphics and Gameplay (Rumored)
The potential of the game's engine has a significant effect on the game's narrative. A game engine is a framework upon which a video game's environment is loaded, runs, and interacts with the player. Chris Klippel, the source who revealed the release date for GTA 6, has stated that the new Rage engine is being used in development.
The engine that drives GTA 5 and RDR2 is outdated compared to this new one. If this is true, we can anticipate improved visuals and more involved missions. GTA 6's improved technology and the engine should allow for more than the "go and kill" tasks that have become the norm in the series.
Grand Theft Auto VI Gameplay Trailers
No official Grand Theft Auto 6 trailer or teaser has been released as of July 2022. However, there have been predictions that one could be on the horizon by the end of 2023 or the beginning of 2024. Bookmark our guide if you want to watch the Grand Theft Auto trailer or its leak first.
We get our first peek at what Vice City and the new parts of the GTA VI map could look like in a fan-made concept trailer for the game that has been making the rounds online. Unlike Rockstar Games, which will use its RAGE Engine, this concept trailer was created utilizing Unreal Engine 5. When the game finally comes out, I'm curious to see how accurate and lifelike the graphics are.
What Do You Expect From GTA 6?
Once you've read every reputable leak, news article, and detail about GTA 6 published online thus far, it's time to wait for further information and the gameplay trailer. The next Grand Theft Auto game's release date is still months, if not years, away.
But in the meanwhile, we thought it would be fun to talk about what we hope the series delivers. Perhaps the creators will even hear your suggestions. Is there anything specific you wish to see in Grand Theft Auto 6? Just drop a line in the comments and let us know!