When it finally arrives on the PS5 and Xbox Series X, Red Dead Redemption 2 (RDR2) will be one of the best western adventure games ever made. However, there have been a number of stories recently indicating that the Next Gen Red Dead Redemption 2 game update will not be made available any time soon.
Read this post if you, too, are interested in learning more about RDR2 PS5 Upgrade Release Date and Rumors.
While it's been over nine years since Rockstar Games released another hit action-adventure game, Grand Theft Auto V (also abbreviated as GTA V). The Grand Theft Auto series, including GTA 5 and its predecessors, dominated the video game industry for years.
Several reliable sources have confirmed that development on GTA 6—along with the impending upgrade of Red Dead Redemption 2 for the PlayStation 5 and Xbox Series X consoles—is well underway and scheduled for release this fall.
RDR2 deserves a PS5 upgrade pic.twitter.com/8kz0GT0RtC

— GrizzlyBeardHero (@MuradMGaming) August 22, 2021
RDR2 PS5 Upgrade: Release Date, Rumors, and Features
Several reports have surfaced suggesting that the next-gen upgrade for Red Dead Redemption 2 has been shelved or scrapped in light of the impending release of Grand Theft Auto 6. Yes! Fans of Red Dead Redemption 2 who have been holding out for the PS5 and Xbox Series X consoles may be disappointed to hear this.
Reportedly, Rockstar Games scrapped the current-gen release of Red Dead Redemption 2 for the PlayStation 5 and Xbox One X.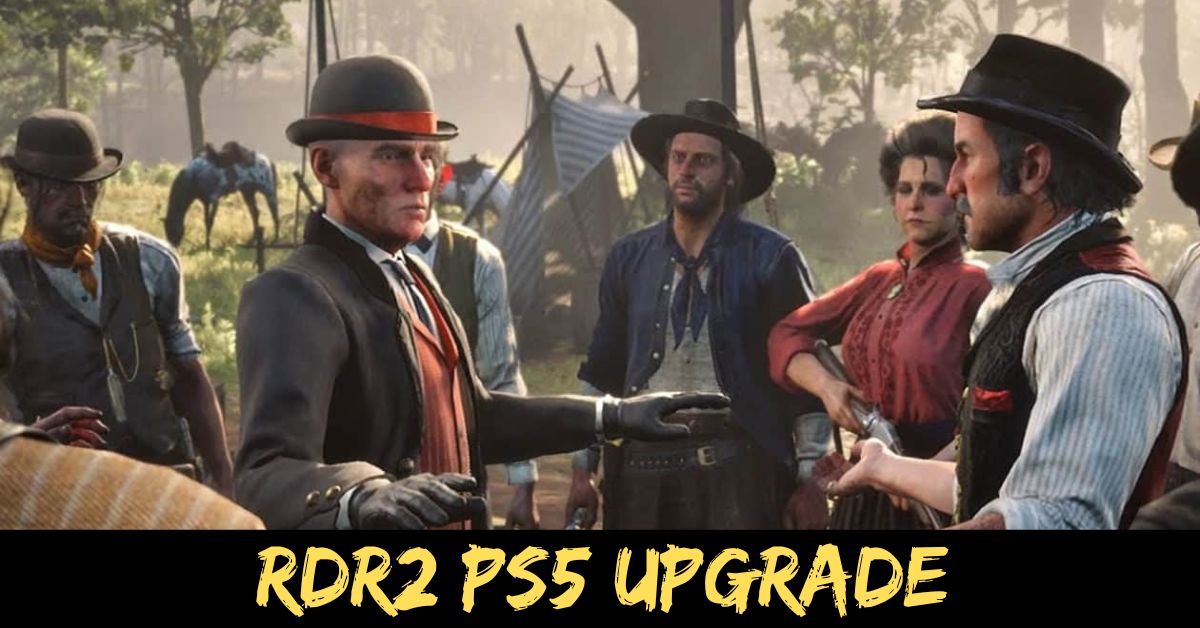 RDR2 Ps5 Upgrade: Anticipated Release Date for Next-Gen Red Dead Redemption 2 Upgrade
Considering Rockstar's recent comments, it seems likely that they will put more effort into developing GTA 6 than RDR2. In the past, the Grand Theft Auto Trilogy remasters haven't performed as well as hoped.
As a result, the Rockstar Games crew is holding back on releasing both games at once. This basically means Rockstar Games is waiting for the dust to settle before making the cancellation announcement.
A RDR2 update for PS5 & XSX is planned at some point down the road. No idea when tho.

— Tez2 (@TezFunz2) July 4, 2022
Regarding the leaks or reports, numerous notable Twitter accounts have also claimed that Rockstar's poorly managed crew is surprising. Where, with the exception of Grand Theft Auto V, the business has made no noteworthy advancements or new game releases in recent years.
However, Rockstar Games has yet to release the improved version on next-gen consoles, unlike most other big AAA title developers and publishers.
Once GTA 6 is out, we expect Rockstar Games to resume development on the games that were previously shelved or scrapped, such as the next-gen Red Dead Redemption 2 title for PS5 and Xbox Series X. However, we anticipate that the current-gen version of RDR2 will not be released this year.
Conclusion: We hope you have found all the information about the Release Date, Rumors, and Features. For more of the latest news and information stay tuned with us here at Techballad.com for more latest news and information.
Frequently asked questions
Will Red Dead Redemption 2 ever get a PS5 upgrade?
Unfortunately, it's quite doubtful that Rockstar Games will listen to the community and implement this request. The developer has previously stated that they will be focusing entirely on Grand Theft Auto 6, and as a result, they have no plans to make any significant changes to Red Dead Online or the single-player game in the foreseeable future.
Can you upgrade RDR2 from PS4 to PS5?
Search for your PS4 game in the PlayStation Store or in your game library under the "Your Collection" tab if you wish to upgrade a downloadable PS4 game to PS5. Select the game to access its hub, and then choose the upgrade offer, just as you would with a physical copy of the game. Follow this by clicking the "Download" button.