On the heels of a string of tweets the developer made in November, Kuba Wojciechowski has now provided details on the Snapdragon 8cx Gen 4. Remarking that Qualcomm is testing an SoC codenamed Hamoa with up to 8 performance cores and 4 efficiency cores, similar to Intel's Alder Lake and Raptor Lake platforms, Wojciechowski suggested that the chipset could be available in multiple variations.
We wouldn't rule out the possibility that Qualcomm is emulating Apple and testing out a few different architectures before settling on a core arrangement to market to laptop manufacturers.
Similar posts:-
Qualcomm Next-Gen Processor Snapdragon 8cx Gen 4
Wojciechowski also notes that 'Hamoa's' 8 P cores can surge to 3.4 GHz, 900 MHz more than its 4 E cores, which Qualcomm limits to 2.5 GHz. The SoC also features 8 MB of L3, 12 MB of system-level, and 4 MB of GPU caches, in addition to the 36 MB of L2 cache that is distributed across three clusters.
Qualcomm Snapdragon 8cx Gen 4 specs surface, could take on Apple M series chips https://t.co/06G1mnEzdj pic.twitter.com/H17KcLdk28

— FoneArena Mobile (@FoneArena) January 23, 2023
As an added bonus, according to Wojciechowski, the Snapdragon 8cx Gen 4 has the same Adreno 740 GPU found in the Snapdragon 8 Gen 2, meaning it is compatible with the latest versions of the DirectX, OpenCL/DirectML, and Vulkan 1.3 APIs. According to reports, the GPU will support running two 4K screens and one 5K display at the same time.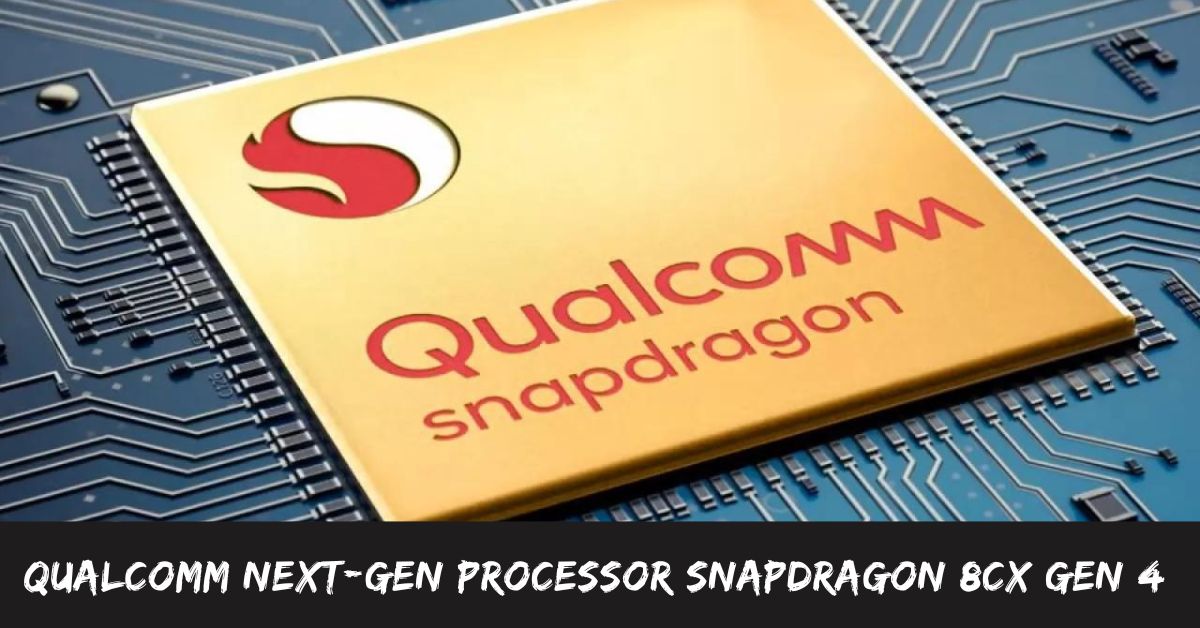 Similar to Apple's M2 platform, support for decoding and encoding at 4K/120 FPS and 4K/60 FPS, respectively, using the AV1 codec is planned. An improved Hexagon Tensor NPU, capable of up to 45 TOPS of theoretical AI performance, will also be included in the Snapdragon 8cx Gen 4.
Read more:-
More notably, the SoC will work with up to 64 GB of 4200 MHz LPDDR5X RAM and discrete GPUs connected through PCIe 4.0. Meanwhile, Qualcomm will provide support for NVMe and UFS 4.0 in addition to Thunderbolt 4 connection and DisplayPort 1.4a. With the Snapdragon 8cx Gen 4 set for release in 2024, Apple will have at least one more year of monopoly on ARM-based laptops.
Qualcomm Snapdragon 8cx Gen 4 pronto a competere con Apple M#Apple #AppleM1 #AppleM2 #Chip #Componenti #Hardware #Laptop #Notebook #Notizie #PC #Portatili #Processori #Qualcomm #Rumors #Snapdragon #Snapdragon8cx #Snapdragon8cxGen4 #TechNews #Tecnologiahttps://t.co/XS2NPuQpFv pic.twitter.com/4SQqZXo57I

— CEOTECH.IT (@CeotechI) January 22, 2023
Conclusion: We hope you have found all the relevant information about the Qualcomm Next-Gen Processor Snapdragon 8cx Gen 4 Leaks as Apple M Series Rival. Stay tuned with us for more latest news and information.
Frequently asked questions
Is Snapdragon 8cx good for gaming?
The Adreno GPU in the Snapdragon 8cx Gen 3 is, supposedly, 60% quicker than its predecessor. This should translate to improved performance in games and video editing. According to Qualcomm, the new technology would allow for 1080p gaming at a refresh rate of up to 120 frames per second.
What is the highest version of Snapdragon?
Mobile Platform, Qualcomm Snapdragon 8+ Gen 1
All of your in-app activities will benefit from the newfound power and performance benefits.
What is Qualcomm Snapdragon 8cx?
One such ARM-based SoC for Windows laptops is Qualcomm's Snapdragon 8cx Gen 3 Compute Platform. Incorporating both large (up to 3 GHz) ARM Cortex-X1 performance cores and lesser (up to 2.4 GHz) ARM Cortex-A78 cores, the chip boasts a total of eight processing threads.