In a refreshing turn of events for modern video games, Atlus has provided detailed information about the hardware required to run Persona 5 Royal.
If you aim for the bare minimum, you'll get a playable 60 frames per second at 720p, but you'll be limited to the lowest settings available. However, if you bump your system up to the recommended specs, you'll be able to achieve the same frame rate in full HD with the maximum settings.
The recommended and minimum requirements for Persona 5 Royal are very similar, calling for 41 GB of storage space, 8 GB of RAM, and the same gaming CPU.
Even if you want to play at maximum settings, you won't need a top-of-the-line graphics card because the game looks and runs great on entry-level GPUs from the last decade. Tokyo should run smoothly on any gaming PC upgraded in the last five years.
Persona 5 Royal PC Requirements (Minimum)
CPU: Intel Core i7-4790, 3.4 GHz | AMD Ryzen 5 1500X, 3.5 GHz
RAM: 8 GB
OS: Windows 10
VIDEO CARD: Nvidia GeForce GTX 650 Ti, 2 GB | AMD Radeon R7 360, 2 GB
PIXEL SHADER: 5.0
VERTEX SHADER: 5.0
FREE DISK SPACE: 41 GB
DEDICATED VIDEO RAM: 2 GB
Persona 5 Royal PC Requirements (Recommended)
CPU: Intel Core i7-4790, 3.4 GHz | AMD Ryzen 5 1500X 3.5 Ghz
RAM: 8 GB
OS: Windows 10
VIDEO CARD: Nvidia GeForce GTX 760, 2 GB | AMD Radeon HD 7870, 2 GB
PIXEL SHADER: 5.0
VERTEX SHADER: 5.0
FREE DISK SPACE: 41 GB
DEDICATED VIDEO RAM: 2 GB
On October 21, 2022, the base game of Persona 5 and more than 40 pieces of downloadable content (DLC) became available on Steam and Xbox Games Pass. It lacks PC-specific technology like Nvidia DLSS, AMD FSR, or Nvidia Reflex, but it can run just fine without them.
Additionally, Persona 5 Royal will be available on Game Pass. You can see the trailer below.
Let's finish this, Phantom Thieves!

Deal the final blow against corrupted hearts in Persona 5 Royal, now available on modern platforms! 💥 pic.twitter.com/Dw7bQMVTpe

— Official ATLUS West (@Atlus_West) October 21, 2022
Persona 5 Royal Steam Deck
The Steam Deck Verified version of Persona 5 fixes the problems that plagued the original release of Persona 4 Golden on Valve's mobile gaming PC. The portable format is well suited to turn-based gameplay and cell-shaded visuals, which will keep your frame rate looking as sleek as the Phantom Thieves of Hearts.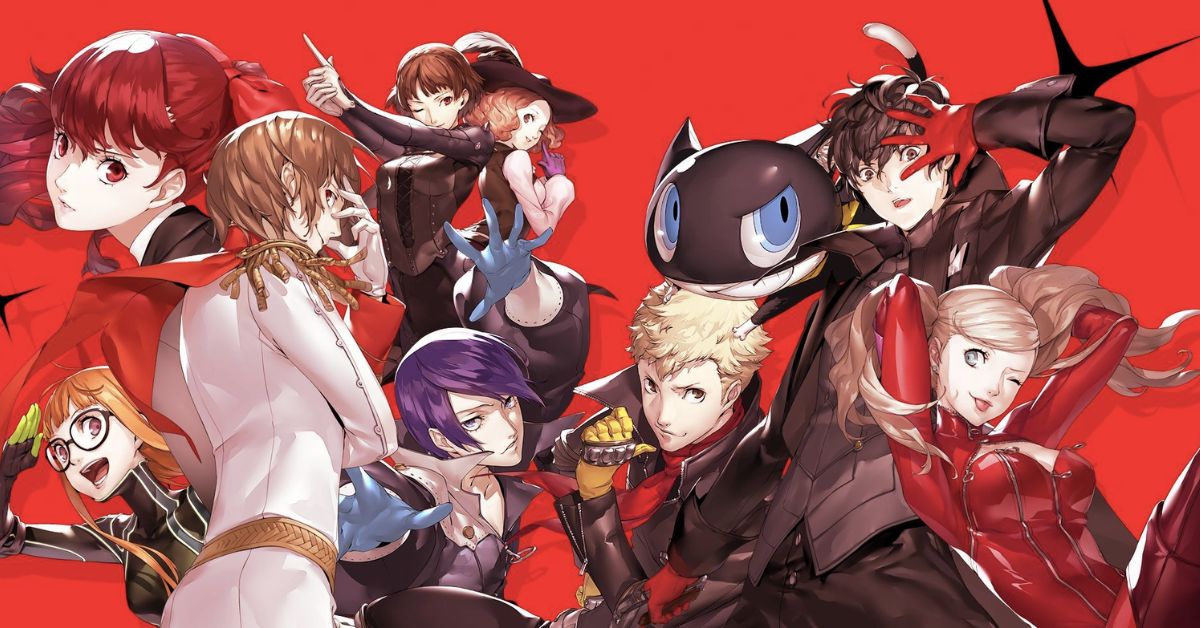 Persona 5 Royal (for PC) Review
For fans of Atlus's other excellent role-playing games, Persona 5 was a must-play. Persona 5 Royal is a significant expansion that fixes many of the game nitpicks and adds additional content (including characters, story aspects, and music) for a total playtime of 80 hours.
Atlus mixes all that with many more goodies, including a new challenge mode and more personas, for the PC release of Persona 5 Royal. Persona 5 Royal, available for $59.99, is a near-perfect PC game marred only by a few confusing moments in the English translation and some questionable visual choices.
Navigating Worlds
The Persona games strike a balance between normal Japanese high school life and the ancient monsters that lurk within each of us. You play as the leader of the Phantom Thieves, an elite group of high school students who go on a mission to restore hope to the people of a fictionalised Tokyo. The developer, Atlus, executes this wonderful notion with aplomb.
The visual and auditory aspects of Persona 5 Royal make it stand out as a great turn-based RPG overall. Rarely have I heard such a dynamic soundtrack in any medium; from the bouncing strings and soaring vocals of "Life Will Change" to the sombre respect of "Take Off Your Mask," the score is full of surprises.
More than a dozen beautifully portrayed Tokyo locales serve as the setting for school and social life in Persona 5 Royal. Just as fantastic are the fantastical reimaginings and twists on Isis, Gorgons, Tengu, and over a hundred other mythological beasts and figures who populate the dreamlike journeys into Tokyo's collective mind to confront monsters.
Tragedy Or Comedy
What's more, these components build upon one another to bolster the game's overarching themes. Your choices in the real world have consequences in the dream world, and vice versa, as your four-person party prepares to explore the bizarre, subconscious worlds.
The "palaces" stand in for the kingdoms, and each one is centred on a different figure who has become incredibly corrupt (or has a deeply distorted and internalised view of reality).
Final Words
Can Your PC Run Persona 5 Royal? You can experience the world of Persona 5 Royal without a powerful gaming computer. The minimum system requirements listed on the game's Steam page are as follows: a 3.5GHz AMD Ryzen 5 or 3.4GHz 4th-gen Intel Core i7 CPU; 8GB of RAM; an Nvidia GeForce GTX 650 Ti GPU; 41GB of free storage space; and the game itself.