Overwatch 2 Season 2 Trailer: Overwatch 2 is in a much better place two months after its rocky launch, and Blizzard is preparing for the game's second season. A new limited-time mode is teased in a trailer for season 2, which begins on December 6 and introduces another new tank character. Battle for Olympus will take place from January 5th through January 19th.
Only a quick glimpse of Battle for Olympus was provided in the clip, but we see that it is set on an updated version of the Ilios map, has Roadhog firing rocks (instead of his typical junk), and the Junker Queen showering lightning down on the battlefield. In this phase, heroes will supposedly be endowed with "amazing god-like powers," as described by Activision Blizzard.
Overwatch 2 Season 2 Goth Kiriko Skin 💜

Do you think the new Kiriko skin is pretty? #Overwatch2 pic.twitter.com/OGnzbQCepw

— Naeri X 나에리 (@OverwatchNaeri) December 1, 2022
The mythological skin for Junker Queen, a tank that was added to the roster with the release of Overwatch Season 2, has a Greek mythology theme. Updated weaponry, dialogue, and effects are just some of the new features of the Zeus aesthetic. If you make it to level 80 in the next battle pass, you'll unlock that sweet skin.
Also returning this season with new skins are the Winter Wonderland and Lunar New Year celebrations. Some players were unhappy that they couldn't find a way to get free Halloween event skins by completing tasks or completing challenges during the event last month.
However, Blizzard has promised that beginning with Season 2, players will be able to earn a skin for each event just by playing the game, similar to how it worked in Overwatch Season 1.
The new escort map for season 2 was shown off in the teaser as well. It is called Shambali Monastery, and it is located in the area where Zenyatta and the newest tank hero, Ramattra, once called home (a deeper dive into the map is coming later this week).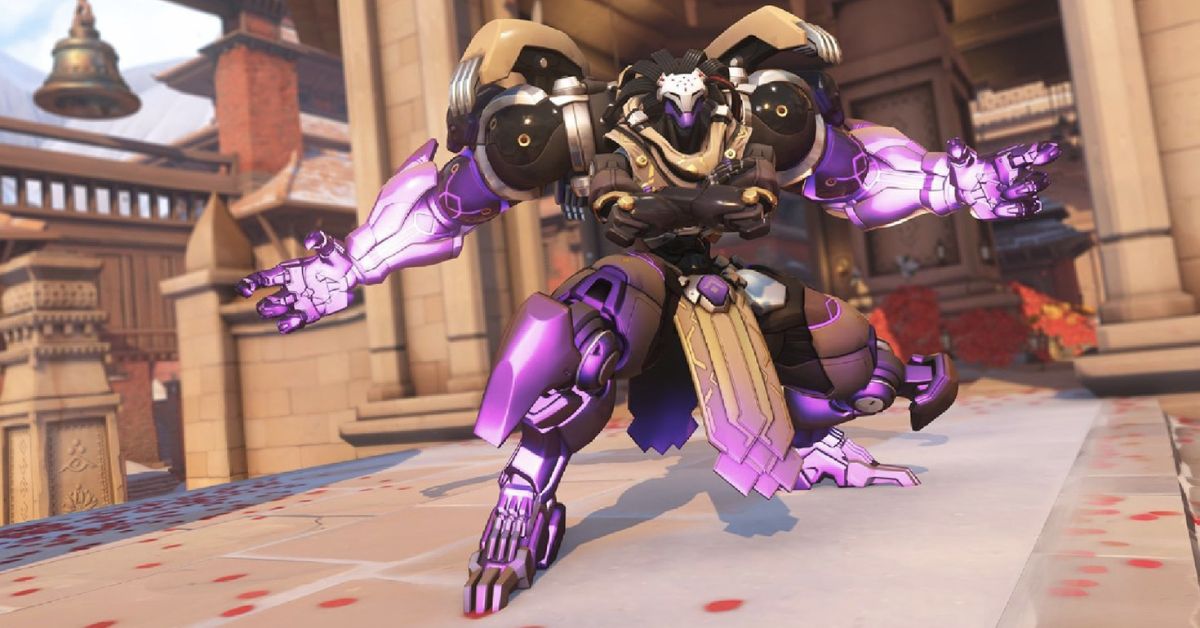 Ramattra is the first "tempo" tank in the game. With each transformation, he gains access to new talents and a new body type. He is very focused on reducing the distance between his group and the opposition. You'll need the Season 2 Battle Pass to gain access to Ramattra at first.
You may also like:
You can get him right away if you buy the premium battle pass, but you'll have to work your way up through the ranks to get him for free.
Blizzard will also switch up the default maps for the most popular game styles. At various times of the day, players can explore two maps—Oasis and Nepal. Some heroes are getting rebalanced, and those who didn't get Sojourn, Junker Queen, or Kiriko in season one will be able to add them to their rosters after a specific number of wins.
Overwatch 2 Season 2 Trailer Final Lines
We now know that several pre-launch problems still exist. Some fans of Overwatch 2 are both anxious and enthusiastic about the game's upcoming second season. In light of the numerous technical issues that plagued the first season, reasonable scepticism is to be expected.
However, we do wish for a successful launch with fewer issues than before. As with any game, the Battle Pass benefits could be removed at any point, so you'd better get to it if you haven't already. If you've already done everything, you can wait for the next season to start the following week. A beta version of Overwatch 2 is available for download on PC, PlayStation 4, PlayStation 5, Switch, Xbox One, and Xbox Series X/S.
Is Overwatch 2 Season 2 Trailer release a waste? Please comment and stay tuned to Techballad.com for more updates. Keep our site bookmarked so you can easily come back to check out new content like Overwatch 2, God of War Ragnarok, and GTA 6.