Overwatch 2 Reveals New Tank Hero Ramattra: Blizzard has announced that Omnic Ramattra will be the next tank hero in their hero shooter game, but did you know that he was first introduced more than 42 months ago?
Two of Overwatch's three new heroes stand out in the 2022 Overwatch League playoff statistics. Although we maintain that Junker Queen is worthy of a spot on our Overwatch 2 top list, we eagerly await the arrival of the Overwatch 2 Ramattra release date, which we hope will cause a significant shift in the tank meta. If you're wondering where you've seen this Omnic beefcake before, it might help to know that Blizzard first announced Ramattra as a playable character more than 42 months ago.
Overwatch 2 Season 2 will launch with a New Hero AND a New Map 🗺

Game Director Aaron Keller revealed that the hero and the map are closely interlinked. With Ramattra's reveal, this shambali-inspired map may be a front-runner to release in Season 2. pic.twitter.com/BxarZVb9yl

— Overwatch Cavalry 🇬🇧 (@OverwatchCaval) November 5, 2022
The correct answer is yes. Although Ramattra is a new addition to the Overwatch 2 cast of playable characters, he is not a new character in the Overwatch canon.
The Storm Rising seasonal Overwatch Archives event, announced and launched by Blizzard in April 2019, gave players a look behind the scenes at the formation of an Overwatch Strike Team for Talon council member Maximilien. However, Ramattra is not included in the Overwatch Storm Rising reveal trailer; to see him in action, you'll need to complete the seasonal PvE task.
If you and your friends completed the seasonal PvE mission Storm Rising in Overwatch as Winston, Tracer, Genji, or Mercy, you were rewarded with a cutscene depicting the Strike Team capturing Maximilien. Interestingly, this movie also served as a teaser for the story's upcoming events.
Below, due to Ariel West's release of the cinematic, you can watch a brief teaser of Doomfist discussing his intentions for the omnic people with an Omnic in Anubis, who we now know to be Ramattra.
We too are obsessed with Overwatch's latest Tank character: Ramattra!
Voiced by Ramon Tikaram – here in our Liquid Violet studios 😀 👾🎮 https://t.co/72BdI530I4 pic.twitter.com/gSWggjsYTv

— Liquid Violet (@LiquidVioletUK) November 10, 2022
According to Reddit user "Stanimator," this animated short was first made available to view on April 16, 2019—1,298 days before his official reveals on November 4, 2022. Approximately 42 months.
Ramattra's addition to Blizzard's hero shooter is slated to coincide with the launch of Overwatch 2 Season 2, putting his in-game debut at a whopping 1,330 days from now. Not interested in doing the math? That's three years, seven months, and twenty days.
That may seem like a long time, but it was rumoured that Overwatch's Magua was first brought to the game's universe approximately 1,240 days ago, and we haven't seen him since. As a result, this incredible record may be surpassed much sooner than we expect.
If you're curious about Ramattra's backstory in Overwatch 2, you can find it right here in a short animated film.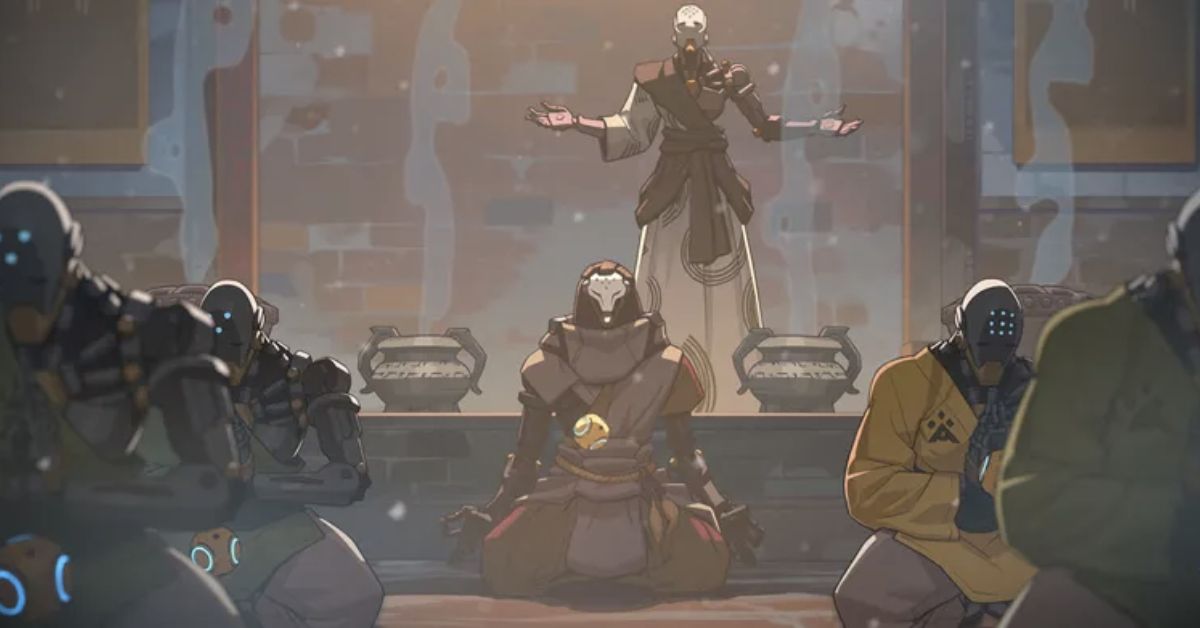 Is Ramattra going to be interesting enough to the fans after so long that they switch their mains?
That, of course, is something only time can reveal. His introduction may coincide with the temporary incapacitation of another tank hero. Mei mains, for instance, may find the following information regarding Mei's return in Overwatch 2 to be extremely helpful.
Final Words 
As the second season of Overwatch launches on December 6, Ramattra will also make his debut with the team. He'll be the eleventh tank in the game, and he'll bring something new to the table for the tank class: Ramattra may take on two distinct appearances: his regular Omnic form, and his massive Nemesis form.
Frequently Asked Questions
Who exactly is Ramattra?
He was the Null Sector's chosen leader, programmed to lead the Omnics into battle. Omniums built Ramattra, a robot. Ramattra, who was engineered to head the army, wanted nothing more than a better life for his people. They are at peace now, and they want to live among us. But so far, all they've heard back is a no.
Is Overwatch 2 Reveals New Tank Hero Ramattra? 
The Overwatch League Grand Finals were chock-full of exciting plays and hero moments, but fans were also treated to the reveal of a new hero.
When will Ramattra be available in Overwatch 2?
Overwatch 2's next hero will be available on December 6 alongside the release of Season 2. Keller mentioned during the conversation that the new map centred on the hero's roots might have further lore ramifications. Once the next Battle Pass is purchased or a certain level is reached, he will become playable.
Is There An Overwatch 2 Ramattra Trailer? 
The official Ramattra origin story trailer was unveiled by Blizzard on November 4.
Is Ramattra Null Hector's Real Name? 
Ramattra was first teased in April 2019 during the Storm Rising "Archive" event, but that's a deep dive into Overwatch lore and the goofy names that gamers make up for enigmatic characters. Once the timed PvE objective was finished, players were treated to a cutscene in which Doomfist, the playable character who heads the terrorist organisation Talon, meets with the then-unnamed Omnic leader of Null Sector. In-game community members quickly dubbed the new antagonist "Null Hector," and it took almost three years to uncover his true identity.