Overwatch 2 Patch Notes for December 15: There are several changes to the heroes in the upcoming Overwatch 2 update for PC, PlayStation 4, Xbox One, and Nintendo Switch. The latest patch was announced on Twitch in real-time by Lead Hero Designer Alec Dawson, along with Flats and Emongg.
While Roadhog is being left alone in this patch, several of Ana's most effective counters are getting buffs that may make it easier to deal with his domination. The damage, Healing, and Biotic grenade of the one-eyed support sniper are increasing substantially.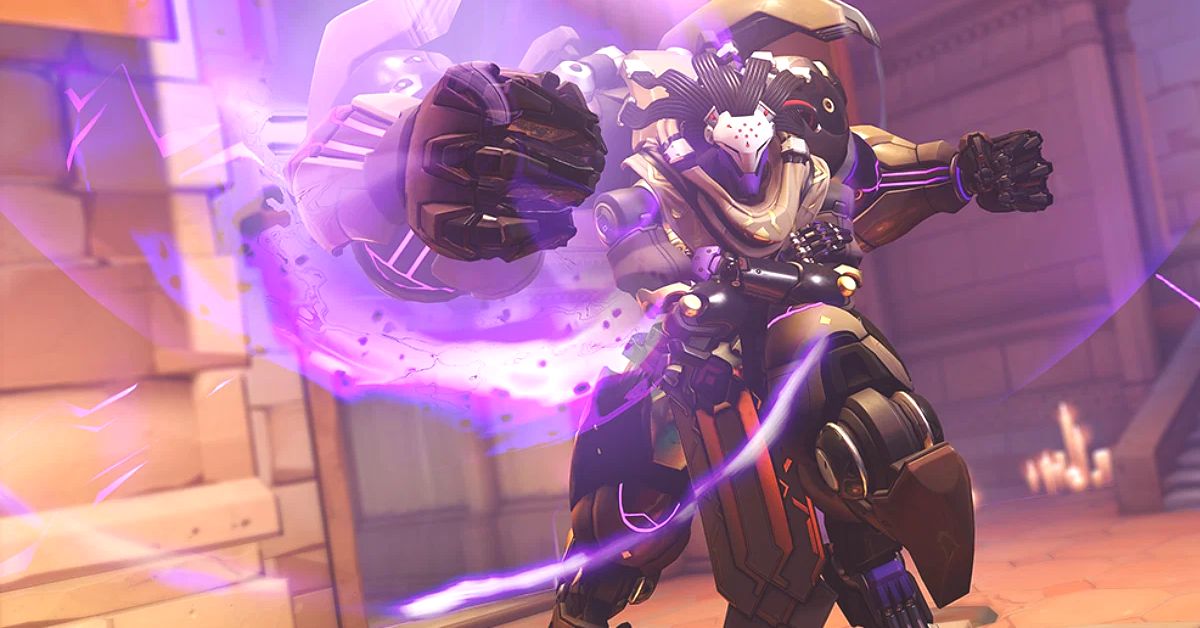 Because the grenade now lasts for an extra second, it will deal more damage and less Healing to opponents while benefiting allies. Sanctuary Under Kiriko's Wings The length of Suzu's invulnerability has been shortened as part of the balance changes.
It's unclear whether this will be sufficient to halt the Hog-Kiriko meta. After being "over buffed" at the start of Season 2, Doomfists also receive significant nerfs in this patch.
It has been decided to lengthen the recharge time between the uses of Rocket Punch, the Talon leader's special attack. In addition, players will need to absorb more damage to level up their ability.
Orisa and Ramattra, two tank heroes, are also receiving buffs. Increases have been made to the damage falloff range and barrier penetration of Terra Surge and Orisa's primary fire.
Queen of the Junkers → God of Thunder ⚡
Jump into Season 2 and join over 40 million other players in #Overwatch2! pic.twitter.com/ruQ7XsG7e1

— Overwatch (@OverwatchEU) December 14, 2022
An improvement in speed and protection for Ramattra's Nemesis form is also on the way. As a bonus, the cooldown on his Void Barrier has decreased from 15 seconds to 13 seconds.
The game's mascot, Tracer, is getting her damage decreased along with Sojourn. Sojourn has had the range of her Railgun raised, the slowing effect of her Disruptor Shot removed, and the cooldown on her Power Slide extended.
Getting absolutely gapped on Ramattra?

Let @JoystickOW, @AceOFSpadesOW, and @DramaKingMatt walk you through the best ways to get value out of Overwatch 2's newest omnic tank! pic.twitter.com/uMbQxB4lE3

— Houston Outlaws (@Outlaws) December 14, 2022
Heroes
Tank
Doomfist
Rocket Punch
The cooldown increased from 3 to 4 seconds
Power Block
The minimum damage mitigated required to empower Rocket Punch increased from 80 to 100 damage.
'The Best Defense…' passive
Temporary health gained per target hit with abilities decreased from 40 to 35.
Orisa
Terra Surge
Now pierces through barriers upon impact
Augmented Fusion Drive
Damage falloff range increased from 15 to 25 meters
Ramattra
Nemesis Form
Movement speed increased by 20%
Armor bonus increased from 150 to 225
Void Barrier
Cooldown reduced from 15 to 13 seconds
New #Overwatch2 menu screen is getting us in the holiday spirit! ☃️ pic.twitter.com/msUYwJxmmA

— Los Angeles Gladiators (@LAGladiators) December 13, 2022
Damage
Sojourn
Railgun
The primary fire spread increased by 28%
Disruptor Shot
No longer slows enemy movement
Power Slide
Cooldown increased from 6 to 7 seconds
Tracer
Pulse Pistol
Damage reduced from 6 to 5.5
We need an in game preview of Overwatch 2 skins

— mL7 (@mL7support) December 13, 2022
Read More:
Support
Ana
Biotic Rifle
Damage and Healing rose from 70 to 75
Biotic Grenade
Effect duration increased from 3 to 4 seconds
Kiriko
Protection Suzu
Invulnerability duration reduced from 1 to 0.85 seconds
Please keep visiting Techballad.com for updates. Keep our site bookmarked so you can quickly return to check for new content Like Amazon Games is Bringing Out Brand New Tomb Raider Game.