A new full-frame mirrorless camera, the Z8 (priced at £3,999 / €4,799), has been launched by Nikon as the replacement for the Nikon D850.
The Nikon Z8, like the Z9, is designed for professional-level video and photography. The Z9's 45.7-megapixel stacked CMOS sensor and EXPEED 7 CPU are also found within this camera. The Nikon Z8 can sh00t up to 8.3K at 60p or 4.1K at 120p in its native 12-bit raw footage.
Nikon's N-RAW file type stores 12-bit raw video and is half the size of a ProRes RAW HQ file; when sh00ting in 8.3K N-RAW or 4.1K ProRes RAW HQ, in-camera Full-HD proxy files are created.
With the electronic shutter, Nikon claims the Z8's sensor delivers the world's quickest scanning speed, nullifying the rolling shutter.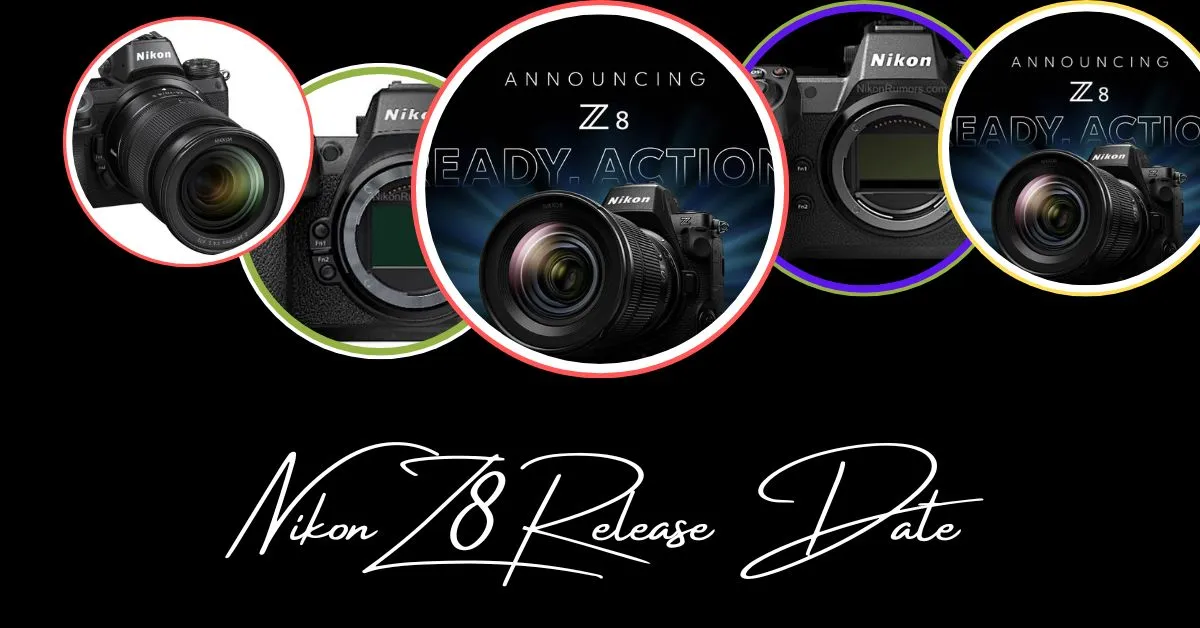 The Nikon Z8 can capture 10-bit HLG video and 10-bit HEIF stills, making it suitable for sh00ting HDR footage.
The Nikon Z8 has cutting-edge Deep-learning AF technology that can recognize and follow various subjects, including humans, animals, vehicles, aircraft, and transportation modes.
Nikon's Eye AF is also an option; the company claims it can follow a subject's gaze even if they're upside down or moving very quickly. The Z8's AF mechanism is impressive because it can focus on issues down to -9EV.
The Nikon Z8's body weighs only 910g, making it more compact and easier to manage for long periods when mounted on a gimbal or rig, 30% smaller than the Z9 and 15% smaller than the D850. The entire body has been protected from the elements.
You can also learn about the launch dates of other future technological devices.
In addition, there includes a blackout-free EVF and a touchscreen monitor that can tilt on four axes. For vertical sh00ting or while using heavy telephoto lenses, the Z8 can be paired with Nikon's new Power Battery Pack MB-N12.
When Will the Nikon Z8 Be Available for Purchase?
The Nikon Z8 will be available for purchase on May 25, 2023, with a price tag of either £3,999 or €4,799.
The following provides additional information on the Nikon Z8's specifications:
Nikon Z8 Specifications:
Sensor: 45.7MP (stacked)
ISO range: 64-25,600
20 fps (120fps in JPEG mode)
5-axis in-body stabilizations: 6 stops
Shutter speed: 1/32000 – 900s
Electronic shutter only
Autofocus: 493 AF points
HEIF 10-bit support
Video: 8.3k @60p
3.2″ tilting LCD screens
EVF: 3MP or 9MP – I am still getting conflicting information
Memory cards: CFExpress + SD
Dust/drip resistant: same as the Nikon D850
Dimensions: 144×118×83mm | 5.6×4.6×3.2in
Weight: under 1kg
Price: €4,599 (equivalent to around $5,000)
You can check out our website Tech Ballad if you're a techie interested in learning more.