What are some of the most talked-about video games that people were playing in 2018? There is no denying the awesomeness of video games nor the widespread appeal among people of all ages. As a result, for you to get in on the action, we have compiled a list of the 20 video games that are the most popular right now.
You shouldn't have any trouble finding a game that you enjoy because there are so many different types, from role-playing games to first-person shooters, multiplayer battle royales to fighting games. In any case, navigate through the list, select your preferred options, and get to playing!
There are affiliate links embedded in some of the links in this post. This means that if you click on the link and end up purchasing the item, we will receive a small commission on the sale at no additional cost to you. Thank you for your support! All of our opinions are entirely our own.
Here's a quick overview of the top games in the industry right now:
Call of Duty: Warzone (Modern Warfare)
Minecraft
Fortnite
Grand Theft Auto V
Tom Clancy's Rainbow Six Siege
Super Smash Bros: Ultimate
Red Dead Redemption II
Overwatch
Rocket League
Roblox
League of Legends
PlayerUnknown's Battlegrounds
Counter-Strike: Global Offensive
Call of Duty: Black Ops III
Super Mario Odyssey
The legend of Zelda: Breath Of The Wild
Spider-Man
Call of Duty: Black Ops II
The Elder Scrolls V: Skyrim
Super Smash Bros: For Wii U
The following list of well-known video games and personalities was compiled using data from a variety of sources located on the internet, including Ranker.
Super Smash Bros: For Wii U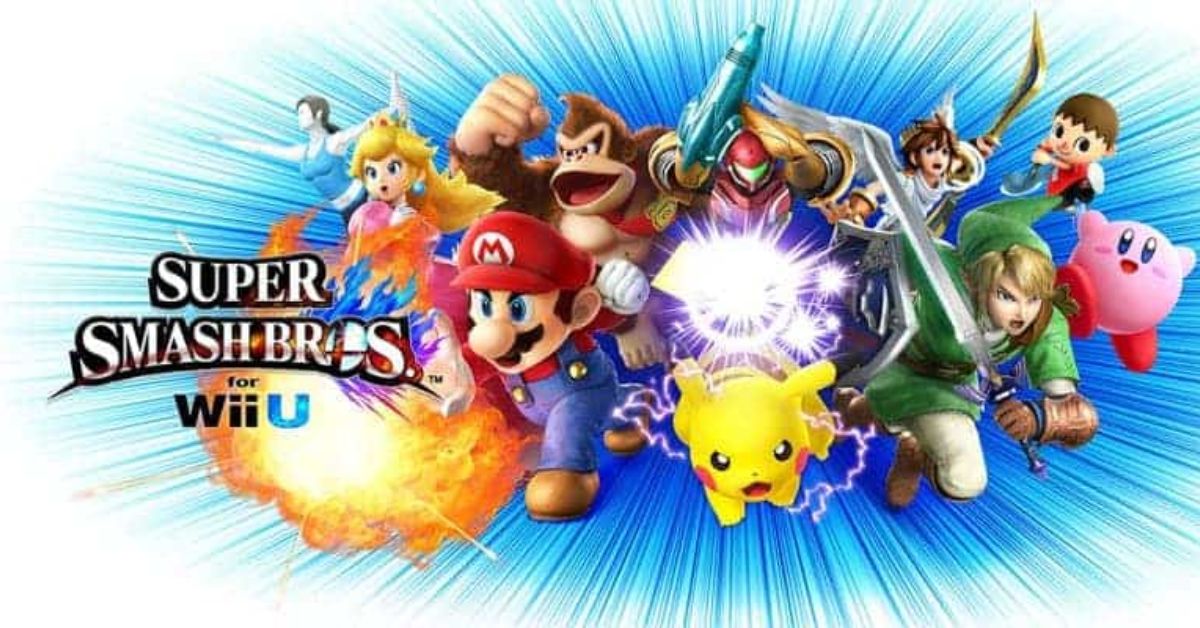 The first game on the list is a beat 'em up that is so much fun to play with a group of friends or family members that you can't stop playing it. Because it features characters, titles, music, and stages from many Nintendo and third-party brands, Super Smash Bros. is referred to as a cross-over fighting video game.
The goal of the game, as with every fighting game, is to eliminate your opponent from the arena by defeating them with a variety of attacks. Nintendo created Super Smash Bros. with the help of Bandai Namco Studios and Sora Ltd. If you have a Wii U and enjoy fighting games but haven't played SSB yet, you should.
The Elder Scrolls V: Skyrim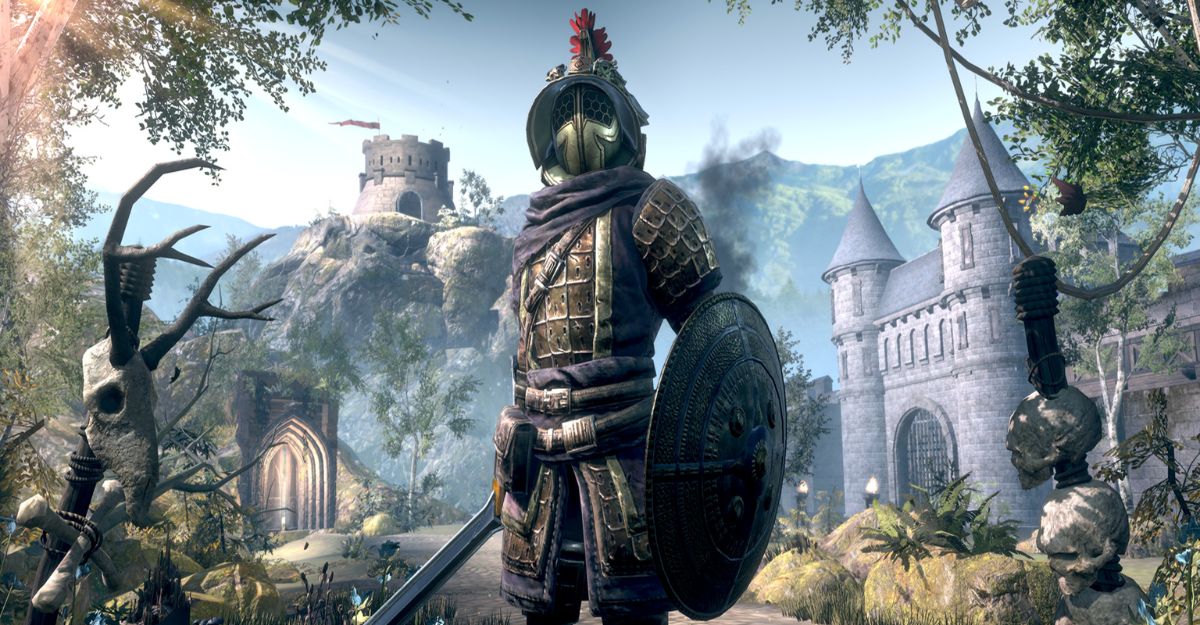 The Elder Scrolls V: Skyrim is the fifth installment in the critically acclaimed Elder Scrolls series of action role-playing video games. It was released on multiple platforms in 2011, including PC, PS4, PS3, Xbox One, and Xbox 360. The game takes place 200 years after the events of Oblivion, and the major plot involves your character's quest to track down and kill a particularly badass dragon named Alduin the World-Eater.
The dragon's name suggests he is doomed to bring about the end of the world; therefore, your character must do everything in his ability to thwart this fate. Bethesda Game Studios was created, and Bethesda Softworks released this action RPG. It has sold over 30 million copies around the world.
Call of Duty: Black Ops II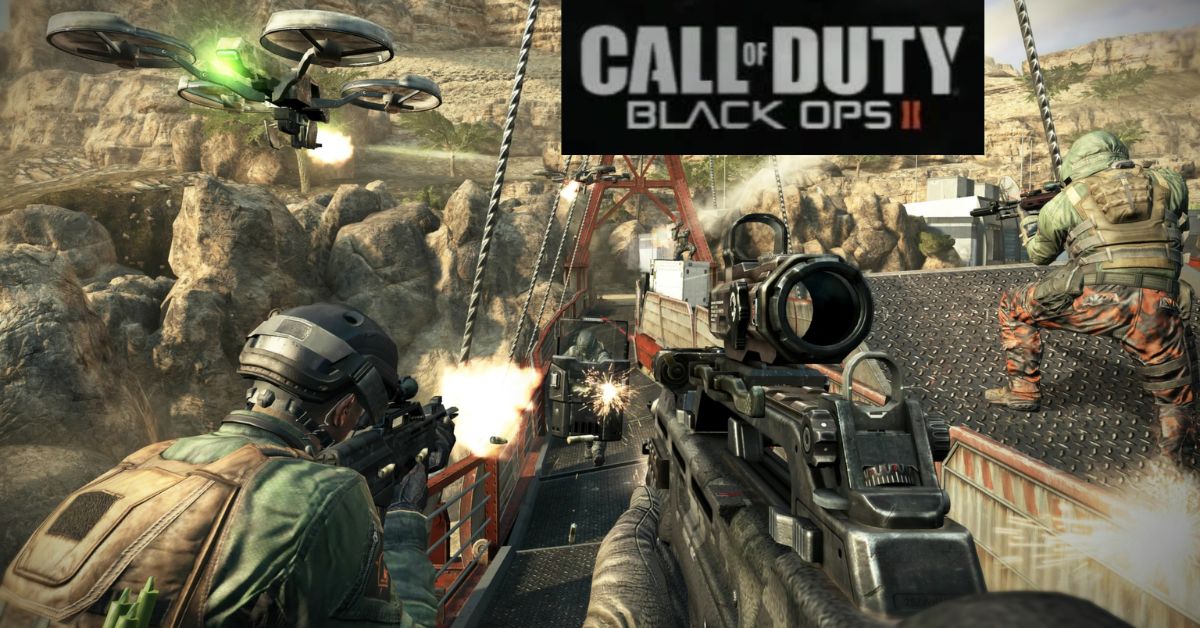 Call of Duty: Black Ops II is the sequel to the popular first-person shooter game. Since its 2012 release, Call of Duty: Black Ops II, created by Treyarch and marketed by Activision, has sold over 24 million copies. The 1980s and the year 2025 serve as the game's dual settings, with the game jumping back and forth between the two eras at certain points.
It's up to you to track down and kill Raul Menendez, the boss of the Nicaraguan cartel, at whatever cost and in any era. The game features the usual array of gunplay, explosions, and gore found in first-person shooters, which I find very enjoyable.
Spider-Man (2018) 
The 2018 Spider-Man is quite similar to previous Spider-Man games, although it features a new story and is played from a third-person perspective. Mr. Negative, a powerful crime boss, plots to take over the criminal underground of New York City by releasing a possibly catastrophic virus, and this plot serves as the central driving force of the story.
Because you're playing as Spider-Man, you get to stop Mr.Negative and put a stop to his illegal schemes. If you enjoy action-adventure games, you should give them a shot.
The Legend of Zelda: Breath Of The Wild 
The Legend of Zelda: Breath of the Wild is now the 16th most-played video game. This action-adventure game, which was released in 2017, was created and published by Nintendo, keeping with the Zelda series.
Following a century-long slumber, you, as Link, must stop the Calamity Gagnon from destroying Hyrule's kingdom. You're free to go wherever you like in the game's open universe, and there are plenty of fun puzzles and side tasks to discover along the way. In other words, we think you should check this out. Go ahead and test it out.
Super Mario Odyssey 
Our next selection is a fantastic Nintendo Switch title. Although it's part of the long-running Super Mario series, Super Mario Odyssey for the Switch plays like an entirely different experience. Throughout the game, Mario and Cappy travel to many other planets in an effort to save Princess Peach from Bowser.
Developed and released by Nintendo in 2017, this game is a platformer. This is a fantastic game to play on the Switch, and even if you don't hook up the dock to your TV, you'll get a great sense of immersion just playing it on the handheld system. We encourage you to play this game and share your thoughts with us.
Call of Duty: Black Ops IIII 
Black Ops IIII is the fifth edition in the Black Ops series and is just as much fun to play as the first two Call of Duty games on our list. This 2018 release marks the first time the game has offered only a solo missions option rather than a single-player campaign. Finally, for the first time in the series, the multiplayer mode does not have auto-regenerating health. Black Ops III continues the COD series' tradition of being one of the best multiplayer games available by being as much fun to play as its predecessors.
Counter-Strike: Global Offensive 
This 2012 multiplayer first-person shooter comes in at number thirteen. Counter-Strike: Global Offensive was published for multiple platforms and consoles, including Microsoft Windows, OS X, Playstation 3, and Xbox 360, after the popularity of the previous three games in the series. The Linux version didn't come out until 2014, so it wasn't long after.
In this game, you play as either a Terrorist or a Counter-Terrorist, both with their own objectives and challenges as they try to stay alive while fighting off the opposing side. In the months following its release, it attracted an average of 11 million monthly players thanks to the high quality of its gameplay, which was praised by critics.
PlayerUnknown's Battlegrounds (PUBG) 
Epic in scale, PlayerUnknown's Battlegrounds (or "PUBG") is a multiplayer online battle royale game. The rules of the game can be grasped quickly and easily. Each game features a parachute drop of up to 100 participants who fight to the death. You, the player, can improve your chances of survival by scavenging for weapons and supplies.
The "safe area" in the game is intentionally made smaller and smaller, leaving no choice but to fight to the death. I think it's fantastic that you're considering playing this game. There's a good reason why it's one of the most played video games recently.
League of Legends 
It's possible that you've heard the abbreviation "LOL" and wondered, "What the heck is that?! League of Legends, or LOL for short, is truly one of the greatest games ever created. The video game World of Warcraft III: The Frozen Throne served as a major influence on the development of LOL, a multiplayer online battle arena game.
A player takes on the role of a "summoner," who is in charge of a "champion" with special abilities. The next step is to go into battle with other players or teams in an effort to destroy their "Nexus," or central structure, within their own base. Now is as good a time as any to give League of Legends a try as anyone who has never heard of it. I can assure you that you won't be able to get enough of playing it.
Roblox 
Unlike the other types of games featured thus far, the ninth entry on the list is a little bit unique. To elaborate…
Roblox is a platform for making and playing multiplayer online games that anyone can access from anywhere. After logging in, you'll have access to a vast library of user-created games and virtual worlds covering a wide range of topics. Roblox has games for every type of player, whether they prefer racing, role-playing, simulation, or challenge games like obstacle courses. Currently, as of May 2020, Roblox has over 100 million active monthly users, making it one of the most popular video games available.
Rocket League
Rocket League, created by Psyonix and released for the first time in 2015, is a video game adaptation of the sport of soccer that utilizes vehicles. Launching on Windows and PS4, subsequent ports were made available for Xbox One, macOS, Linux, and Nintendo Switch. The object of the game is straightforward: score points by driving your rocket-powered car into the net of your opponent.
The video game can be played both online and offline, and each team has four people. Supersonic Acrobatic Rocket-Powered Battle-Cars was released for the Playstation 3 in 2008, and Rocket League is the sequel to that game. I haven't tried it out yet, but it sounds like a blast.
Overwatch
Overwatch, a cooperative multiplayer first-person shooter, is currently ranked seventh in terms of player engagement. Overwatch, created by one of the best video game developers and publishers of all time, Blizzard Entertainment, has attracted over 40 million players in just its first two years. There are over 30 playable characters to choose from, and players are organized into teams of six.
Your team's objective is to protect a series of control points and to transport a payload across the map within a specified time limit. Collectible "Cosmic rewards" like new skins for your characters and triumphant poses are also available to players. Overwatch is a video game that can be played on PCs, Xbox Ones, and PS4s.
Red Dead Redemption II 
Rockstar Games developed and published Red Dead Redemption II, which was released in October 2018. It's a PlayStation 4 and Xbox One action-adventure game with a western theme. Following the success of Red Dead Redemption in 2010, this is the third game in the Red Dead series. To progress through the game, you'll take on the role of Arthur Morgan, a thug in the employ of the Van der Linde organization.
You'll have to deal with the Wild West dying around you as you avoid being killed by rival gang members and government officials. Honestly, I think it's a pretty sick video game, and I can see why it's one of the most popular games out there right now.
Super Smash Bros: Ultimate 
Super Smash Bros. Ultimate is up next. Super Smash Bros., like the previous entry on our list, is a fighting game that combines elements from various Nintendo games, such as characters, stages, music, and even game titles. When compared to the 3DS and Wii U versions, however, the 2018 Nintendo Switch version is clearly the winner.
In a recent earnings report, Nintendo revealed that Super Smash Bros. Ultimate had sold more than any other SSB game or Nintendo Switch title in history. Ultimate has sold over 13.1 million copies worldwide in just four months, making it the fastest-selling Nintendo game of all time.
Tom Clancy's Rainbow Six Siege 
The fourth most played video game right now is Tom Clancy's Rainbow Six Siege. You can see why: it's one of those games that's damn near impossible to put down. Ubisoft Montreal created and published the tactical shooter game for online play. It came out in 2015, and you can play it on PC, PS4, and Xbox One.
In various game modes, like bomb defusing and hostage rescue, players assume the role of either an attacker or defender. There aren't any extensive story missions to complete, but there are a few shorter ones you can play on your own. Rainbow Six Siege was named "Esports Title of the Year" at the 2018 Australian Games Awards.
Grand Theft Auto V 
Grand Theft Auto V, an action-adventure video game developed and published by Rockstar Games in 2013, comes in at number three. Not many people are likely to need an explanation of what Grand Theft Auto is, so I won't bother. For those who aren't familiar, Grand Theft Auto (GTA) is an action-adventure game in which the player assumes the role of a criminal engaged in robberies and other criminal activities while attempting to evade capture by law enforcement.
You can choose to play it from a first-person or third-person perspective, and you're free to explore the world in any way you like, be it on foot or in a vehicle. The fact that it is the quickest-selling entertainment product in history likely explains why it is currently one of the three most popular video games of all time. The product made around $800 million on its first day and $1 billion in its first three days of sale. In other words, once you start playing, you won't be able to stop! The addiction factor is through the roof.
Fortnite 
Epic Games' 2017 release, Fortnite, is a battle royale shooter survival game. You can choose from three different game modes: Save the World, Battle Royale, or Creative. The vast majority of Fortnite players now opt to play one of the first two game modes. A staggering 125 million players have joined Battle Royale in under a year. At the most recent 2019 Webby Awards, Fornite won the award for Best Multiplayer/Competitive Game.
Minecraft 
To be more specific, Minecraft comes in at number two. Developed by Markus Persson and published by Mojang in 2011, Minecraft is a sandbox video game. A wide variety of 3D building blocks are at your disposal in the game, allowing you to create anything from furniture to entire cities while also providing the means to travel, gather resources, and engage in battle. More than 176 million copies of Minecraft have been sold across all platforms. It has sold more copies than any other video game ever and is loved by more people than any other.
Call of Duty: Warzone (Modern Warfare) 
Warzone has exploded in popularity over the past few months. Warzone is an extremely addicting battle royale mode for the base game Call of Duty: Modern Warfare. Warzone isn't the first battle royale game, but it has an edge over competitors like Fortnite and PUBG for Call of Duty thanks to its status as an industry veteran, massive player base, and mature tone. In 2020, Warzone is the most popular video game. You can always exit Warzone and return to Modern Warfare's online multiplayer if boredom sets in. To be alive at this time is a blessing.
Final Lines
We compiled a list of the top 20 games in the industry right now and we think you'll like it. Whenever times get rough, you can always turn to video games for solace. They're a great way to unwind and hang out with friends even when physical distance prevents you from doing so.  The GG games at 5 and 10 are next up for play. This is why there may be a delay in future correspondence with you. And we also have a list of the top-selling video games of all time, ranked by downloads/sales.