The top-down action shooter for mobile devices, Mighty Doom, now has a release date from Bethesda. The game will debut next month after a soft launch a few years ago and will urge players to guide the Little Slayer as he rips and destroys through armies of "lovably brutal" demons.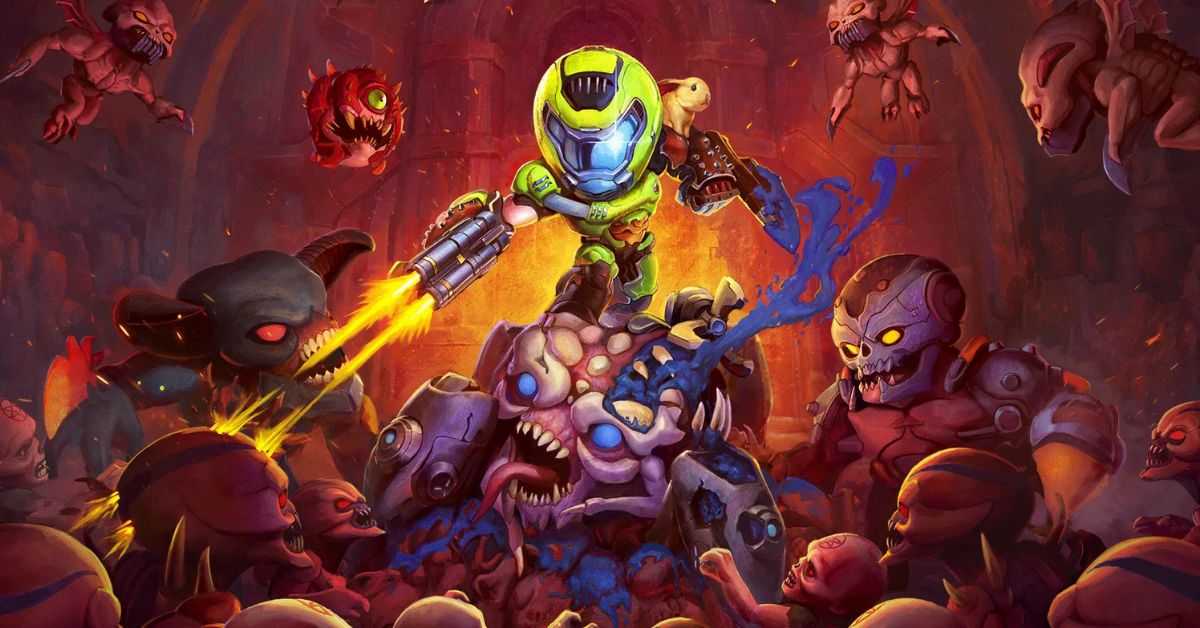 The free-to-play game will be available on iOS and Android devices. It will include difficult boss encounters, memorable stages, and more, all set in an "animated Doom universe" inspired by the collectible toys from Doom Eternal.
A pre-registration period for Mighty Doom is currently accessible for anyone interested in playing the game before its official release date of March 21, 2023.
If you're interested in when other games will be available, you can learn more about their release dates by clicking on the following links:
Additionally, it should be mentioned that if you download and play the game between April 20 and the launch, you will receive the Mini Slayer's Pack, which comes with the Baron of Hell Cannon skin, the Cacodemon Rocket Launcher skin, three Equipment Keys, one Weapon Key, and 80 Crystals, the premium currency.
Here is the game's most recent trailer.
You can access any article of gaming news we've covered recently by going to our gaming section, which will keep you updated on all the most recent events.
( Source Link )