Is Sims 4 Available on Mac: The Sims is a hugely popular video game series, even though it isn't for everyone. Let me be honest: There was a time when The Sims was the only video game I cared about.
You can do everything from the convenience of your computer, including creating a Sim, giving them a home, a career, friends, and even a romantic partner.
The halcyon days of the 2000s are long gone. Still, after three main installments and countless expansions, developer Maxis has delivered The Sims 4, one of the most addictive simulation games for Mac. However, things will improve later on. The Sims 4 will be made freely available on October 18, 2022.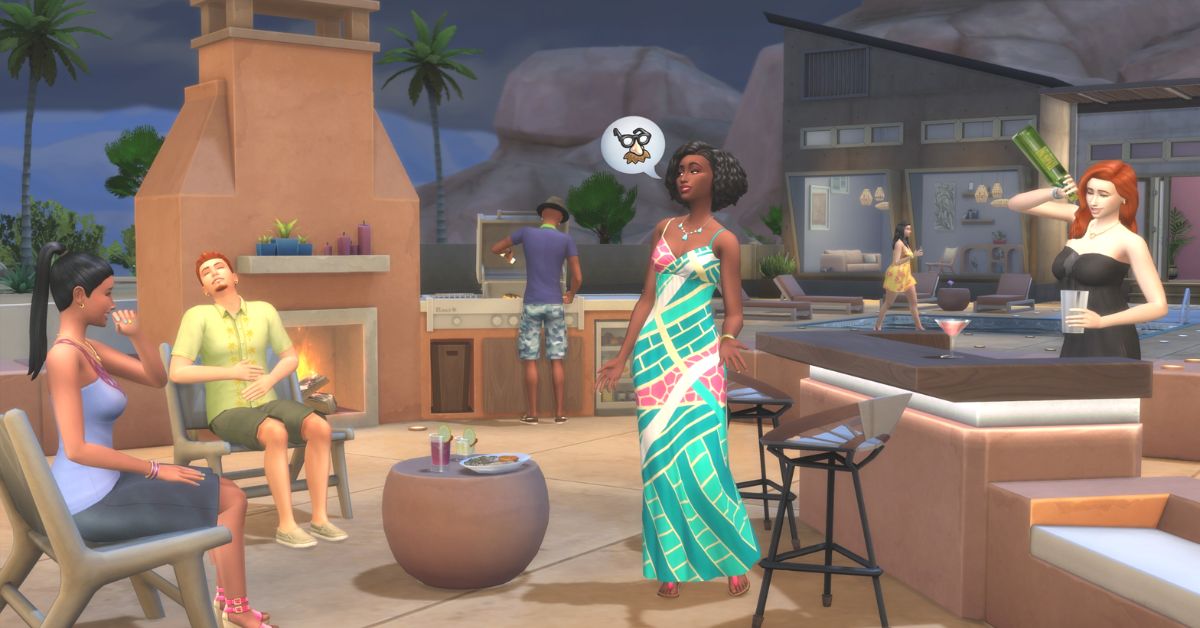 Is Sims 4 Available on Mac?
The Sims 4 is fully compatible with Macs, both Intel and Apple Silicon Models supported. Our benchmarks show the game performs exceptionally well on Apple Silicon Macs, even though M1 and M2 Macs aren't explicitly mentioned in the official system requirements.
The Sims 4 isn't a particularly demanding game, but that shouldn't take anything away from Maxis, a studio that, despite taking a lot of heat, has always made sure that The Sims 4 is fully supported on macOS, even through the disaster that was the transition from 32-bit to 64-bit with macOS Catalina.
The Sims 4 on Mac: Everything you need to know
Pre-orders for The Sims 4 should have been through the roof, given the series' track record of massive success. In light of SimCity's disastrous introduction, however, players were wary.
So, how successful was The Sims 4? Is it just as good as the ones before it? Critics seem divided. The game received a Metascore of 70 out of 100, which is good but not outstanding.
Looking at the Metacritic scores, The Sims 4 doesn't fare well. Over 2500 users have given the game an average score of 4.1 out of 10. The common complaints are that there isn't enough to do and the world is too small.
Time to renovate, redecorate & remodel 🏘️✨ It's the big reveal 🤩 The Sims 4 #DreamHomeDecorator is available now on PC/Mac & Console! 🖥️🎮 pic.twitter.com/qgcOzrBxo0

— The Sims (@TheSims) June 1, 2021
The Sims 4 is now free
Yet, that was a very long time ago (2014). The game's content and features have been greatly expanded upon. And since it's free on Origin, there's no excuse not to give it a shot.
Since enough Expansion Packs have been released to increase the game's content significantly, The Sims 4 should be worth a try if you have. However, The Sims 4 can get quite pricey if you want to buy it with all the downloadable content.
Gather around Simmers ⛲🍃 Inspired by the riads of Morocco 🇲🇦, The Sims 4 #CourtyardOasisKit is now available on PC/Mac & Console 💚👉https://t.co/78k9VXrFQk pic.twitter.com/BhyBPk3Lps

— The Sims (@TheSims) May 18, 2021
The Sims 4 Mac requirements
minimum Requirements
OS:
10.11
Processor:
2.4Ghz Intel Core 2 Duo
Memory:
4 GB RAM
Graphics:
NVIDIA GeForce GTX 680, AMD Radeon RX 560 or better
Hard Drive:
15 GB
A Metal capable GPU
How to play The Sims 4 on Mac
As was previously mentioned, both Intel- and M1-based Macs are fully compatible with The Sims 4. Playing on a Silicon Mac will necessitate Rosetta 2.
It's almost as if you're using a native Apple Silicon Mac because of how well Rosetta 2 works (it installs automatically the first time it detects an Intel-based app) and how well it integrates with macOS.
The Sims 4 can now be played on a Mac without additional software. As a result, we won't waste your time discussing streaming services or tools like Parallels or Crossover (both of which are excellent but only work for Windows-only games…).
Please keep visiting Techballad.com for updates. Keep our site bookmarked so you can quickly return to check for new content. Like Navigate the Streets of Tarkov Map to Find the Best Extracts