iPad Pro 2022 Latest Rumors
The iPad Pro's release date has been pushed back a little bit due to some production issues.
It's possible that the iPad Pro, along with the upgraded M2 chip it's believed to have, may be unveiled at an event in October.
According to the rumor, Apple will improve the Smart Connector of the iPad Pro 2022, allowing for faster accessory pairing and even wireless charging.
Disappointment if you were anticipating OLED screens on the iPad Pro 2022.
It's possible that the first iPad Pros with an OLED display won't be released until 2024. But should you hold out for it rather than get a new iPad right now or in the near future?
All-wireless charging, an improved camera, and a new M2 chip are just some of the rumored enhancements to the iPad Pro 2022.
The rumored M2 chip inside may be joined by a new 14-inch iPad Pro size and more standard storage and RAM.
iPad Pro 2022 Design
Again, the iPad Pro lineup of 2022 is anticipated to be available in 11-inch and 12.9-inch screen sizes. We have heard rumors about a couple of different redesigns for the iPad Pro in 2022.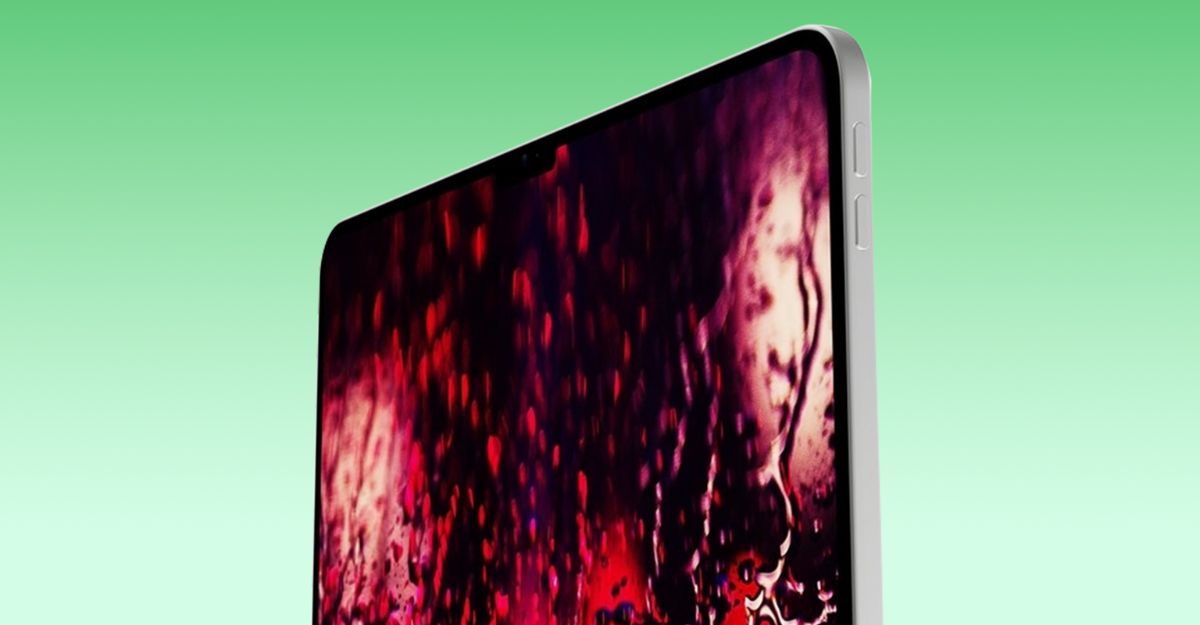 According to the latest rumors, the new iPad Pro 2022 will look very similar to the current model, with the exception of the Smart Connector, which is expected to have four pins instead of three and be located on both the top and bottom borders. This could simplify the process of charging accessories and hint at the future possibility of wireless charging.
Apple may be planning to implement a notch in the iPad Pro's design in the future, much like the predicted Samsung Galaxy Tab S8 Ultra and, possibly, the 2021 MacBook Pro.
Newer information from 9to5Mac(opens in new tab) suggests, however, that while Apple is thinking about making this change, it is not yet finalized.
When considering the iPad Pro's FaceID authentication system, which requires a large camera footprint, one could argue that a notch makes a little more sense here than on the company's high-end laptops. The addition of a notch may lead to further narrower bezels, but it is still a risky design choice that may not find widespread adoption.
Bloomberg's Mark Gurman has also suggested a redesign to accommodate wireless charging, and this time it's a glass back. While this has always been a part of non-SE iPhones, rumors have circulated that it may soon be able to charge other devices wirelessly as well, including your iPhone, Apple Watch, and AirPods.
This could be a step toward the long-term objective (though still years away) of having gadgets wirelessly charge each other.
Even though Apple's display components partner BOE has converted its plant to create 15-inch OLED panels, a larger panel of this size is reported to be at least two years away. Apple is rumored to be working on a massive 15-inch iPad to compete with larger smart screens.
However, one leaker claims that a 14-inch iPad will be available for the iPad 2022 model year. Additional storage and RAM could already be standard on this model, further enhancing its already impressive performance.
OLED panels on the iPad Pro, so the theory goes, won't be available until 2024. It appears that the LCD 11-inch and tiny LED 12.9-inch models from the 2021 edition will remain the only options.
iPad Pro 2022 Specs 
Mini-LED screen technology was predicted to be implemented in the 11-inch iPad Pro by analyst Ming-Chi Kuo and a reliable leaker. The feature has been around since 2021, but it has only been available on the most expensive 12.9-inch devices. More customers will be able to take advantage of the improved contrast and heightened brightness that come from individually lit pixels.
Kuo, however, has recently backtracked on that claim, and display researcher Ross Young now argues that an 11-inch iPad Pro with mini-LED is doubtful. There's been enough success with the 12.9-inch model that Apple may decide to limit access to that feature to its priciest tablet.
Separately, 9to5Mac(opens in a new tab) suggests that Apple's rumored M2 processor could be used to power the iPad Pro. Both the MacBook Air 2022 and MacBook Pro 2022's base models have Apple's M2 processor, which was introduced at WWDC 2022. However, expert Jeff Pu thinks that Apple's new 3-nanometer chip will be used in an iPad later this year, suggesting that we may even see an M2 Pro version of the iPad Pro.
The iPad Pro 2022 may include a camera configuration like the iPhone 13, which would give it high-quality images and advanced video features like Cinematic mode, according to a rumor from 9to5Mac. Additionally, there are rumors that the upcoming iPad Pro will include wireless charging.
iPad Pro 2022 Possible Release Date And Price
Mark Gurman, a reporter for Bloomberg, has been hearing that the iPad Pro 2022 will be released in the fall. This makes plausible given that Apple has traditionally unveiled and delivered new iPad Pro models in the fall. It's been suggested by some sources that it could debut in October, following Apple's big announcement for the iPhone 14 and Apple Watch 8.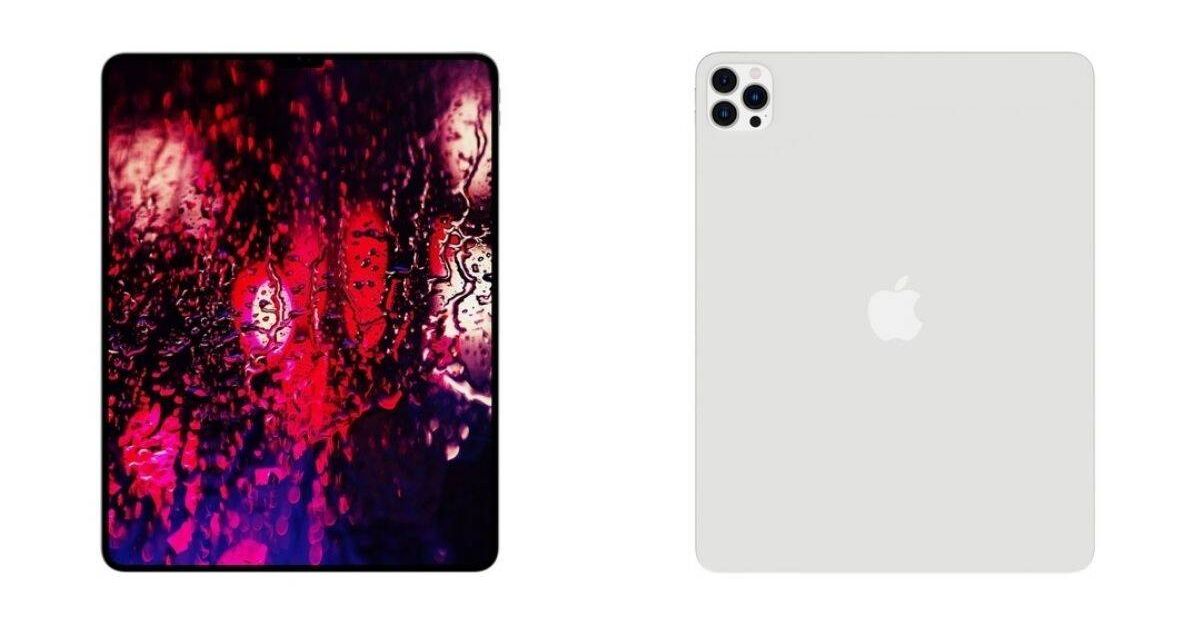 According to a recent source, the iPad Pro has experienced small production delays due to power shortages in China. However, it appears to be a small issue that should not significantly delay manufacturing.
The iPad Pro 2022 is expected to be another high-end model, and if the reported mini-LED display is implemented, we predict the 11-inch model to see a price increase of at least $100.
Prices would begin at $899 for the 11-inch tablet and $1,099 for the 12.9-inch variant. But that's just the starting price; a 2TB 12.9-inch model with 5G connectivity will set you back a whopping $2,199 right now.
Thrilled, right? If you're looking to save some serious cash on technology, a reconditioned iPad Pro from 2020 is also a solid option. Our Apple Store coupon page is another great resource for finding the most recent price reductions.
iPad Pro 2022: What We'd Like To See 
The iPad Pro is already a great device, and it would be difficult to think of any major flaws that require fixing right away. However, we do have a short list of requests.
It's important to note that while both sizes of the 2021 iPad Pro have respectable battery life, the 12.9-inch model only lasted 10 hours and 48 minutes in our web browsing test, while the 11-inch model lasted 13 hours and 42 minutes.
If this is an indication that the mini-LED screen is more energy-intensive than the IPS panel, and if both are truly using the former this time around, then hopefully the cells will be larger.
There is not a lot of variety in terms of iPad Pro color options, with only space grey and silver available at this time. It would be good if Apple gave customers the opportunity to purchase a more colorful iPad Pro, as the company has been doing with the iPhone 13 and 24-inch iMac.
Okay, we're getting into truly improbable territory here, but the Apple Pencil (for doodling) and the Smart Keyboard (to turn it into a substitute laptop) are the perfect complements to the iPad Pro. Because Apple makes so much money out of selling these extras independently, it's not likely to ever change, although one may hope.