Later this year, software updates will bring some of iOS 16's biggest new features. Although Apple's Worldwide Developers Conference (WWDC) keynote featured several exciting new features, not all of them will be included in iOS 16.
Of course, some simply won't function on iPhones that aren't the most recent models. Some, though, are destined to be left out of the initial distribution on September 12. They won't be available until iOS 16.1, 16.2, or possibly even a later release later this year. The following is a list of the new features in iOS 16 that are still in development.
iCloud Shared Photo Library
Among the most-anticipated additions to iOS 16 is the capacity for multiple users to access the same iCloud photo collection. Although shared albums have been around for some time, many people have wished for a centralized location where all family members images and videos could be stored.
We had anticipated its inclusion in the first public beta of iOS 16, but it was removed at the eleventh hour, never making it into the final build. Although Apple didn't specify, we can assume it will be in iOS 16.1 in October as the iOS 16 website now states "Coming later this year."
Live Activities
Live Activity was a standout feature of iOS 16 when it was introduced in June at WWDC. They function like traditional notifications, except they stay on the user's device and are dynamically updated by the apps that use them.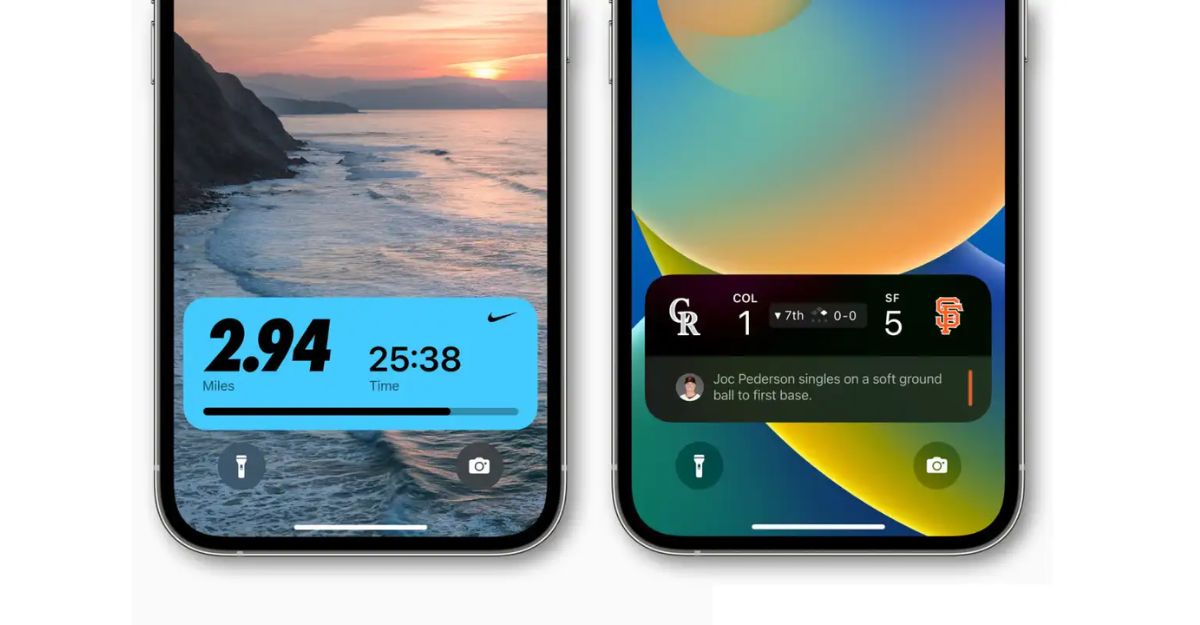 After the end of a big game? Instead of receiving many notifications whenever the score changes, why not have a single one that displays the score as it changes in real-time? The same holds for services such as ridesharing and the delivery of food or packages, as well as for exercise and other similar pursuits.
The Live Activities API was supposed to be part of iOS 16 at launch, but a post on the developer site confirming the API's availability stated, "Live Activities and ActivityKit won't be included in the initial public release of iOS 16."
To be more precise, the functionality won't be out until "later this year," which to us means iOS 16.1. At the very least, it buys programmers additional time to get Live Activities integrated into their apps and the App Store.
Matter support
A new universal standard for smart home compatibility is long overdue. In a nutshell, this means that Apple Home, Alexa, and Google Home will all be able to communicate with a Matter-approved device (among others). With iOS 16, Apple is revamping the Home app with a brand new look, improved performance and reliability, and integration with Matter.
However, support for Matter is still on the way, but it won't be included in the new app until later in the year. Even so, Apple is one of the first to embrace Matter, and its products will be among the first to ship with support and the first to receive software upgrades to make them compatible with Matter later this fall.
Satellite-based Emergency Alerts
When you're not in range of Wi-Fi or cell towers, one of the coolest new features of iPhone 14 (regular and Pro) is the ability to send short emergency texts through satellites. Even though it's painfully slow (even sending a short message can take 20 seconds to over a minute), having one could save your life in a life-threatening outdoor situation.
But, it won't be available at the same time that the iPhone 14 series does. The feature "will be available with an iOS 16 software update arriving in November 2022," according to Apple's support site.
Features of Game Center
With the addition of SharePlay functionality, you can begin playing a game during a FaceTime chat, and with the integration of Game Center with Contacts, you can view all of your contacts' Game Center profiles (if they allow it) with a single tap. It's unclear what's holding up these features, but they will be included in a fall iOS 16 release.
Freeform app
In its preview of iPadOS 16 at WWDC, Apple introduced a new first-party app called Freeform, which is a whiteboarding and collaboration tool but is compatible with several platforms. It will be available as an app for iOS devices, so you can use your iPad, Mac, or iPhone to access it and then use it to work remotely with coworkers.
It's essentially a huge, malleable canvas onto which you can drag and drop PDFs, Notes, photos, audio, web connections, and more, for an instant preview. Then, you can take notes or draw on any surface thanks to Apple Pencil integration, and watch others' cursors in real-time to see where they're focusing their attention.
Even though Freeform had always been slated for "later this year," its release was delayed significantly when Apple decided to bypass iPadOS 16 in favor of iPadOS 16.1. Exactly when Freeform will be launched is currently unknown, however, it will be after iPadOS16.1 and macOS Ventura (at the very least) and could be as far off as 2023.