Hytale Release Date: Hytale is Hypixel Studios' upcoming sandbox game. Developers from the Hypixel Minecraft multiplayer server started working on the project in 2015 with support from Riot Games, who would eventually acquire the studio in 2020. The team's goal is to have the game available on personal computers, game consoles, and mobile devices.
Hytale Gameplay
The fantasy world in Hytale is generated procedurally and is made up of blocks of various shapes arranged in a three-dimensional grid, with a variety of biomes, creatures, and dungeons. Playable minigames are very similar to those hosted on the Hypixel platform.
Using a combination of in-game and web-based tools, players will be able to create and distribute their modifications and user-generated content. The "zones" in Hytale are different sections of the world that are generated procedurally and feature their unique biomes and mobs.
Combat in this mode will be similar to that of role-playing video games, complete with dynamic boss fights and dungeon exploration. Hytale will have a block-based building system and a wide variety of in-game cinematic and world editing tools.
In-game scripting and a web-based 3D modeling, texturing, and animation toolkit based on CraftStudio will be included for players to use in the creation of unique content. Player versus-player (PvP) games and other custom features and minigames can be implemented on both official and community-run servers.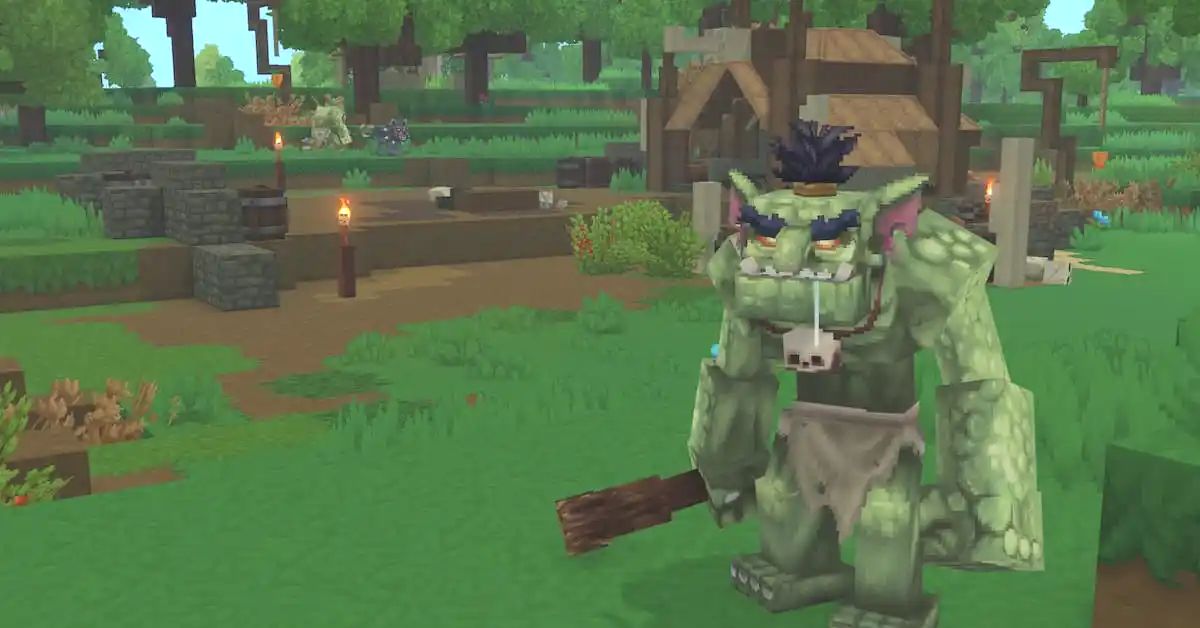 What Can We Say About Hytale Release Date
This is a sandbox game that will be released soon. The game's official website promotes the game's many role-playing game elements by saying things like, "Enter a world of adventure and creativity." Hypixel Studios began making it in 2015. Their influence on the Minecraft community is substantial and widespread.
With help from Riot Games' finances and technology. The release date is set for 2021. Windows and Apple's macOS will both be able to download it. The equipment system, player innovation, minigames, and single-player offerings are just some of the areas that have seen steady development.
Congratulations to the Hytale community on another fantastic Thankmas, which raised $7500 for World Central Kitchen! The community's generosity and creativity is a joy to behold. Here's the new piece of Hytale art that we revealed during this year's stream! pic.twitter.com/DI0JlRaVCF

— Hytale (@Hytale) December 12, 2022
To give players more agency and allow them to make their unique contributions to the game, Hytale places a strong emphasis on player-driven development. They'll have a one-of-a-kind and satisfying gaming experience as a result.
The game's been in the works since 2015, but its 2019 release date was just announced. The Hytale Release Date, as specified by the developers, is set for the year 2023. The development team has been silent on whether or not it will be made available for other game systems.
The most up-to-date announcement places the Hytale Release Date in 2021; however, neither the platform nor the website through which it will be made available is specified. The representative also confirmed that, as of this writing, Hytale does not have a website.
The game will feature several custom-made adventure scenarios, the developers say on their website. Scenes like a mage's tower overrun by monsters, cave exploration, and massive boss fights will all be included.
Players are encouraged to explore the world and find their narratives. Artists, explorers, and warriors are all warmly welcomed. The elimination of certain notable creatures in the game grants access to collectible equipment.
The game will allow players to create their unique avatars, craft weapons and vehicles, grow crops, and care for pets. The game's minigame component will also include anti-cheat functionality.
The development team assured players that they would provide access to their dedicated servers so that they could enjoy the game in private, but they also provided players with a shared server code source.
When completed, Hytale will be more exciting and sophisticated than any version of Minecraft. It'll have fast-paced combat, powerful spells, and useful quests. The bounty system, treasure maps, and weapon families were all detailed in an article for Edge Magazine.
Cinematic tools for working on Hytale Machinima, animations, and keyframe control are available in the Minecraft Hytale creator tools. Hypixel's proprietary toolset, including a browser-based 3D modeling software kit, will be included in the game as well.
Happy holidays from the Hytale team (and our goblins!) 🎁💣 #Hytale pic.twitter.com/5rIxwhhUDO

— Hytale (@Hytale) December 21, 2022
Regarding the existing Hytale previews. The most recent one sheds more light on the game's setting and aesthetic. All sorts of animals are shown enjoying the company of adorable kittens and puppies in the preview. The game's boss fights and underwater exploration pique my curiosity.
And in 2021, when it finally comes out, we will be ready to dive headfirst into it. The team is putting in long hours to ensure that they release the best possible version of the game for home consoles. If you visit Omggamer's website, you can find regular updates on the development of the game. Is the equipment up for the game?
Do you think Hytale will be the end of Minecraft?
But the claim that Hytale destroys Minecraft just isn't true. Even though Hutale is a Minecraft-inspired game, the fact that both games feature unique settings means that this won't be the end of the road for either of them.
What is Hytale's price range?
According to the official statement, the game will be released sometime in 2021, and rumors suggest that it will cost between $49 and $59.
The Hytale community Thankmas stream is a highlight of our year! Watch along from 4:00pm GMT on December 10th and help raise money for a good cause. ❤️ #Hytale #Thankmas https://t.co/ZJJ0LnxBrl

— Hytale (@Hytale) December 9, 2022
Other games like Roblox ensure that the price will not rise above this range. Hytale for PS4 will have some competition soon, as a Roblox PS4 version is also on the horizon.
The report on the Minecraft Hytale Launch Date concludes here. Leave your thoughts in the comments and hit the bell icon to be alert whenever a new game is released.
Please keep visiting Techballad.com for updates. Keep our site bookmarked so you can quickly return to check for new content. Like Forza Motorsport 7 PC Requirements