The closed test for XDefiant is now live and will last until April 23. To get in, you'll need to sign up on the game's website. Once you've signed up, you'll have to wait and hope to get into the test for Ubisoft's new sh00ter that combines different franchises.
You'll be able to join 6v6 matches on 14 different maps, try out more than 20 weapons, and play as groups based on those from Ubisoft games. Here's everything you need to know to (hopefully) get into the XDefiant closed test, which is still going on.
How to Sign Up for the XDefiant Closed Beta?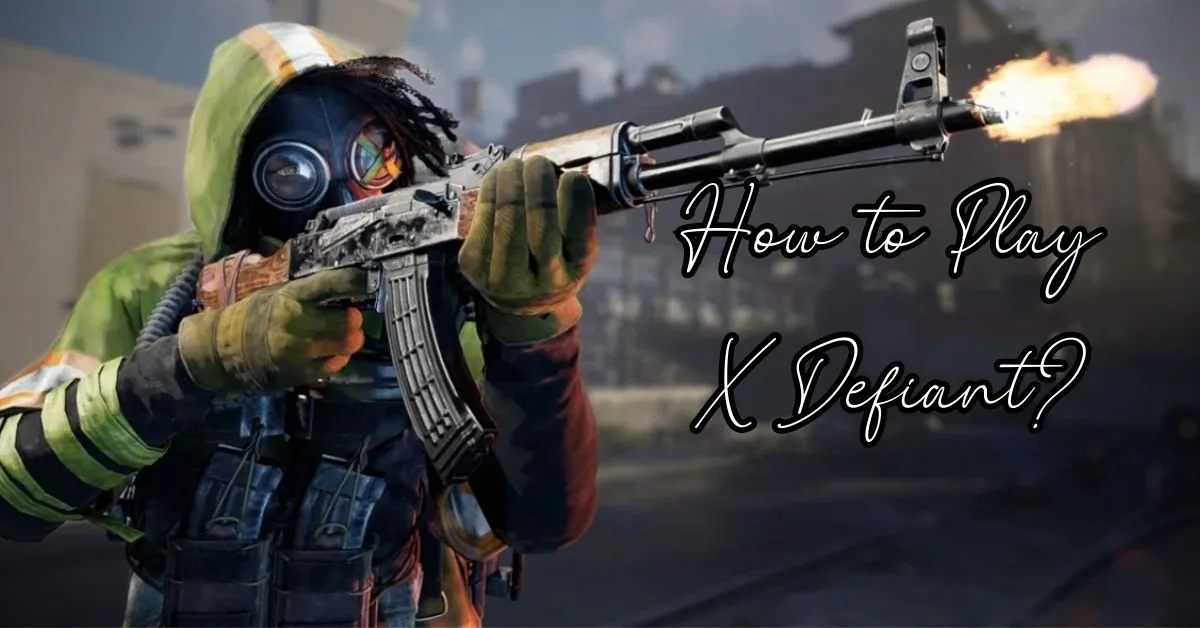 So, if you want a chance to play the closed XDefiant test, you need to sign up online first. You'll need a Ubisoft account to do this, so make sure you have the information handy if you already have one. Here's what you need to do to join the XDefiant beta before it stops on April 23:
Go to the XDefiant website and scroll all the way to the bottom to find the part that says "Register."
Choose PC, PS5, or Xbox Series X as your platform of choice, then click "Register." You can only pick one, so be sure to choose the right one.
Sign in with your Facebook, Xbox, Twitch, or PlayStation account. You can also make a Ubisoft account. To prove your Ubisoft account, you may need to check your email inbox for a verification email.
(Optional) Answer a few questions about other games that are like this one.
Wait, At this point, you have to be patient and wait for an email about "live phase updates" for XDefiant on your platform of choice. Even if you keep checking your inbox, there's no promise that you'll get an invite.
If you are chosen, you will get an email with more information about how to join the XDefiant beta. For now, this is all you can do.
Even though this beta is only available on PC, Xbox Series X, and PS5, the full game will be played on PS4, Xbox One, and Amazon Luna, but no date has been set yet.
Do you know that Nintendo has finally told us when Pikmin 4 will come out? This means that Olimar and the rest of the team will be able to take us to a strange planet again on the Switch:
What is in the XDefiant Closed Beta?
Once you've been accepted into the XDefiant beta, the following are some of the things you'll be able to test out for yourself:
14 Maps – There will be a mix of original maps and maps based on other Ubisoft games. All of these maps will be available at the start.
Domination, Occupy, Zone Control, and Escort game modes are playable – At launch, there will be more modes to choose from.
Four Factions – You can be the Cleaners from The Division, the Libertad from Far Cry 6, the Echelon from Sam Fisher, or the Phantoms from Ghost Recon. Each Faction has three playable characters, but only one of them is unlocked at first. To get the other two, you have to finish tasks. WatchDogs' DedSec has been confirmed as a fifth Faction, but it won't be in this closed beta.
24 weapons, 44 attachments, and five explosive devices – You can also add these to your own loadouts.
Also, it's important to know that your work won't carry over from the closed beta to the official release. But you can keep up to 10 exclusive cosmetics instead.
I'm not sure how this works, but I assume you'll be able to choose any cosmetics you unlocked as you leveled up during the test to take with you when the full game comes out.