Hogwarts Legacy has had a fantastic launch in the United Kingdom, where it is currently the best-selling video game of the week (GfK data). With 64% more copies sold than the previous best-selling Harry Potter game, Harry Potter and the Philosopher's Stone (2001), this is the greatest launch for any Harry Potter game ever.  In fact, the second week of the Philosopher's Stone was the best-selling week of any Harry Potter game (due to hype around the movie). Hogwarts Legacy was 2% larger than the previous week.
When you take into account that this number only accounts for brick-and-mortar purchases, you can appreciate just how remarkable it really is. There were likely many digital downloads of Hogwarts Legacy, with numbers available later this week, but no digital sales of The Philosopher's Stone in 2001. As a result, once we get all the data, the success will be much more resounding.
In the United Kingdom, Harry Potter ranks at number 26, slightly below the Forza series and above The Legend of Zelda. Sales of the first week of Hogwarts Legacy were up 80% in comparison to those of Elden Ring, the major fantasy release of the previous year.
The PlayStation 5 accounted for 82% of Hogwarts Legacy's sales, while the Xbox One and Xbox X both accounted for 18%. Xbox's digital share is often higher than in physical sales, therefore the disparity between the two platforms will likely narrow as a result of digital sales (in part due to the popularity of the digital-only Xbox Series S).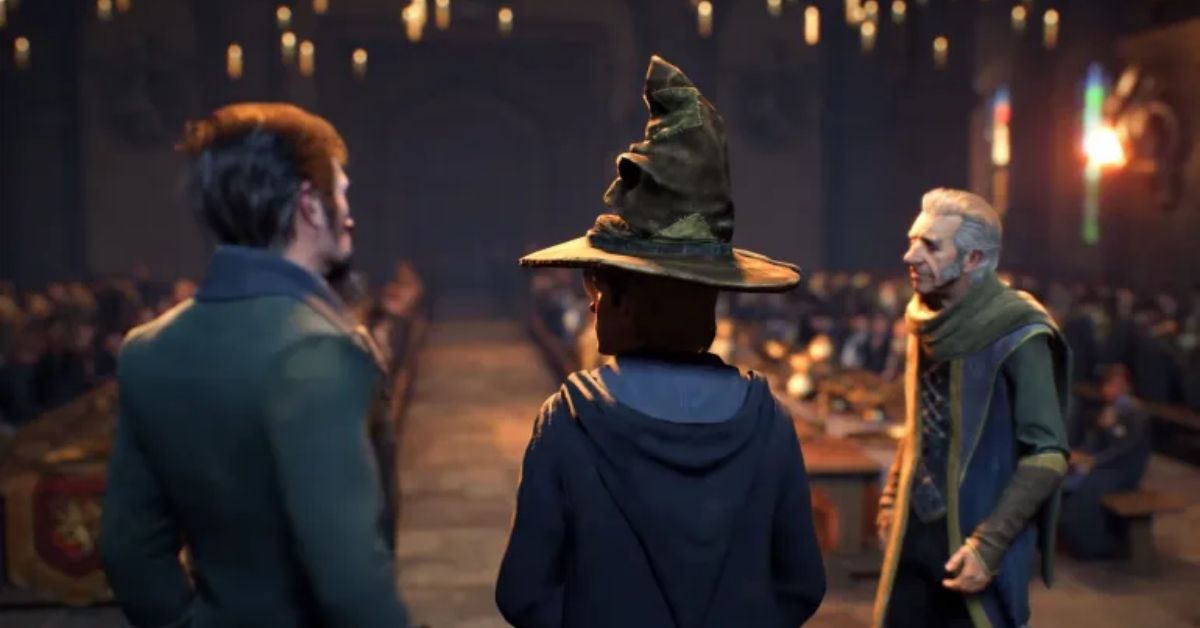 We discussed several of the game's quests, so if you're having trouble with Hogwarts Legacy, you may read up on them and learn how to solve the most perplexing problems on your own:
With PS4, Xbox One, and Nintendo Switch versions of the game arriving in the coming months, expect the title to remain a chart mainstay. Sony's God of War: Ragnarok has maintained its No. 2 position this week, with sales increasing 10% from last week. The popular PS5 hardware combo includes the action-adventure game.
Sales of FIFA 23 have dropped by 3% week-on-week, putting it in third place, while sales of Mario Kart 8: Deluxe have dropped by 10% but are still keeping it in fourth place.
Price drops and increases for Nintendo Switch games this week have propelled several titles higher in the rankings. Sales of Animal Crossing: New Horizons increased by 40% over the previous week, propelling the game up seven spots to the fifth spot. Super Mario 3D World + Bowser's Fury increases in sales by 68%, moving up from No.27 to No.15, Mario Tennis Aces returns to the chart at No.17 (sales up 182%), and Luigi's Mansion 3 joins at No.20 (sales up 88%). New Super Mario Bros. U Deluxe jumps eight places to No.10.
Both SpongeBob SquarePants: The Cosmic Shake (which debuted at No. 10) and Dead Space (which debuted at No. 7) had significant declines in sales (52 and 60 percent, respectively) between their first and second weeks, respectively.
If you want daily news in the shortest amount of time, simply follow us on Twitter.