Hogwarts Legacy Gameplay Revealed: All Harry Potter fans will be happy to hear that there is exciting news about the video games in the series. Hogwarts Legacy is scheduled for release on February 10, 2022, and certain details about the game's presentation and gameplay have been revealed. A lot of fans want to see more gameplay demos of the game. The good news is that the development team has now announced a fresh new gameplay demonstration for November 11, 2022.
Watch the gameplay showcase on either the Hogwarts Legacy official YouTube channel or Avalanche Software's Twitch channel on November 11, 2022, at 11:25 IST. Below is an embed from YouTube showcasing gameplay from Hogwarts Legacy:
According to the tweets from the event's verified Twitter account, Avalanche WB and XpectoGO will be hosting the proceedings. They'll give the participants a taste of the enchanted Hogwarts experience with a guided tour of the grounds. In addition, players will get to delve deeply into the game's user-friendly character-building mechanism. This demo will also feature the first look at the game's user interface and a brief introduction to the gameplay mechanics.
Your next adventure in the wizarding world is coming soon. On November 11th, experience a brand new look at #HogwartsLegacy during a gameplay showcase hosted on https://t.co/t4mVCPgVlo and https://t.co/LDoBiUGomX pic.twitter.com/beM2Bz68gZ

— Hogwarts Legacy (@HogwartsLegacy) November 10, 2022
HBO's head of original content, Sarah Aubrey, has opened up about Harry Potter. Sarah was questioned in an interview with Variety if the group was developing a Harry Potter TV show. She then explained that fans of the Harry Potter series are unlike any others since they have such a voracious desire for anything related to the series.
She went on to say that the company's mission is to sate that craving, whether it's through reminiscence sessions, concerts, or video games. No new instalments of the Harry Potter series are currently in production. However, the new material should be released shortly, as the company exists to serve its fans.
Hogwarts Legacy Gameplay Revealed Like Another Magical Story PS5, PS4 Open World 
There may be a new God of War game out now with Ragnarok, but there's still plenty more to look forward to. Hogwarts Legacy is a release that is still a ways off, but developer Avalanche has opted to refill our excitement by releasing nearly 40 minutes of gameplay footage for the PS5 system, starting with the character creator and ending with a quick tour of Hogwarts.
Thank you to everyone for tuning into the showcase! If you missed it, the full showcase is now available in 4K on YouTube: https://t.co/S414BEgkkQ

— Hogwarts Legacy (@HogwartsLegacy) November 11, 2022
To sum up: it's stunning. The crew did a fantastic job of giving each hallway of the famous wizarding school its own identity, and while it's not quite as interactive as you might have anticipated, it's nevertheless bustling with activity as kids congregate outside of classrooms and teachers go about their daily routines. When compared to other open-world video game environments, this one is truly one of a kind.
The lack of a scheduler is confirmed in the video, thus unlike games like Bully, your classes will be integrated into the overarching goal framework. You'll recognise the influence of modern sandbox games in the loop when you come across fast travel nodes, collectibles, and tasks from fellow pupils. We've come a long way from the conversations in games like Horizon: Forbidden West, but Guerrilla has set a high bar.
The game culminates in some battle, which appears to be complex but is nonetheless delightfully new. To destroy your opponents' shields, you'll need to use strikes of the appropriate colour, which you can designate to one of four slots on the HUD. Like in Marvel's Spider-Man games, you can use a last-second guard to block an attack and avoid damage.
Hogwarts Legacy Gameplay Revealed Is Like Taking a Grand Tour of the Wizarding School
Although the books do an excellent job of creating a mental picture of what Hogwarts looks like, the reader's imagination plays a large role in how that picture turns out. The pictures achieved a canonical visual style, complete with an enthrallingly antiquated air.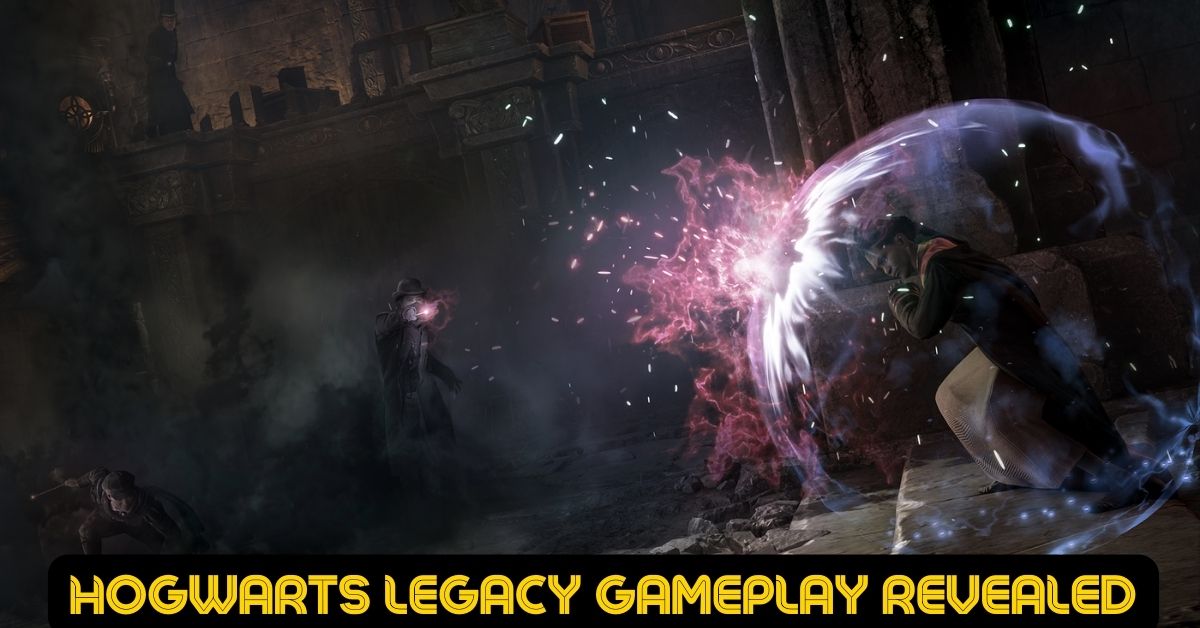 There was no science involved, just magic. It's incredibly surreal, and of course, Hogwarts Legacy borrowed heavily from the film's depiction of the school's layout to provide more space for exploratory activities and the like. During a recent Livestream, the Hogwarts Legacy team at Avalanche Software showed off the game's character creation and guided viewers on a tour of the Wizarding School.
While it doesn't provide an exhaustive tour of the campus, it does indicate that there is a great deal of interesting territory to cover there. The school's windows depict different scenes depending on the time of year, players may check their houses standing in the hallways, and they can complete other side missions and puzzles around the campus.
The demo didn't show off some of the best features, like the Grand Hall or the Forbidden Forest, which are located outside of the actual school. Despite this, Avalanche's world appears quite active, with dynamic events occurring at random throughout the stream, children flying overhead on brooms, and much more.
We don't yet know if the final product of Hogwarts Legacy will be worthy of the high expectations. Fans have had a long time to anticipate the game, as it was announced in 2020 and had been rumoured for quite some time prior. Whether or not that's fair is up for debate, but there's certainly been a lot of anticipation building up for this game. 
Final Words
Overall, we're very pleased with it. Although it's obvious the creator had to make sacrifices (no playable Gobstones, for example), this game is shaping up to have a fantastic wide world to explore, and it's been a long time coming. Can you tell me what you think of the exhibition?