GTA V Patch Update: As a quick hotfix, Rockstar Games has updated Grand Theft Auto V and GTA Online to version 1.004.001. This fixes the crashes that were occurring.
The game's recent crash and other problems are related to the new ray tracing update. Because many players were encountering them, Rockstar decided to issue a small hotfix (less than 200 MB) to address the problems. Title Update 1.65 for GTA V contains this patch.
It appears that this only addresses the issue of game crashes in GTA V and GTA Online. However, you can check out the list of recent updates here if you're interested in knowing what changes were implemented.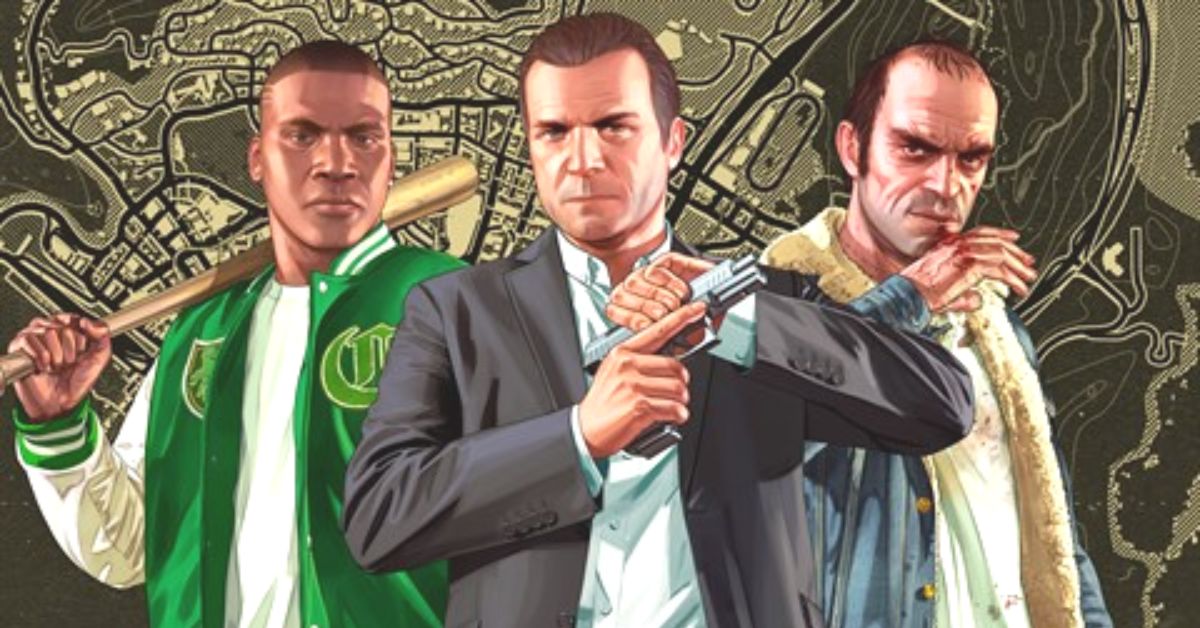 GTA V Patch Update
Bonus rewards are being paid out for various jobs and missions. There are significant discounts on multiple vehicles and business necessities, all of which are detailed in the new GTA Online patch notes.
The latest update to Grand Theft Auto Online demonstrates that the best opportunities for financial gain lie in underhanded dealings. First off, this week only, Special Cargo and Gunrunning sell missions will award double the usual amount of GTA$ and RP.
In addition, the payouts for participating in Sumo (Remix) and Road games while logged into GTA Online will be tripled, and the payouts for completing Client Jobs offered by Paige Harris will be doubled.
This week's new-gen exclusive extra is the weaponized Pegassi Zentorno, which also happens to be the prized ride for placing in the top 3 in the Pursuit Series for five consecutive days, and Rockstar has just started offering premium test rides for GTA Online players on PS5 and Xbox Series X.
Meanwhile, the Dewbauchee Champion, Lampadati Tigon, and Ocelot Jugular are all available for free testing by all GTA Online players across all supported platforms.
The top prize on this week's Lucky Wheel is an Annis Euros, which reminds me a lot of my dream car, the Nissan 370Z (which I'll never be cool enough to own in real life).
#NCT127 Ay-Yo Teasers as GTA V Loading Screen 😁♥️ pic.twitter.com/YwsXgVcmGs

— 💫 (@nctymisfit) January 10, 2023
Vehicle discounts
Överflöd Entity XXR – 30% off
Ocelot Ardent – 40% off
Truffade Adder – 40% off
Obey Omnis – 40% off
Dewbauchee Seven-70 – 40% off
Invetero Coquette BlackFin – 50% off
Business discounts
Executive offices – 30% off
Bunkers – 30% off
Nightclubs – 30% off
MC businesses – 30% off
Benefactor Terrorbyte – 30% off
The Freakshop:

A new social space has been added, allowing players to launch new First Dose Story Missions, store and modify their new Acid Lab Business, purchase and change Mk II weapons, as well as other social activities
Six new 1-4 player Story Missions have been added
Five new Fooligan Jobs are available through the further phone contact "Dax" after completing First Dose – Welcome to the Troupe.
Vehicles:

Eight new vehicles (including the Mobile Acid Lab) have been added:

Överflöd Entity MT (Super) – with HSW Upgrade available on PS5 and Xbox Series X|S only
Declasse Tulip M-100 (Muscle)
Zirconium Journey II (Van)
BF Surfer Custom (Van)
Annis 300R (Sports) – with Imani Tech
Declasse Tahoma Coupe (Muscle) – Available for all players to claim for free from December 16 through December 18 as part of The Heists Challenge Reward, then available to purchase for the standard price starting on December 19
MTL Brickade 6×6 (Acid Lab)
Manchez Scout C (Motorcycle)
Did You Know: Several key members of The Lost MC, including Johnny Klebitz, rode to Los Santos in 2004? This is confirmed by a patch on Johnny's jacket in GTA V. It's believed that The Lost MC's chapter in Southern San Andreas was formed after this event, this is supported by
1/2 pic.twitter.com/enF0NplJ3I

— Grand Theft Lore (@GrandTheftLore) November 6, 2022
Visual Updates
Ray-traced reflections have been added to Fidelity Mode for both PS5 and Xbox Series X|S, adding detail and contrast to the game world. This allows vehicles, characters, and more information to be shown on reflective and glossy surfaces.
Economy Updates
GTA$ and RP rewards for Smuggler's Run Sell Missions have been tripled

Participation rewards for these missions have also been increased

The High-Demand Bonus has been applied to Vehicle Cargo Sell Missions
Frequently Asked Questions
What's new in the latest GTA V update?
New Story Missions, Freemode Missions, a new business for players to manage, and various improvements to the experience (such as to the game's visuals, economy, and creator tools) are all part of the Los Santos Drug Wars update.
What's new in the GTA 5 Update 2022?
Launched on December 13, 2022, the "Los Santos Drug Wars" update for Grand Theft Auto Online adds a variety of new psychedelics-themed features, including activities, missions, a business to run, vehicles, and more.
Is there a snow in GTA 5 right now?
Just like previous years, the upcoming winter season of GTA Online 2022 is planned. Late December to early March is the typical snowy season for many of the game's settings. Typically, the onset of winter is estimated for late 2022 or early 2023.
Please keep visiting Techballad.com for updates. Keep our site bookmarked so you can quickly return to check for new content. Like Unveiling the Secrets of Assassin's Creed Mirage