It was in late 2021 that the Grand Theft Auto Trilogy Definitive Edition was released to much fanfare. An enhanced and definitive version of the original Grand Theft Auto games from the 3D era was promised.
What was released, however, was a glitchy, defective remaster that was arguably worse than its two-decade-old forebears. The game was later updated and released on Steam. Do the revisions deserve a purchase, or is it better to wait for a discount?
Similar posts:-
The GTA Trilogy Definitive Edition is presently discounted by half on Steam
Rockstar's Grand Theft Auto series has three 3D games available in the GTA Trilogy Definitive Edition.
Grand Theft Auto 3 Definitive Edition
Grand Theft Auto San Andreas Definitive Edition
Grand Theft Auto Vice City Definitive Edition
There has been no comprehensive overhaul of any of these games. Most of the game is faithful to the original, unlike complete remakes like Yakuza Kiwami or The Last of Us Part 1. This isn't a huge problem, but the fact that the Definitive Editions" are in worse shape than the originals should raise some red flags.
The Grand Theft Auto Trilogy finally comes to Steam. https://t.co/zeAr9rHdej

— PC Gamer (@pcgamer) January 19, 2023
Hey there! Join us now in our ever-growing /r/GTATrilogy Discord server with more than 600 members to discuss about the #GTATrilogyDefinitiveEdition! https://t.co/ZZ30McGMuC #RockstarGames pic.twitter.com/tDYRK19ZSR

— GTA Trilogy Definitive Edition Community (@GTATDECommunity) November 6, 2021
None of the three games is perfect; even after a few patches, many players will still find it lacking in key areas. Those who are trying the games for the first time could enjoy them, but die-hard fans expecting the full package might be disappointed.
What makes it worse for long-time fans is that most previous mods don't work here. Therefore, keeping to the original copies may be a preferable decision for them. While the Epic Games Store version isn't available yet, fixes aren't expected.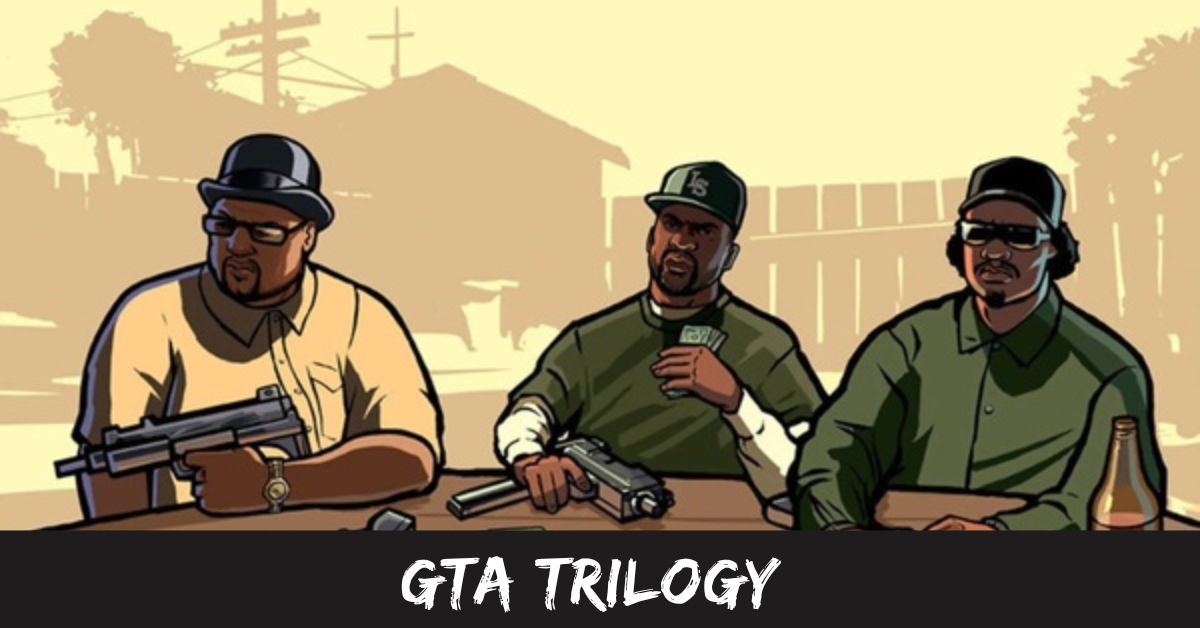 Since November 2022, no updates have come in and fans aren't exactly hopeful. The Trilogy has gotten mediocre reviews on Steam, largely criticizing its incomplete status. For first-time players, the Definitive Edition Trilogy isn't horrible, but enthusiasts will most certainly want to stay away.
Read more:-
Conclusion: We hope you have found all the information about the GTA Trilogy The Complete Collection on Steam. For more latest news and information stay tuned with us here at Techballad.com.
Frequently asked questions
Is Grand Theft Auto Trilogy Coming to Steam?
Currently discounted on Steam as part of the Rockstar Games Publisher Sale; soon to be available on the Epic Games Store. As part of our Rockstar Games Publisher Sale, Grand Theft Auto: The Trilogy - The Definitive Edition is currently available for purchase on Steam, and is discounted through February 2nd.
Will GTA Trilogy be free on PC?
In addition, the business has made the original trilogy accessible for purchase through the Rockstar Games Launcher. Free for those who already have the remastered trilogy.