The Grand Theft Auto Online Summer Update 2022 is on its way to GTAO very soon after it was announced. This new Grand Theft Auto update, which has been given the name Criminal Enterprises, will bring a significant number of changes as well as brand-new content to the game.
This includes a variety of new missions, weapons, and vehicles, in addition to a number of other enhancements to the gameplay throughout the entire game world. We've got you covered if you're curious about the time and date of the release of the GTA Online Criminal Enterprises update, which we can provide.
Rockstar Games has announced that on July 26, 2022, they will implement the GTA Summer Update 2022, which is an upcoming major release for the popular open-world sandbox game Grand Theft Auto. This game had a significant update back in December of 2021, and now it has received another one.
We'd like to take this opportunity to thank the Rockstar Games community for their unmatched enthusiasm and support, and provide the latest on what's to come this summer and beyond: https://t.co/z7X9X94Fwj pic.twitter.com/UXNBTFw57v

— Rockstar Games (@RockstarGames) July 7, 2022
When will the GTA Summer Update 2022 be made available to download?
The most recent UPDATE to Grand Theft Auto was "The Contract," which was released in December of 2021. When it comes to this year, the release date for the GTA supper update 2022, really ought to have occurred by now given that it is already July 18, 2022. However, there has been a slight adjustment made to the date, and the new release date is now the 26th of July in 2022.
We believe that it will be released at the same time as this new Summer update; as a result, we can anticipate that it will become available to play on personal computers, Xbox consoles, and PlayStation consoles at the following times:
UK – 9-10 am GMT
Europe – 10-11 am CET
West Coast US – 1-2 am PT
4:45–5:45 a.m. Eastern Time (ET)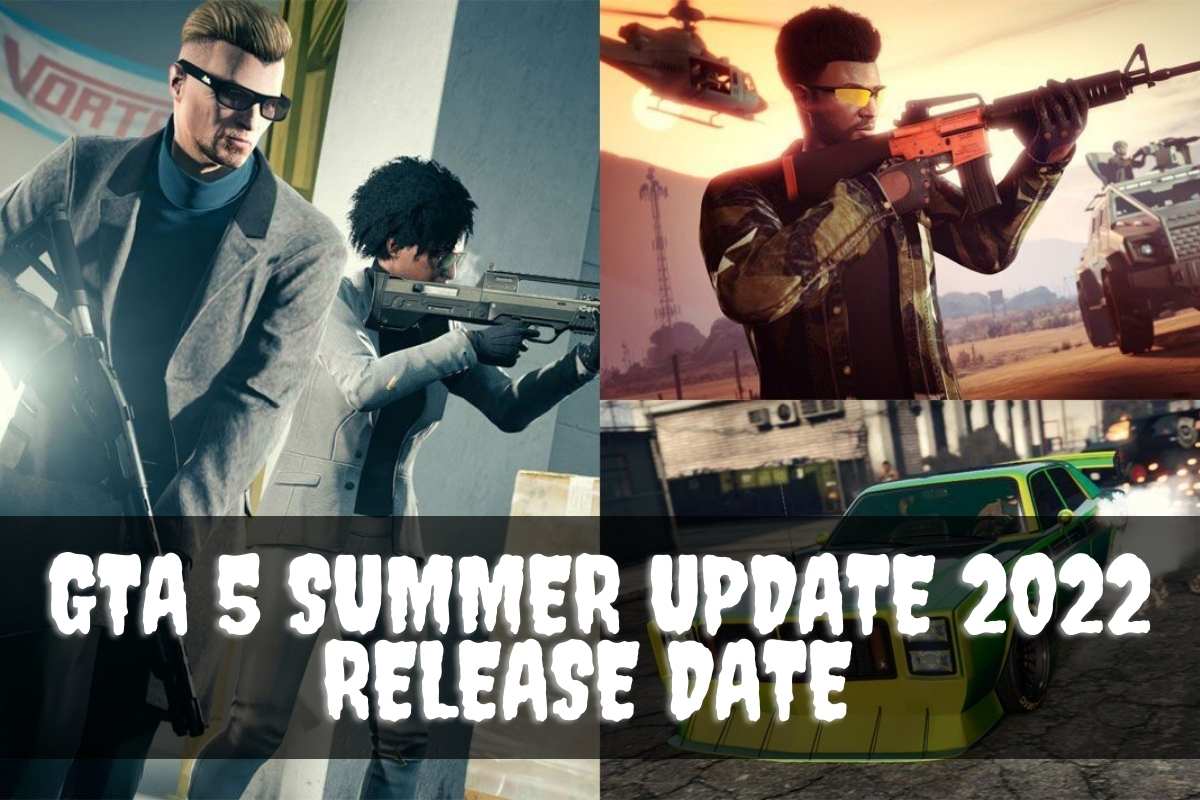 Read more
What Can Players Expect From the Latest GTA Summer Update 2022?
People are looking for leaks of the GTA summer update 2022, but there hasn't been any specific information provided about what will be new for us.
Despite this, there are a few things that can be said with absolute certainty about it. If we look at the updates that have come before, we will discover that with each new update came new vehicles, new businesses that could be purchased, and some new social spaces. In addition to that, there were some brand new tasks that needed to be completed.
Taking a closer look at this pattern reveals that the first thing that you would be getting from this update would be some exciting missions that you would need to complete. It is clear that this will be the case because this pattern has been established. Aside from that, the game will provide you with the opportunity to drive some extremely impressive vehicles. You will have the opportunity to purchase new businesses, and there will be a significant increase in the number of new social spaces available to visit. 
FAQ
What was the latest update for Grand Theft Auto 5?
Free access has been granted to a significant new update for Grand Theft Auto Online, which is now available.
The Criminal Enterprises expansion is now available for download on PC, PS4, PS5, Xbox One, and Xbox Series X|S. It includes a new storyline that involves the IAA and rising oil prices, new missions, vehicles, a weapon, and a variety of features that have been requested by players.
What time does the GTA Summer Update come out?
6:00 am ET.
When was GTA last updated?
The most recent version, 1.29, was made available on November 17, 2015. 1.60 will be available on May 17, 2022. 1.60 will be available on May 17, 2022. 1.60 will be available on May 17, 2022.
Which version of Grand Theft Auto 5 is it?
The most recent Grand Theft Auto 5 update brings the game to version 1.42 and has a download size of approximately 305 megabytes; however, the exact size of the update may differ depending on the platform you use. It appears that today's patch can now be downloaded on PC and older consoles.
The game Grand Theft Auto 6 is set in what city?
This post gives the impression that Grand Theft Auto 6 will be titled Project Americas and will take place in both Vice City and a new city that is modeled after Rio de Janeiro. There have been rumors that it will take place between the years 1970 and 1980 and that the main character will be involved in the drug trade. There is a possibility that the game will incorporate drug empire gameplay inspired by Vice City.
Read more
That's all we have about GTA 5 Summer Update 2022 Release Date, Hope you like the information, share your thoughts in the comments section and for more news and updates do visit techballad.com.