Google Meet Gets A New Update UI Redesign: Google's meet and video call approaches are unclear. The firm discontinued GTalk, Google Allo, Google Duo, and Google Hangouts. Google Meet was recently merged with Google Duo. Now, Google Meet's design has been changed. Samsung Smart TVs displayed The Meet's new UI.
The newly updated video conference interface lets users end the discussion, turn on or off the webcam, enable/disable the microphone, open the video in a pop-up window, and enable/disable visual effects. Screenshots show that a group video call can have four participants. No compatible TV types have been found, however, the software should work with smart TVs that have a webcam.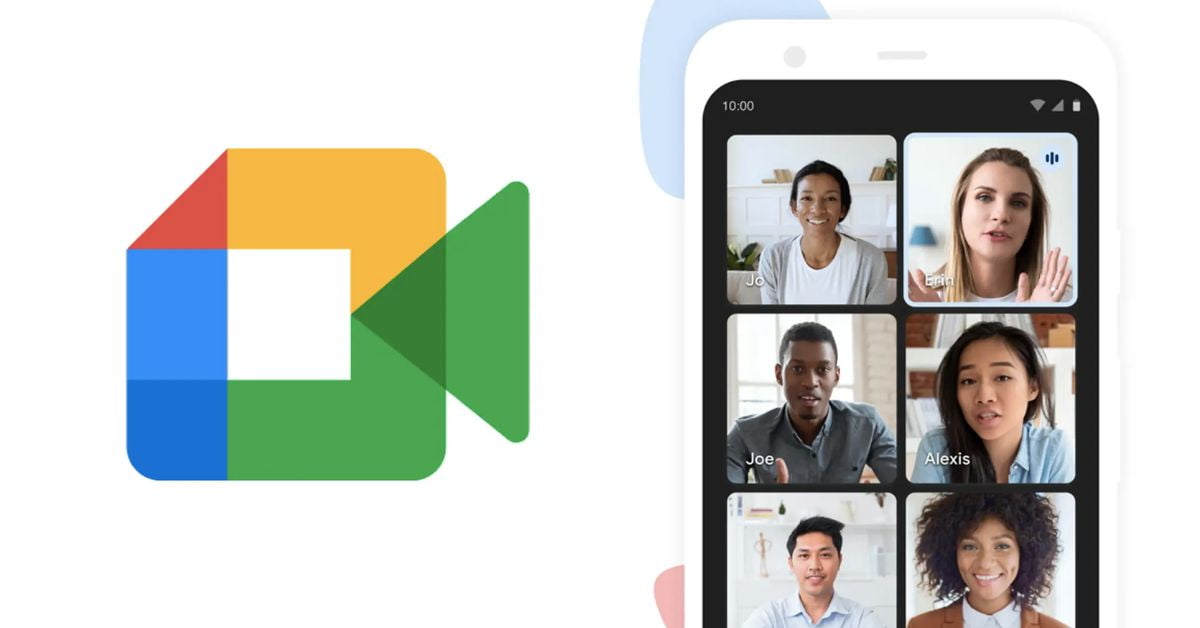 The updated Google Meet app is easier to use with the TV's remote. Google Meet's dark UI is easier on the eyes than Duo's white appearance. Once logged in, the New Call screen displays all your contacts and recent group calls, making video calls easier.
The new UI is basic and clean. The platform's design and usability have been updated. We don't think any end-to-end changes were made to the platform's programme. Do you like Google Meet's new UI? Please comment below. 
Frequently Asked Questions About Google Meet Gets A New Update UI Redesign
Is Google Meet compatible with Samsung Smart TVs?
The Meet app is compatible with the Samsung TV if you utilise Meet calling through your Google Account. No group calls can be made on this TV.
Where can I find the link to the Google Meet app?
Launch the App Store or the Google Play Store on your respective smartphone. Google Meet can be accessed by clicking the search button and entering its name into the box that appears.
What are the main features of Google Meet?
Dial-out – In the United States and Canada, you can join a meeting by calling a phone number directly or by having Google Meet contact you. Individual and group calls made by users are limited to a maximum duration of 24 hours. Up to twenty-five, more co-hosts may be added to a meeting by the host.
Can I install Google Meet on my smart TV?
Google Meet can be cast to a Chromecast, Chromecast-enabled TV, or Nest smart display if you want to utilise it on a screen other than your computer or mobile device. All of the audio, video, and camera functions of your computer will continue to be utilised.
How do I use Google Meet on my TV?
Start casting
Open your meeting using Google Calendar or the Meet app.
Select Cast this meeting.
In the Cast tab, select the Cast-enabled device you want to use.
Does Google Meet work on a smart TV?
The latest version of Google Meet includes Chromecast compatibility, letting you stream your meetings to your Chromecast-enabled TV, Android TV, or smart display.
Can you use Google Meet on any device?
Convene Anytime, Anywhere, on Any Device Guests can participate remotely using any up-to-date web browser on their own computers. They can access the meeting via the Google Meet app on their mobile devices.
Why is Google Meet not compatible with my Samsung tablet?
There's an Android version requirement of at least 5.0 for the Google Meet app to work. It is recommended that you update Android if at all possible. In most cases, your Android device will automatically update to the most recent version once it becomes available.