Genshin Impact Players: Players can now capture one-of-a-kind images in the recently unlocked Sumeru location, thanks to a Genshin Impact glitch. Not surprisingly, given the size of the planet, players often experience bugs, the most common of which is falling through the ground.
It appears that these issues occur frequently in the ever-growing Sumeru region, which is receiving new updates as we speak. Genshin Impact has shown off a desert and a rainforest in Sumeru so far. The rainforest is linked to the Chasm.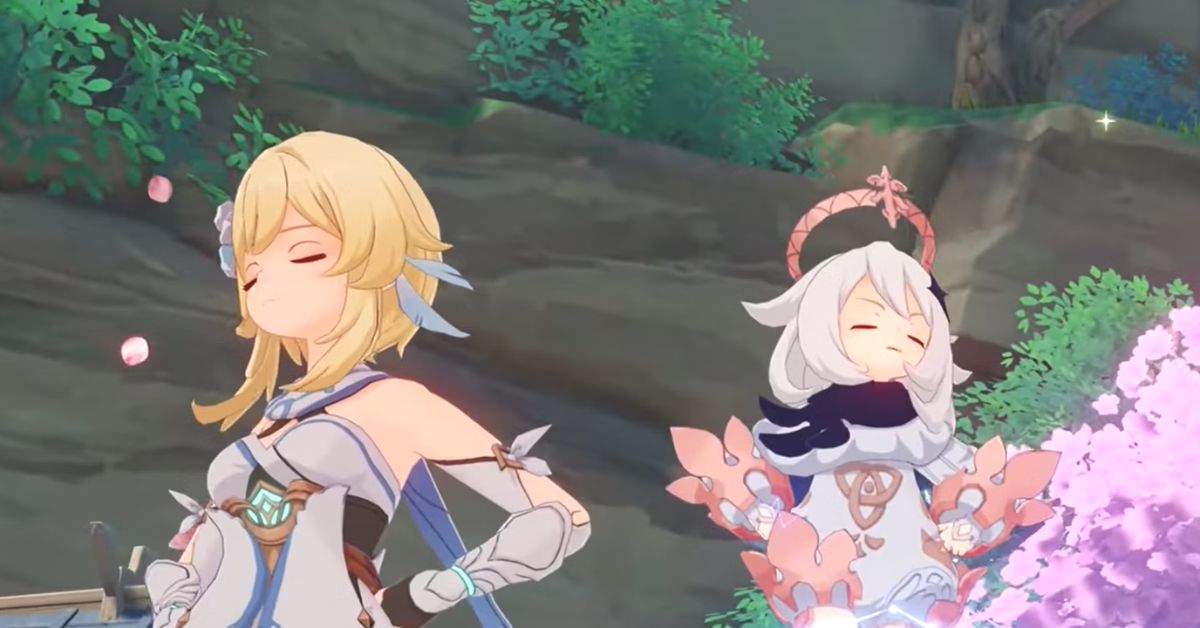 Upcoming patch 3.4 for Genshin Impact is rumored to enable access to further areas of the Dendro region. Using a glitch, the entire party of Reddit user BartWalmart was able to land on a branch-like texture above the ground in Sumeru and create a truly unusual screenshot.
Over 800 users upvoted the thread, indicating widespread interest in learning more about the location of this bug and its potential for interesting photography.
Version 3.4 Event Wishes Announcement
Phase 2
Boosted Drop Rate for "Fragrance in Thaw" Hu Tao (Pyro) and "Valley Orchid" Yelan (Hydro)#GenshinImpact #HoYoverse pic.twitter.com/qYIDxBVzcf

— Genshin Impact (@GenshinImpact) January 6, 2023
Despite the Redditor's silence on the exact location of this problem, several players have reported falling through the ground in various parts of Sumeru, especially when using low-resolution graphics.
Fans have pointed out that it would be in character for one of the main characters, Wanderer, to utilize his Hanega Song of the Wind and return to the surface, abandoning his company below.
In the current Genshin Impact version 3.3, he is the newest five-star character added as part of the first banner cycle. The new DPS character Wanderer can adapt to different team compositions because of the versatility of his Anemo.
New Character Introduction

Alhaitham (5-Star)
Element: Dendro
Weapon: Sword
Constellation: Vultur Volans

Yaoyao (4-Star)
Element: Dendro
Weapon: Polearm
Constellation: Osmanthus#GenshinImpact #HoYoverse pic.twitter.com/MSiY6Bj6w2

— Genshin Impact (@GenshinImpact) January 6, 2023
Tartaglia, or Childe as she is more well known, is another Fatui Harbinger in the picture, and she is a powerful Hydro DPS in Genshin Impact. Unlike Wanderer, Childe remains a part of the evil Fatui organization, one of the game's key antagonist groups.
Some details regarding the Eleven Fatui Harbingers that serve under Cryo Archon Tsaritsa have recently leaked from the Genshin Impact.
Since Childe and Wanderer, formerly known as Scaramouche, are now part of Genshin Impact's roster, players anticipate that most of the Harbingers will become playable characters in the future.
Genshin Impact is currently available on Mobile, PC, PS4, and PS5. A Switch version is in development.
Please keep visiting Techballad.com for updates. Keep our site bookmarked so you can quickly return to check for new content. Like Elden Ring 2023