The fact that Fortnite allows players to customize their experience has made it a global phenomenon. When the Unreal Editor came out for Fortnite, many players were excited to try out the new creative maps.
At the start of the program, Epic Games showed off a few to show what was possible in Fortnite's Unreal Editor. All the details you need to know about the current Fortnite Creative 2.0 and UEFN maps are listed below.
What are the Latest Fortnite Creative 2.0 Codes?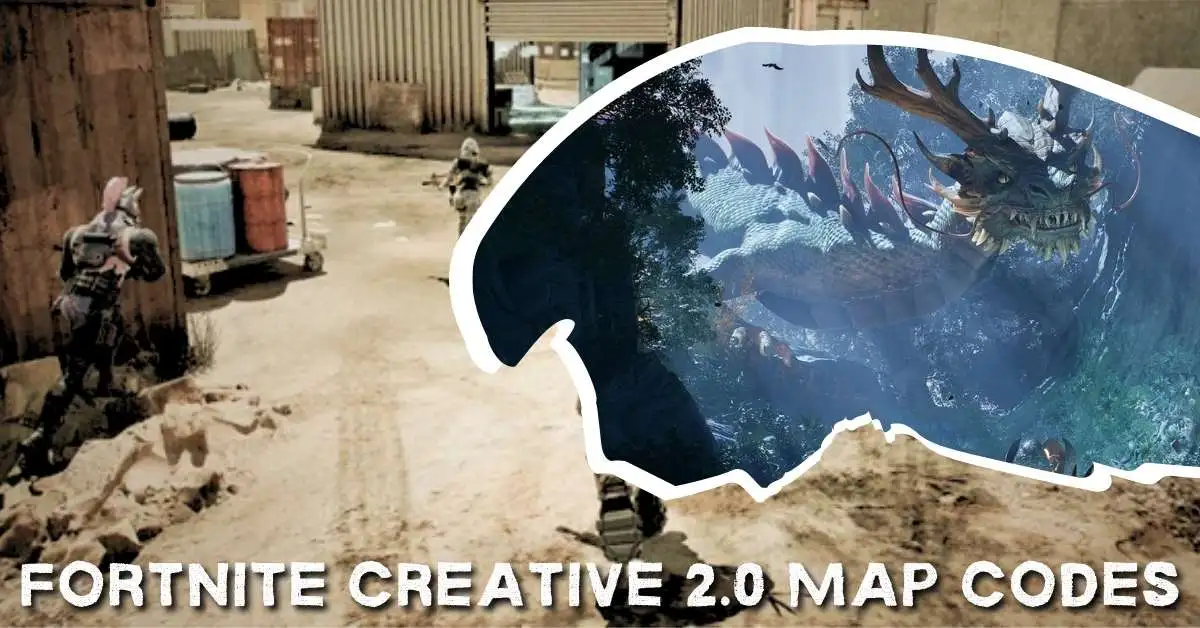 As part of the launch of Fortnite Creative 2.0, six maps have been released to show how the program works. The goal of these levels is to show players what they can do with the new editor.
Forest Guardian
Island Code: 0348-4483-3263
With beams of light shining through the trees, this Creative map really shows off the power of lighting in the Unreal Editor. Also, there is a big dragon that looks different from anything else in Fortnite. Epic made this level, which is one of the most popular levels on social media.
The Space Inside
Island Code: 9836-7381-5978
In this Epic-made UEFN map, players have to use nothing but their brains to get out of a space station. This looks much better than the previous Creative escape rooms. The textures and models look like they were brought in just for this level.
Deserted: Domination
Island Code: 8035-1519-2959
The yellow color and desert setting of Epic's last UEFN level make it look a lot like Call of Duty games. Players who are making maps based on classic shooters like Call of Duty or Battlefield might get ideas from this.
Do you know that Milio will become the next Champion to join League of Legends when Patch 13.6 comes out? Milio is so good at controlling fire that they can use it to warm and heal allies or burn and k!ll enemies:
Reclamation
Island Code: 1135-0371-8937
This is a standard five-vs-five map, and players explore a beautiful area while trying to take drills from the other team. Those who can keep their positions for the longest will be the ones who win.
Gemstone Tycoon
Island Code: 6265-7588-5080
Gemstone Tycoon's factory is a lot of fun for people who just want to run their own factory and watch the numbers go up. It's kind of like those idle simulator games where all you have to do to get upgrades is press the right buttons when they're available.
Pirate Adventure
Island Code: 2810-0903-5967
This level shows how big Fortnite Creative 2.0 is since it lets players enjoy a whole open-world experience. There even seems to be a bit of a story, since the characters have text conversations at the bottom of the screen.