Season 2 of Fortnite Chapter 4 has started, and with it come to a lot of new map changes. The theme of this season is "Mega," and a brand-new, futuristic biome called "Mega" is coming with new places to visit, like Mega City and Steamy Springs.
Here, we'll show you the whole Season 2 map and talk about the new ways you can get around with your squad.
Fortnite Chapter 4 Season 2 Map Changes
The northern and western biomes of the island will have a lot of the same terrain as before. The new Mega biome is where Season 2's biggest changes can be seen.
In the southeastern part of the map, the island has grown a bit, and you can now quickly get from the lush farms of Frenzy Fields to one of the map's four new main points of interest.
New Main POIs
Faulty Splits from Season 1 has been taken off the map, but Season 2 adds four new major points of interest in the new biome. Overall, this Mega biome seems to make the map bigger, which is a nice touch for players who didn't like how the map got a little smaller last season.
Mega City is a huge, new Cyberpunk-style city on the island. This main location is right next to Frenzy Fields, to the east. Mega City isn't as good as Twilted Towers, but it gives you a colourful new city to cause trouble in.
Through our coverage, you can also learn relevant details about a wide variety of other games:
The new Steamy Springs attraction can be found just south of Frenzy Fields. Get away from the bright lights of Mega City and look at the pretty cherry blossom trees in this peaceful Japanese-style landscape. You can also use geysers to move faster around the map.
The new location of Kenjutsu Crossing is to the southeast of Steam Springs, further away from the city. This new area has temples and other Japanese-style decorations that go well with the rest of Steamy Springs.
Knotty Nets is a new main attraction near the map's eastern coast. This is a fishing village, so it's a great place to loot and get a fishing pole.
Rifting POI
Make sure to look up, because Season 2 brings back the cabin from Loot Lake that is on a floating island. The island will rift onto the map at random, so you never know where it will show up. There are ziplines to help you get to this place, and there is a lot of loot to find.
New Ways to Travel the Map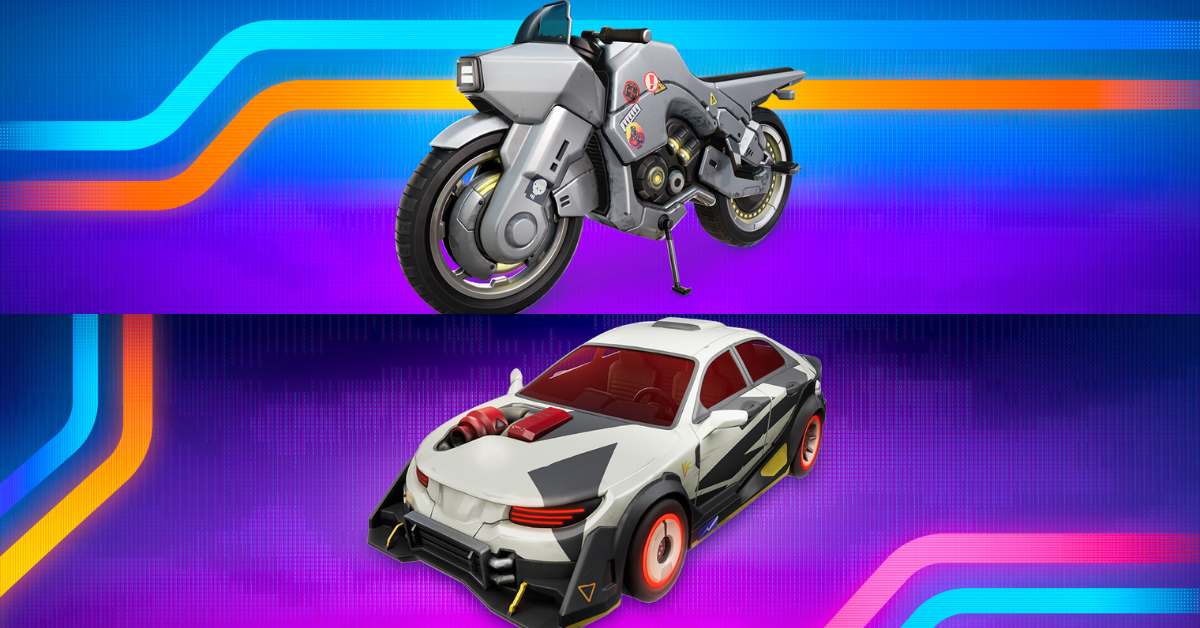 This season has a Cyberpunk-style theme, so it's no surprise that there are some cool new ways to move around the map.
Rogue Bike
You'll probably want to stop by and get some new wheels to see what's new on the island. The brand-new Victory Crown Rogue, also known as the "Rogue Bike," is a futuristic street bike with two seats.
This car goes fast, turns sharply, and has a boost option that lets you get to your destination even faster.
Nitro Drifter
The Nitro Drifter is a new four-seater car in Season 2 that you can drive around the map with your squad mates. This gives everyone room, and the driver can have fun drifting by using the handbrake on turns.
Grind Rails
Grinding is a new way to move around Mega City. You can hop on rails and grind them to get around the city. It feels like the fun ways to move around in Sunset Overdrive.