The next-gen upgrade for PC, PS5, and Xbox Series consoles will include two new modes to Fallout 4's Creation Club, focusing on improved framerate and resolution.
Beyond those two pieces of information and a vague release date later this year, there is a lot of space for speculation about what might be featured.
The available information gives a solid foundation for anticipating the update's effects while leaving some opportunity for speculation about those effects' scope across Fallout 4. One primary concern with every upgrade is how sweeping the changes will be, both in terms of new features and existing material.
Having unique content included, along with evident upgrades, is a definite positive; however, beyond a Steam update to Fallout 4's repository that hints toward additional content based on New Vegas, there is nothing in the way of actual information to know precisely how much will be added, or what it will be.
Anticipated Changes in the Fallout 4 Series X Update
Next-Gen Fallout 4 Update Features Confirmed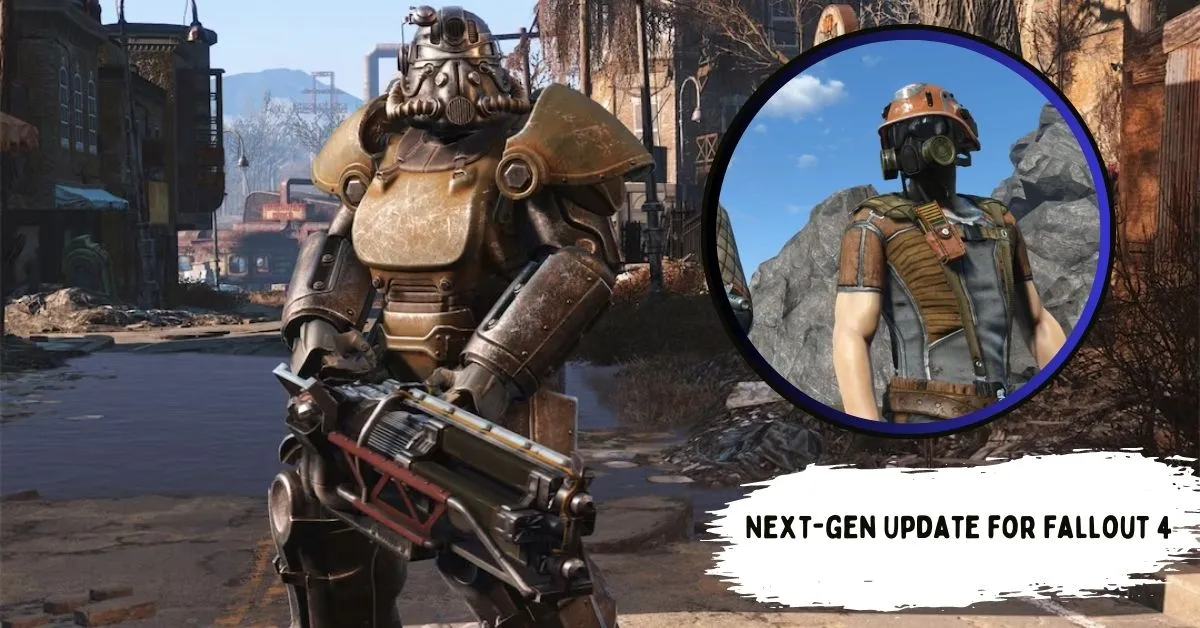 Release Date: TBD 2023
Upgrade Price: Free
Performance Mode and Quality Mode
Creation Club Content
Bug Fixes
Not Confirmed: Datamines suggest Fallout 4's Creation Club could include New Vegas content
Beyond what we know about the Fallout 4 update, the release of Skyrim Anniversary Edition, essentially that game's next-gen upgrade, may be the best reference point. It has improved graphics and gameplay.
However, this was released as a separate console edition, while the new content is DLC for the PC version. The new Creation Club material for Fallout 4 will almost certainly be available as downloadable content (DLC) on all platforms. Still, the game's performance improvements will be free for everyone.
You may also check out the articles that are similar to this one that are listed below:
The less-spectacular announcement of the update and additional content suggests it will be less significant than Skyrim Anniversary Edition. Considering the information was made as an update, not a re-release, current indications indicate this is a much smaller release.
However, Bethesda could begin marketing the next-gen version of Fallout 4 in the months leading up to release, focusing on the enhancements and new Creation Club additions. While new features like fishing from Skyrim's expansion are possible, new quests and equipment are more likely.
While Fallout 4 has enjoyed critical acclaim and community support since its 2015 release, it has not had the same impact as Skyrim, which could mean future updates to the game will be less substantial.
Although there is no reason to have great hopes for the update, a release date has not been mentioned; this may be revealed in conjunction with announcing a proper re-release of Fallout 4.
This update would presumably be free for all players and include the entire game, all downloadable content packs, and any Creation Club stuff. Years remain until the release of Fallout 5, so a complete re-release may be used to hold over fans until the next mainline game is released.
The safest bet is to keep expectations muted, regardless of whether Bethesda delivers the next-gen edition as a short update or as a version combining a considerable amount of material in one bundle.
Even though it's been updated with additional features and looks better than the console versions, Fallout 4 is still the same game it was in 2010. Playing Fallout 4 with better graphics and some new content will be fantastic, but many players will have to wait a long time for an experience that makes them fall in love with the series all over again.
There are multiple platforms that you can play Fallout 4 on. If you want to learn more about other new games that will be launched shortly, follow our official account on Twitter.