When will Dragon Age 4 be available? We know that BioWare is working on Dragon Age 4, but where will the plot go? Which of our favorite characters will make a comeback?
Dragon Age: Dreadwolf, which Bioware has officially unveiled, appears destined to land on lists of the best PC and RPG games. We have a mysterious teaser trailer for Dread Wolf, hints about a potential multiplayer component, and a ton of hints about the game's plot, thanks to interviews and tweets with authors and devs who have previously worked on Dragon Age titles.
"Solas, the Dread Wolf. Some say he might be an ancient elven god, but some say not. Others say a betrayer of his people…or a savior who now seeks to rescue them at the cost of your world. "
Rumors About The Release Date Of Dragon Age 4
The release date for Dragon Age 4 is not yet known. Although the game won't be released this year, BioWare has stated that
"While the game won't be releasing this year, we're growing closer to that next adventure."
Dragon Age 4 Development
Concerns from users about Dragon Age becoming a multiplayer game similar to Destiny arose when a word from sources within BioWare hinted that the game would be "live."
Concerning these worries, Casey Hudson, general manager of BioWare, tweeted that the live components would be concentrated on extending the tale once the main narrative is finished.
Since then, it has been confirmed that Dragon Age 4 won't have multiplayer. The popularity of Star Wars Jedi: Fallen Order and Anthem's failure, according to the source, were vital factors in the decision, even though BioWare had previously resisted making it a single-player game.
Even though there haven't been many recent updates on Dragon Age 4 development, Mark Darrah's tweet has reassured fans that the fourth Dragon Age game is still in the works. Although the crew is now working from home, which "is harder," according to Darrah, they are "making progress."
I realize that most of you are here for Dragon Age news and there hasn't been a lot of that lately…
Let me just run down some things I an say:
1. We are working on the next Dragon Age
2. Yes we are working from home
3. Working from home is harder
4. We are making progress

— Mark Darrah (@BioMarkDarrah) July 22, 2020
If you want to check out more related articles to another game release date, then you can check our previous articles:
Dragon Age 4 Story
The story of the upcoming Dragon Age game was briefly touched upon in a Gamescom 2020 presentation. First, we'll visit new places and see new things while interacting with the locals. Even though this is hardly novel, it does suggest that the Dragon Age 4 plot will take us to entirely new areas of Thedas.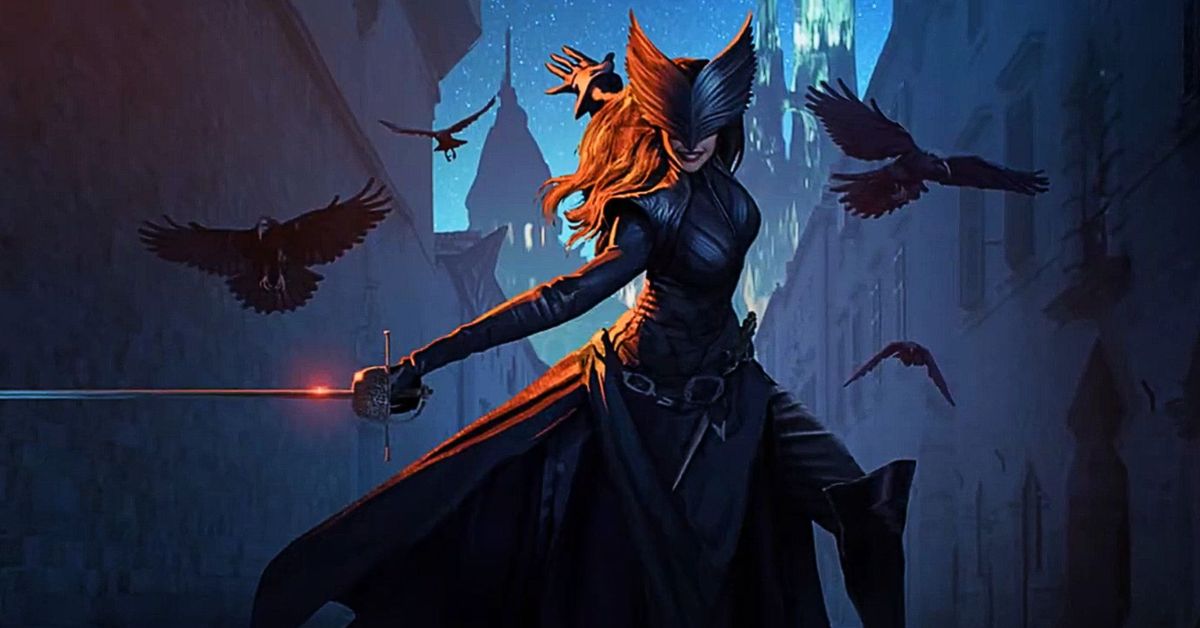 Lead author Patrick Weekes states in the same video that "for the game we're working on right now, we want to tell a story of "what happens when you don't have power? ", and the people in charge aren't willing to address the issues." Again, everything here is very hazy, but we won't start the story as a solid noble or mighty mage.
Although no specific information about Dragon Age 4's plot has been made public, we know that Alexis Kennedy, the founder of Failbetter Games, was involved in the writing process.
He disclosed that he worked on some story and lore for BioWare in May 2017. He is said to have a plot distinct from the main narrative but deeper than lore drops. In other words, be prepared for talking characters with a backstory.
"If you've seen many of my previous work, you probably won't be shocked by the subject matter choice. It's familiar material," Kennedy told Eurogamer, implying that his section will probably have a weird, Lovecraftian feel to it or, at the very least, be heavily focused on death or loss. Maybe it will occur in the Fade, the demonic realm from Dragon Age?
Aside from that, all information regarding Dragon Age 4's plot is conjecture. Given the popularity of the Inquisition, it makes sense to assume that the next game will be a direct sequel rather than a largely standalone tale set in the same universe as the previous games in the series.
The trickster elf Solas, who turned out to be the god of betrayal Fen'Harel, vanished after Inquisition, and the Trespasser DLC ended with the Inquisitor promising to find him and foil his scheme to end the world. Solas being the main antagonist in the sequel and having to be stopped from ushering in a new era for the old elves makes sense.
The Dread Wolf Rises teaser does provide some background information for the upcoming Dragon Age game. Given that Solas is a prominent character, we can infer that the game will continue the story begun in Inquisition and its Trespasser DLC.