Blizzard has detailed the pre-order beta access and other bonus items that will be offered to players who pre-order the standard, digital deluxe, or ultimate edition of the hellish RPG game Diablo 4 after the game's release date was confirmed at The Game Awards 2022, alongside a rather spectacular performance of 'Lilith' by singer Halsey to accompany the game's demonic primary antagonist.
People who pre-order the game will be able to join the open beta early. Blizzard hasn't announced a specific date for this yet, but they have stated that the beta will last at least two days and that players will need an active internet connection to participate. This article includes information about the Diablo 4 Pre-Order Including WoW Mount, Early Beta Access, and Additional In-Game Bonuses. So, read the complete article to know more detailed information.
Continue reading:-
Diablo 4 Pre-Order Including WoW Mount, Early Beta Access, and Additional In-Game Bonuses
All pre-purchase customers, according to Blizzard, will receive the Light Bearer Diablo 4 mount as well as early access to the open beta and additional goodies from past Blizzard games. Players of Diablo 3 will receive the Inarius wings and the Inarius Murloc pet on December 16; players of Diablo Immortal will receive the Umber Winged Darkness cosmetic set on December 14; and players of the Blizzard MMORPG World of Warcraft will receive the Amalgam of Rage, a werewolf-like flying mount.
All Hell breaks loose 6.6.23.

Pre-purchase #DiabloIV and get Open Beta Early Access.

🌹 https://t.co/iY1v4BhxGx pic.twitter.com/i7PbD0obSe

— Diablo (@Diablo) December 9, 2022
All of the above, plus two Diablo 4 mounts (Hellborn Carapace and Temptation) and access to the first premium seasonal battle pass, is included in the digital deluxe version, the middle tier of the game's three different editions. You can have a head start on players who didn't pay for it because you'll have up to four days of early access to Diablo 4's launch.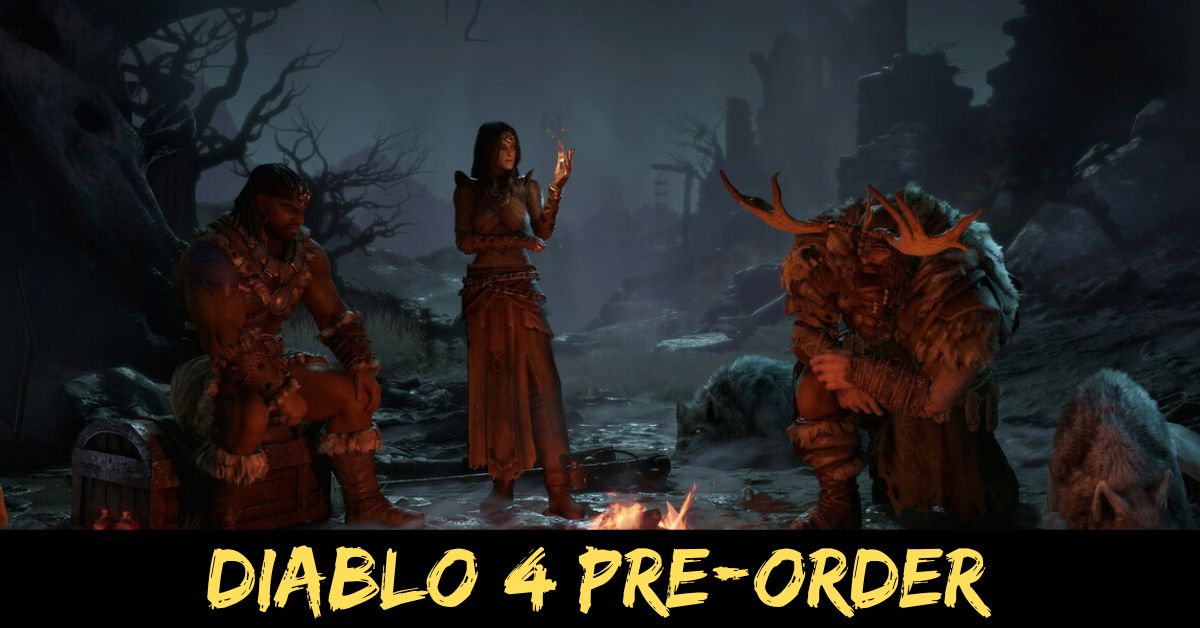 Diablo 4's most expensive edition, the Ultimate Edition, comes with everything listed above plus the fast battle pass, which allows you to bypass the first 20 tiers of the pass and grants you an extra cosmetic item, as well as the Wings of the Creator emote. As with the digital deluxe edition, you'll have access to the game four days before the general public.
Diablo 4's base version can be purchased for $69.99 (or £59.99 (or €69.99) in other currencies). Diablo 4 can be purchased for $89.99 (£79.99/€89.99) in its digital deluxe version, or for $99.99 (£89.99/€99.99) in its ultimate edition.
Diablo IV concept art by Victor Lee 🔥

"This piece was designed to convey immense age and the feeling of an endless, inescapable, three-dimensional maze." pic.twitter.com/bY2quDqfP0

— Diablo (@Diablo) January 13, 2023
Similar posts:- 
In our Diablo 4 gameplay preview, we take a close look at the game's current state of development. We also talked to the game's director, Joe Shely, about how Blizzard decided which Diablo 4 class builds would be available at launch, and whether or not any additional play styles would be added in the future. Looking for a Diablo-like experience on PC but can't wait for Lilith to arrive? Here are some of the best alternatives you can play right now.
Final lines: We hope you have found all the relevant information about the Diablo 4 Pre-Order Including WoW Mount, Early Beta Access, and Additional In-Game Bonuses. For more latest news and information stay tuned with us.
Frequently asked questions
Can you pre order Diablo 4?
Guidelines for Purchasing Diablo IV Before It Comes Out
The game is available for presale in three different editions: the normal edition, which is playable either digitally or physically, the Digital Deluxe edition, which features exclusive in-game items, and the Ultimate Edition, which adds even more content.
How much will Diablo 4 cost?
When will Diablo 4 be available for 70 dollars?
The release date for Diablo IV is set for June 6, 2023 on Windows PCs, PlayStation 5, PlayStation 4, Xbox Series X/S, and Xbox One. On both systems, the base edition costs $70.
Will Diablo 4 have a collector's edition?
Blizzard unveiled the Diablo 4 Collector's Edition Limited Collector's Box on December 8, 2022. On December 15, 2022, pre-orders opened up on Blizzard's Gear Store.