Bungie has announced a large number of planned balance improvements to several different Destiny 2 weapons, abilities, and exotics, such as the Titan's Citan's Ramparts exotic armor, in a recent blog post.
Live service games are always evolving as their creators add new features, patch bugs, and strive to maintain a healthy balance. Bungie typically implements substantial modifications every season and before expansions, and Destiny 2 is no exception.
Destiny 2 Latest Update: Titan Exotic and Storm Grenades Get a Reality Check
Lightfall will arrive in just a few weeks, and Bungie has started to let gamers in on what kinds of improvements they can expect to see in Destiny 2. Significant changes look to be on the way for this year's expansion, including a build crafting system that will allow for as many as ten different load-outs.
Buildcrafting is evolving when Lightfall launches on February 28.

💠 Loadouts and Mod Customization
💠 Artifact Mod Updates
💠 Mod Overhaul: No more Elemental Affinities
💠 New ways to slay Champions
💠 And much more: https://t.co/9fDPwREfOF pic.twitter.com/9p6smLtXGk

— Destiny 2 (@DestinyTheGame) January 18, 2023
However, after reaching the game's soft level cap, players will no longer be able to obtain Blue Engrams or Blue gear, and will instead be rewarded with glimmer. Unfortunately, the news of yet another impending shift appears to have polarized opinions.
Bungie's most recent Destiny 2 blog included not just the planned features and changes, but also the upcoming balance changes to weapons, armor, and abilities. Given its prevalence in PvP, Citan's Ramparts was singled out in the blog and given a significant power reduction.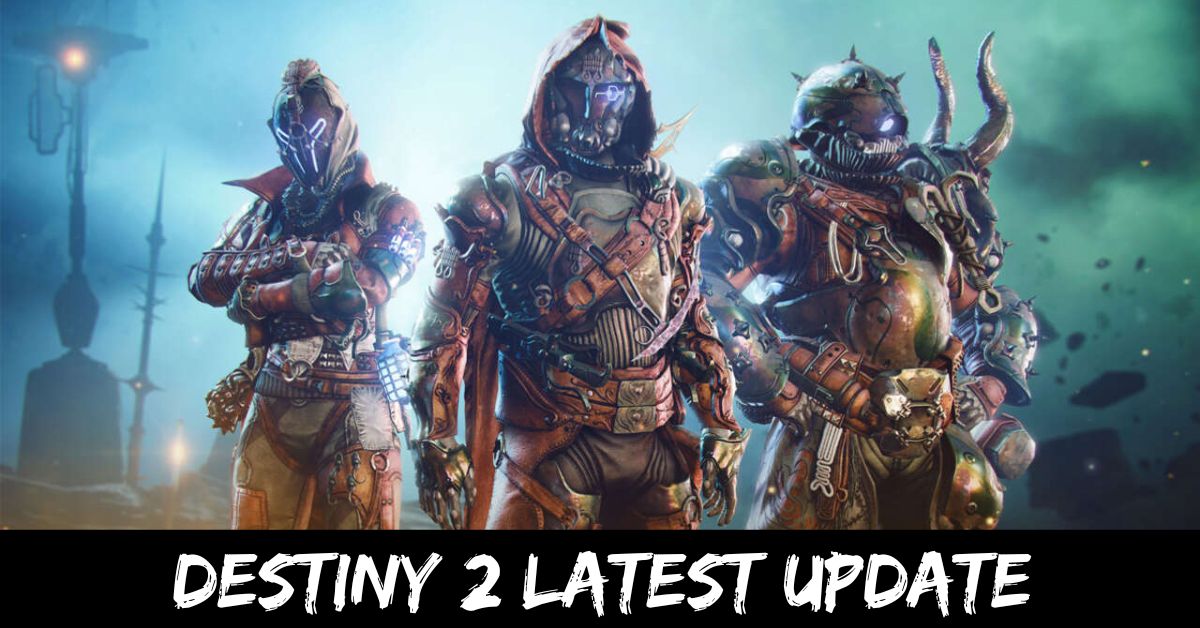 The total change to the Barricade is a 70% increase to its cooldown and a 25% increase to the damage opponent players do to it, both of which should provide additional opportunities for counterplay.
Additionally, Bungie has lengthened the default cooldowns by 20% for a variety of class abilities, like the Titan's Barricade and Thruster and Hunter's dodges. There will also be some adjustments made to Storm Grenades, which have their effectiveness bolstered by the new Arc 3.0 feature Touch of Thunder.
"What Raid/Dungeon in Destiny 1 or 2 has the best-looking armor?" | #Destiny2

💻: https://t.co/q5CqgNdbTg pic.twitter.com/l43VUmk01A

— DestinyTracker (@destinytrack) January 20, 2023
The second lightning strike was 25% weaker and moved 25% slower and shorter distances than the first. Since Storm Grenades have been the standard grenade of choice for Arc players in PvP games, the adjustments are meant to make dodging them easier.
Many players have voiced their disapproval of the changes, particularly the longer cooldowns for abilities, which they say would have a negative effect on both the PvE and PvP modes. The Crucible isn't all doom and gloom, though, especially if Bungie can separate PvP and PvE developments in the future.
CONFIRMED: You will be able to have 10 loadouts per character!

(Via @Destiny2Team) pic.twitter.com/jeNMCt9nuR

— DestinyTracker (@destinytrack) January 19, 2023
Bungie just announced the permanent return of Rumble, coupled with a whole new skill-based matching system. Submachine guns with an adaptive design are being updated and improved, and so is airborne effectiveness. Destiny 2 may be purchased now for the PC, PS4, PS5, Xbox One, and Xbox One X/S.
Final Lines:- We hope you have found all the relevant information about the "Destiny 2 Latest Update: Titan Exotic and Storm Grenades Get a Reality Check. Stay tuned with us for more latest news and information.
Frequently asked questions
Did storm grenades get nerfed?
By reducing the power of Storm Grenades, Bungie is addressing a significant problem with build diversity and efficacy in Destiny 2's upcoming Season 19.
What is the strongest gear in Destiny 2?
Whenever a player obtains an item from the first tier of Powerful Gear, it will always have a +3 Power Level bonus relative to their maximum equipable Power Level. When players get an item from Powerful Gear Tier 2, it will have a Power Level that is four points higher than the player's current maximum equipable Power Level.