Demon Slayer: Koyoharu Gotouge creates the manga series Demon Slayer for the Japanese market. The story follows a young man named Tanjiro Kamado as he trains to become a demon slayer after his family is murdered and his little sister is transformed into a demon.
Published in Shueisha's shoujo manga magazine Weekly Shnen Jump from February 2016 until May 2020, the story was later collected into 23 tankbon volumes. Viz Media released the English version, and Shueisha released the Japanese version on their Manga Plus service simultaneously.
From April to September 2019, Ufotable aired a 26-episode anime television series adaptation. Released in October 2020, the sequel Demon Slayer: Kimetsu no Yaiba – The Movie: Mugen Train quickly surpassed its predecessor as the highest-grossing anime and Japanese film.
Season two of the anime aired from October 20, 2021, to February 1, 2022, and featured another 18 episodes. One new episode was produced, the Mugen Train movie was cut down to six episodes, and the manga's "Entertainment District" arc was covered in the remaining eleven episodes.
In April of 2023, fans can look forward to the third season focusing on the "Swordsmith Village" story arc. Over 150 million copies (including digital editions) of the manga had been sold as of February 2021, making it the ninth best-selling manga series of all time.
In both 2019 and 2020, it was also the most popular manga of the two years. The manga and the anime based on it have both been well-received.
The anime series is regarded as one of the best of the decade. In 2020, the Demon Slayer franchise was one of the highest-grossing media franchises, with projected annual sales revenue of 1 trillion ($8.75 billion).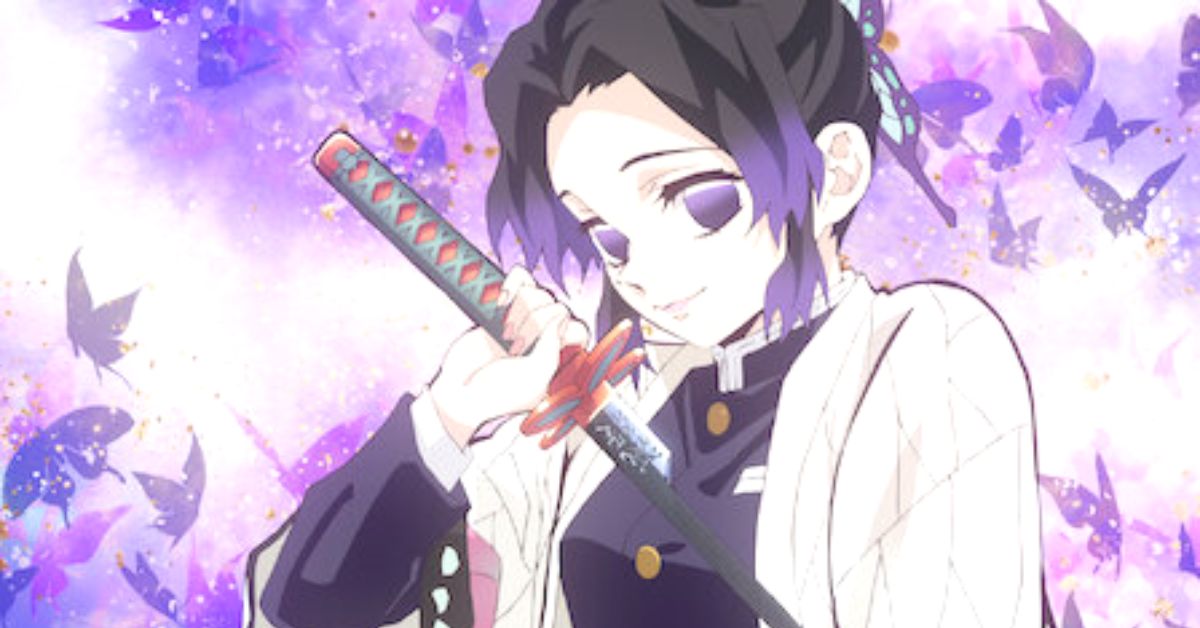 Demon Slayer: Swordsmith Village Arc Gets Release Date
The release date for season 3 of "Demon Slayer," which will feature the "Swordsmith Village Arc," has been set. Nonetheless, in typical Demon Slayer form, they are also producing a theatrical event in conjunction with the new season.
Season 3 of Demon Slayer will premiere on its regular air date of April 2023. The most recent episode of the particular broadcast confirms that this is when the Swordsmith Village Arc will begin. Instead of a standard 22-minute program, this one will be an hour long.
World Tour Jei: Kimetsu no Yaiba Jgen Shketsu, Soshite Katanakaji no Sato e, also known as Demon Slayer: The Upper Ranks Gather and Onward to the Swordsmith Village, will soon be shown, as was recently revealed.
Episodes 10 and 11 of Season 2's Entertainment District Arc, followed by the first episode of Season 2's Swordsmith Village Arc, will be shown in theatres worldwide as part of an early screening event.
You may catch the pilot episode before its April TV debut. Because the Mugen Train movie grossed $450 million in theatres worldwide in 2020, I am not surprised to hear that Demon Slayer is engaging in such activity.
With a mix of reruns and a brand-new episode, I don't think these special showings will follow the same release pattern as the regular episodes, but I still anticipate a healthy amount of interest. It's around the same length as the Entertainment District Arc in the manga, so another season of 10–12 episodes should be fine.
In addition to the Mist Hashira Muichiro Tokito, the Love Hashira Mitsuri Kanroji is a significant player in this arc. The show's trajectory thus far suggests that it might terminate after a fourth season's worth of turns since it might need to go beyond the original material to keep going.
In light of the show's immense popularity, I wouldn't rule it out entirely, but manga adaptations are unusual. There are still four to five months for fans to catch up on the series or revisit it, albeit they will have less time to do so before the season premieres in theatres.
Since it's not a full-length feature film like the unexpectedly successful Mugen Train, which grossed over $100 million worldwide and $21 million in its opening weekend in the United States alone, I wonder how much of a difference the theatergoing experience will make.
Even if it made ten times as much elsewhere, it still nearly reached half a billion dollars domestically, which is superhero movie territory. If the new plan, which consists of only three episodes, can break even close to that, it will be a smashing success. Is It True That Demon Slayer Swordsmith Village Arc Has Better Animation than Then Previous Arc?
DEMON SLAYER SEASON 3 IN APRIL 2023 ! pic.twitter.com/Q6NO0qlZjM

— Demon Slayer Perfect Shots (@KnYtweets) December 21, 2022
Demon Slayer Season 3 Cast
While the third season of Demon Slayer has not yet been announced, many of the same actors from the first two seasons will likely be back. Mist Hashira Muichiro Tokito and Love Hashira Mitsuri Kanroji debuted in episode 21 of the first season and will be the two most notable newcomers.
The following is a list of the Japanese and English voice actors who have lent their talents to the many characters in Demon Slayer:
• Tanjiro Kamado – Natsuki Hanae / Zach Aguilar (English)
• Nezuko Kamado – Akari Kitô / Abby Trott (English)
• Inosuke Hashibira – Yoshitsugu Matsuoka / Bryce Papenbrook (English)
• Zenitsu Agatsuma – Hiro Shimono / Aleks Le (English)
• Muzan Kibutsuji – Toshihiko Seki / Greg Chun (English)
• Kagaya Ubuyashiki – Toshiyuki Morikawa / Matthew Mercer (English)
Merry Christmas and happy holidays from Demon Slayer: Kimetsu no Yaiba! 🎄 🎁 pic.twitter.com/UCsy20CgPv

— Demon Slayer: Kimetsu no Yaiba (English) (@DemonSlayerUSA) December 25, 2022
Demon Slayer Season 3 Plot
The ninth arc of the original manga, "Swordsmith Village," will inspire season three's story. Note that the manga adaptation of Demon Slayer ended in 2020, giving viewers a rare opportunity to learn (approximately) what lies in store for Tanjiro and company in the years to come.
Tanjiro and Sound Hashira Tengen Uzui had finished off the demon siblings Gyutaro and Daki in the Entertainment District arc. The next turn, set in Swordsmith Village, takes up just where the previous one left off. This epic battle only cost Tanjiro his demon-slaying sword, yet he survived.
In the upcoming third season of Demon Slayer, Tanjiro will visit the Swordsmith Village to have Hotaru Haganezuka fix his sword. Of course, the swarm of demons that Tanjiro and company will face is inevitable (including an Upper-Rank Six that splits themselves across multiple bodies). Fortunately, Muichiro Tokito, also known as Mist Hashira, steps in to deal with the situation.
The reason Demon Slayer: Kimetsu no Yaiba was so popular worldwide was something Satoshi Hino (Rengoku) could pin down (via AnimeNewsNetwork). I'm thrilled to hear that both Demon Slayer: Kimetsu no Yaiba and Japanese animation are popular with audiences in other parts of the world.
Some themes in this anime that everyone can connect to our family care, the value of life, and living life to the fullest. For some reason, I feel immense gratitude that the entire planet has united under this emotion. Success in season three depends on the show's commitment to these core ideas.
Frequently Asked Questions
Is there Demon Slayer season 3?
Here's some good news: a premiere date for Season 3 of "Demon Slayer" has been set! Unexpectedly, the premiere date has been set for April of 2023. Additionally, we now know that the premiere episode of the Swordsmith Village Arc will be an hour long, rather than the standard 22 minutes.
Is Demon Slayer appropriate for 12 year olds?
Excellent show, lots of bloodshed
The show was fairly violent but less bloody than some others of its genre in anime. I agree with the MA15+ rating, though I think some older children who have seen similar anime may be able to handle it.
How many episodes are there in Demon Slayer season 3?
The Swordsmith Village Arc, which spans chapters 98–127 of the manga, is the focus of this season. This story could easily be covered in 12 episodes of the anime adaptation of Demon Slayer, which would make season 3 the most likely time frame.
Please keep visiting Techballad.com for updates. Keep our site bookmarked so you can quickly return to check for new content. Like Celebrate the Holidays With the GTA Online Festive Surprise