Death Stranding 2: At this year's Game Awards, Hideo Kojima introduced Death Stranding 2. This may come as disappointing news to fans of the post-apocalyptic simulator, of which I am not a big fan.
Frank Aliberti, who is taking on the role of senior artist for Death Stranding 2, has stated on his ArtStation page that the game is not expected to arrive until 2024. Below the 'About' section on Aliberti's ArtStation profile is a collection of works that Aliberti has worked on or is currently working on.
Even though Death Stranding 2 was once featured under the artist's creations with a 2024 release date, the specific listing has since been removed (although you may still view it via this current ResetEra discussion).
The fact that this is coming from a senior artist on the project does not change the fact that it is a leak. The year 2024 seems like a reasonable estimate for Death Stranding 2's release date, but as we've seen before, anything can happen with video game development.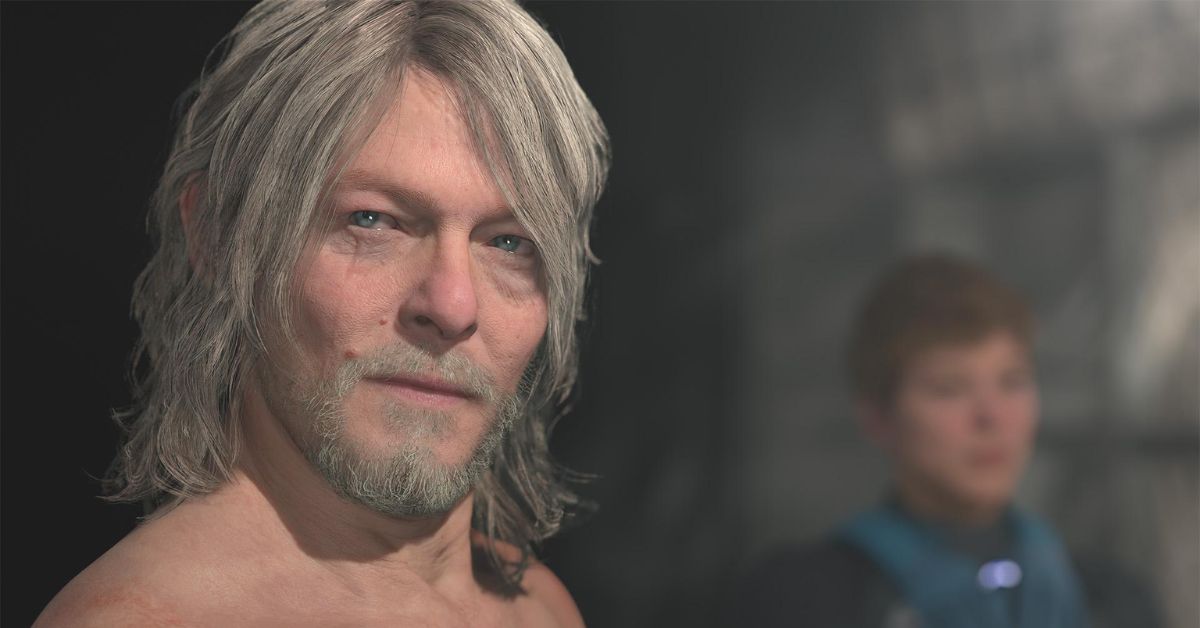 It's also possible that 2024 is just the conclusion of Aliberti's involvement with the project and not a release date. The anticipated sequel to Death Stranding may have just had its release date leaked. According to a character artist's profile, the mysterious sequel will be released in 2024, announced by acclaimed video game director Hideo Kojima at The Game Awards.
The information was discovered on the ArtStation profile of Frank Aliberti, a character artist who is a senior artist on several upcoming projects, including Death Stranding 2. Death Stranding 2 is listed as a working title in Aliberti's ArtStation's Productions section for a 2024 release.
A screenshot before the profile update can be seen on a ResetEra thread. However, the portion listing the forthcoming titles has been updated. Another first-person shooter game featuring Albertini is scheduled for release in 2024.
Senior artist for PlayStation Studios Visual Arts has included both Kojima Productions' bafflingly-named follow-up and Firewall Ultra, a first-person shooter due out in the same year, as games in which he is involved.
1/2
The release date of DEATH STRANDING DIRECTOR'S CUT final trailer has been set. The handmade trailer (recorded in PS5 wide mode) will be released on Sept 8 at 8am/BST, 12am/PST on the official KJP YouTube channel. Please watch it with a sound environment if possible. pic.twitter.com/dxqLFjaJKT

— HIDEO_KOJIMA (@HIDEO_KOJIMA_EN) September 3, 2021
A release in 2024 may seem like a reasonable estimate for Death Stranding 2, but it's still wise to take this news with a grain of salt. This is because 2024 can be interpreted differently than simply a release date. Additionally, it can refer to the duration of the artist's involvement in the project or the end of the sequel production, signaling the beginning of post-development.
At this point, it seems unlikely that Kojima Productions will release the highly awaited sequel very soon. While the sequel's release date remains unknown, we do know that Kojima has reworked the tale entirely in the wake of the pandemic.
It appears from what he said that he had already mapped out the entire plot of the narrative before the virus struck. To "avoid predicting the future again," the famous game director reworked the whole scenario after witnessing the outbreak.
From first looks at Death Stranding 2 and Armored Core VI: Fires of Rubicon to release date announcements for Final Fantasy XVI and Street Fighter 6, #TheGameAwards 2022 did not disappoint! Here's everything that they showed during this year's awards show. pic.twitter.com/BHnL6xCVcm

— IGN (@IGN) December 9, 2022
Meanwhile, the recent release date leak for Death Stranding has coincided with the free offer of the first game on the Epic Games Store. Despite being left out of Epic's 15-day Christmas gift campaign, Death Stranding has now become accessible on the shop.
In truth, the critically lauded game's Director's Cut version was made accessible for a short time before the offer was modified to apply solely to the main game. Those who missed out on Death Stranding's free offer on Epic Games can pick it up for a discounted price during Steam's Winter Sale.
Please keep visiting Techballad.com for updates. Keep our site bookmarked so you can quickly return to check for new content. Like God of War, PC was Nominated for Game of the Year